Chatroulette is one of the biggest online chat rooms in the world. Launched in 2009, it allows users to connect with strangers online from all around the world. Chat can be done in real-time via messaging, audio, and webcam.
The site, however, has drawn criticisms concerning the content shown by some of its users. Users have been taking advantage of being anonymous to show or view inappropriate content like pornography. 
If you're one of the victims of this inappropriate behavior and want to try another site, then this article is for you. Here we will be making a list of the 12 best free alternatives to Chatroulette. Let's begin so you can now chat with strangers, make friends, or even online romance! 
Omegle is currently the most popular site due to its popularity among content creators on YouTube. The site is free and doesn't require a login. 
Before going directly to the chat room, users can input their interests so the site can connect you with people who are interested in the same things. You will also have an option to use a webcam or just messaging. Omegle also has an additional feature where you can login using your school email and connect with people from other universities. 
The platform is accessible by going directly to their website whether on a PC or a mobile browser. 
Another best alternative to Chatroulette is Chatrandom. The site has been known for its fast cam to cam connection. 
One of the features of the site that sets it apart is the group chat. You can connect with a group of people at the same time. The platform also has a dedicated section for gay people called Chatrandom Gay. 
To use the service, you only have to access Chatrandom directly on their website or install their mobile app on your phone to chat on-the-go. 
Camgo is a video chat app that allows you to talk with new faces, or go on socially distanced dates from the comfort of your home.
Camgo is the world's first intelligent live cam social network. The safe Search system uses AI to filter out unsafe chat users.
Whether users are looking to talk, flirt or date – Camgo helps make solid connections with like-minded people.
Connect instantly with people that have similar interests and hobbies.
Camgo: Talk, Chat, Flirt & Date
Launched in the same year as Chatroulette, Tinychat offers a variety of additional features apart from messaging. You can create your own private or public group chats where you can invite your friends. 
The platform offers video streaming as well as dedicated audio and video channels. You can also visit their topic-based chat rooms to converse with people who have the same interests as you. 
A mobile app version of Tinychat is also available on iOS and Android with an exclusive feature of streaming in HD. 
Chatspin existed way before Chatroulette. Although it wasn't initially launched the way it is now, the platform applied changes to the site to keep up with the competition.

The site offers the same features common in chat sites like video chat and instant messaging. One of its key features is the option to filter the people you talk to by gender. 
Chatspin may not be as popular as the rest on this list but it is as competitive in terms of features. 
Camsurf is one of only a few random chatting sites that's hard on implementing its banning and removing illegal and inappropriate content. An effort that most sites usually don't do. 
Another key feature of the site is its options to filter strangers by location and language. With this, it makes it easier to find people that you can connect with. 
The platform can be accessed using the website on your pc or through its mobile app which is available in Google Play Store. 
Widely known as the most preferred Chatroulette alternative, Shagle is another site that boasts a massive user base. 
Shagle has a very streamlined, user-friendly interface that is easy to navigate even if you're new to the site. You can filter people by gender as well as location. 
The site is also known for its incredible language support with almost all European languages available. 
Even if it's designed more like a social networking site, Meetzur is a top alternative to meet people online. You can use its services by signing up first using your Facebook account or email. 
The site will allow you to connect to people with the same interests as you based on your profile. You can also create posts and make comments. 
Overall, the app is very interactive which sets it apart from the rest on this list. 
Chatki is another platform where you can randomly chat with strangers. It doesn't require you to sign up so you can chat anonymously. 
It is similar to Omegle in a way that you can choose to chat over the webcam or just instant messaging. The site will also show you how many users are online in real-time. 
Chatki is a sister company of Chatrandom therefore if you have a premium account, you can use it on both sites. 
Another free alternative best suited for random chatting is Chatous. The platform allows users to send and receive audio files and images. 
Aside from video chatting, it also gives its users the freedom to choose which public chat rooms they want to join. This gives you the satisfaction of interacting with people that you can relate to. 
Chatous is also available on iOS and Android platforms which makes it a chat site for all. 
Fruzo is another chat site that offers a unique experience. It serves as a video chat service, a social networking site, and a dating site.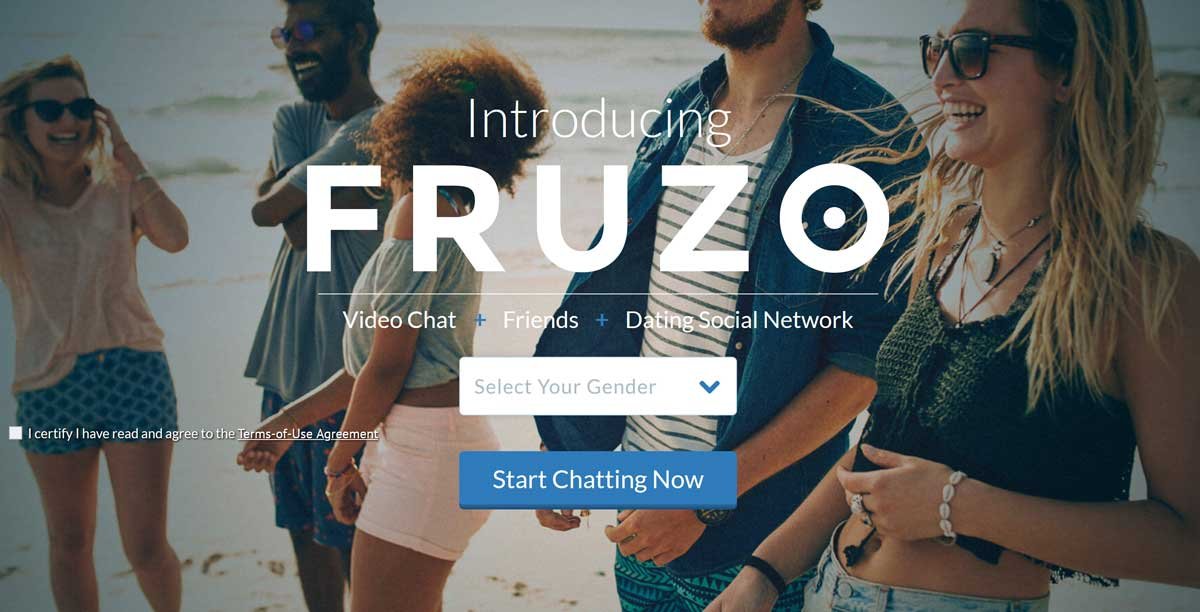 You can search for people based on your preferred location, gender, and age as well as other keywords. These allow you to easily find matches and friends with the same preferences. 
Fruzo is available on all platforms including mobile devices and can be downloaded on both iOS and Android. 
Conclusion 
With all of these Chatroulette alternatives, you can now connect with random strangers online, make new friends, and possibly find romance! As with everything online, it is important to err on the side of caution and refrain from sharing personal information to protect your privacy. 
And with that, make the best out of your experience online and make friends that you can relate to with all of these amazing chat sites.