All of us are enthusiastic about computer games, but not all of us are gamers who spend hours playing. 
Whether it is for professional gaming or pure entertainment, most of us have already looked into ROM Download websites and have checked reviews for download websites that are safe.
When playing your favorite games, none of us want to have an emulator or ROM that is difficult to use and does not respond appropriately. For your games to function at your emulator's best performance, you will need to have a good ROM. 
You have to be careful about downloading. Some websites that offer ROM download have viruses hidden in the link. You also have to consider that there are a lot of websites that provide ROM download. 
How to Download ROMs Safely
An open internet source can be dangerous, and random downloads will increase the chance of getting a computer virus or malware. We have to be cautious where we download our applications and always download on trusted and secured websites. 
Here are some tips to remember before you download it. 
Do not click the download link if it is in the ".exe" format. This type of format is an executable file for windows-based operating systems. This could be malicious software. 

Do not download from websites that say you need to download the software first before downloading your desired application. These methods are ways to get malicious hackers to get inside your network and computer. 

Take note that most of the ROMs come in a compresses package for downloading and will be in a ".zip" extension format. 
Here are the top 12 Best and Safest ROM Download Sites
Gamulator is known to be one of the best ROM sites on the internet. 
Here you can get access to several game ROMs that are available in more than 20 consoles. You can also get ROM files that can be compatible with other consoles. 
Gamulator website provides direct download and installs links to your chosen games.
DopeRoms is acknowledged to be one of the most popular search engines looking for great quality ROMs on the internet. It allows users to explore more than 171,500 ROMs and 140 consoles on their website. 

This site is well known for its provisions of game cheat codes and reviews so that gamers can easily accomplish any part of the game. 
CDRomance is a ROM for classic consoles such as GB, GBA, GBC, and Gamecube. This website is known for its attractive repository of great ROMs. 
It is exciting to see their website as you will see some original artwork of the gameplay's games and screenshots. 
You will find details about the games, such as the ROM file's location origin, the game genre, and the date of release, on their website. 
EdgeEmu is a well-known website that attracts heavy traffic of downloads daily because of their game console variation, including GBA, SEGA, GBC, MAME, GB, and other more. The site supports thousands of games. You can view over 57,000 ROMs that are compatible with over 20 consoles and other gaming devices. 
It has a responsive user interface that makes this website preferred over the others. 
It has easy download, free classic ROMs, and one of the safest ROM sites. 
NICOBLOG is a ROM site that offers ROM sets for consoles like Sega, NES, N64, Atari, and GBA. It supports reputable websites for downloads such as Mega and Mediafire.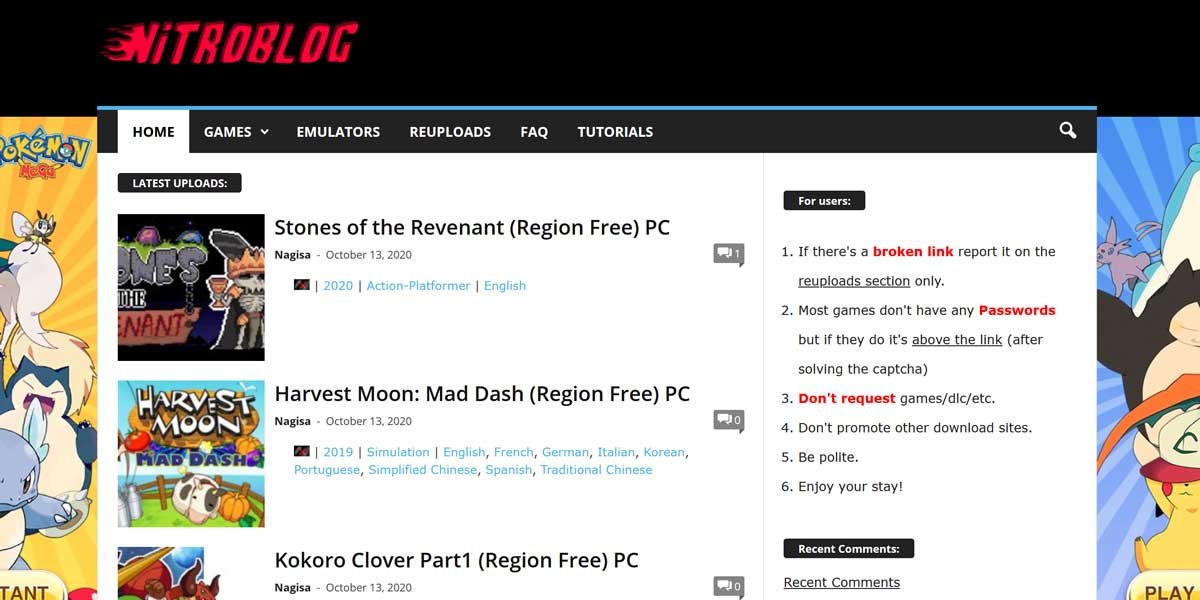 It is a blog platform, not like most of the list here, but allows you to get information and links to secure and safe ROM sites. 
FreeRoms only provides ROMs for a selected console. However, it has excellent and outstanding collections of ROM files. You can check out more than 3,000 ROM files and can download them for free.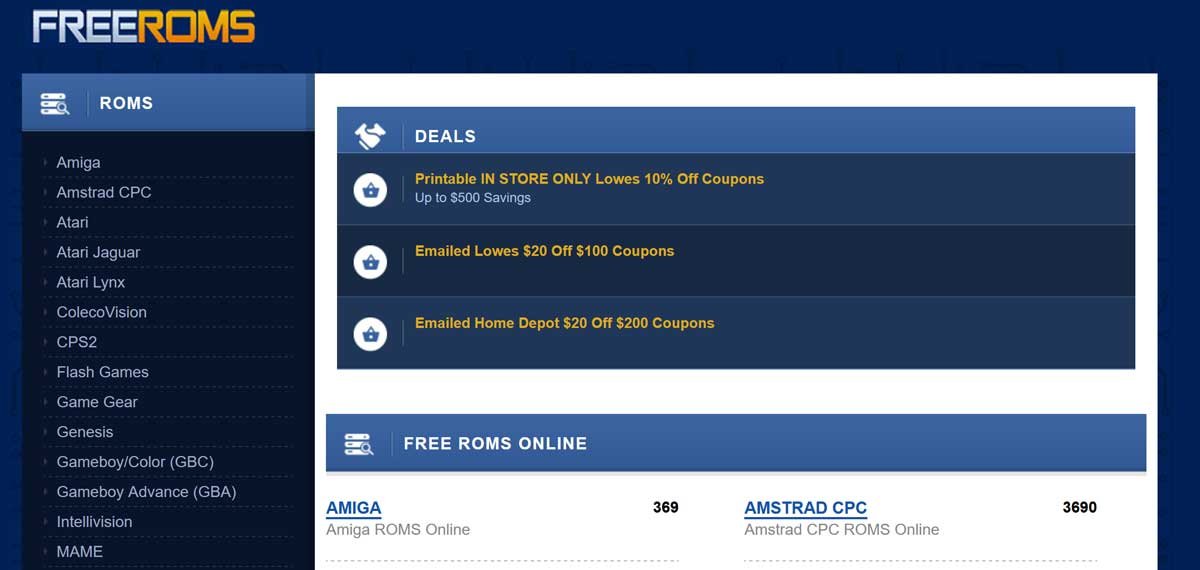 They also support emulator downloads like JPCSP emulator for Mac Computers and PSP emulators for Windows. 
The Eye is an archive website and hosts for ROMs websites with over more than 60 consoles. Regardless of where you started your search, it is sure that your download will end on this website. 
It provides easy download for ROMs, user-friendly interface, useful categorization, and safe to download. 
Vimm's Lair is one of the best and safest sites for ROMs on the internet. You can easily download classic ROMs, emulators, and they also provide some of the well known best gaming consoles. 

The website supports emulators for Mac, Windows, Linus, and Android.
Romsmode is one of the new ROM sites. They feature free to download and hosts everything from classic to the most latest of ROMs. 
You can also download emulators like Nintendo, Atari, Playstation, and other more. 
Romulation is a ROM website that hosts some of the most famous games since 2004.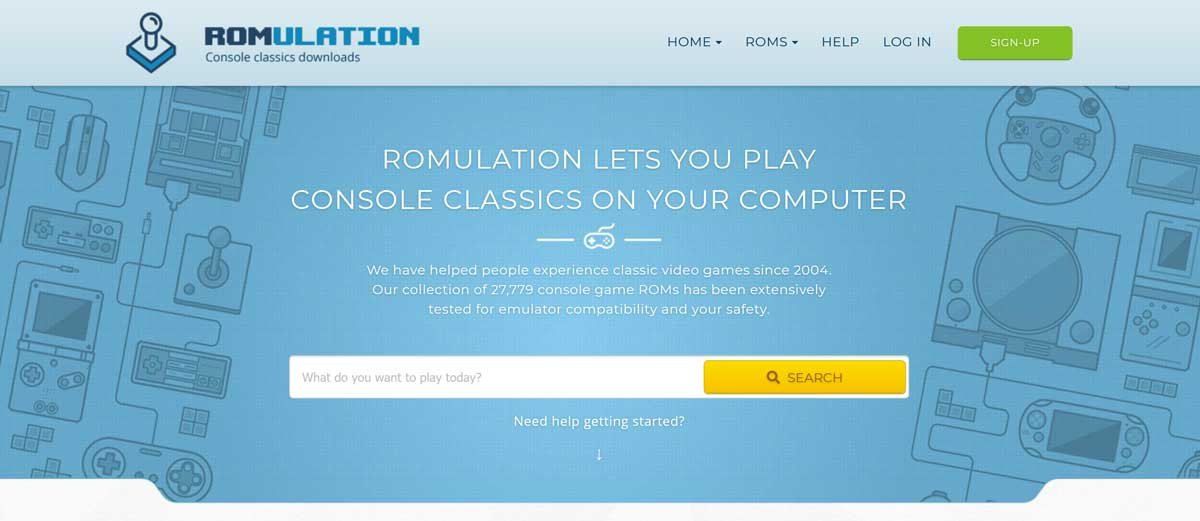 They have more than 28,000 ROM files for Nintendo, Playstation, and SEGA consoles. 
It is one of the safest and most secure ROM sites to download. 
MyAbandonware hosts some of the best classic ROMs from 1978 to 2010.

It has a unique search engine that allows you to search by categories such as genre, theme, developer, year, publisher, platform, and game name. 
It is a ROM site similar to most of the list here and has a vast library of free ROMs and emulators. 

The website supports consoles for Game Gear, Nintendo Game Boy, Playstation, and many more. 
Conclusion
These websites are proven and tested to be a part of the top 13 best and safest ROM Download Sites. 
Nevertheless, your convenience in searching for the game's availability and the game experience matter most. 
Remember always to make sure that you download ROM files legally and adequately.