Biker girls belong to a class of their own with their strong personalities. They're bold, confident, spirited women who know what they want from life and are not afraid to go after it.
If this is something you identify with, consider how your attire and fashion sense reflect this wild side of your personality. Your chosen clothes say a lot about the person inside, but if you're looking for tips on what's hot this season, we have some ideas you could use.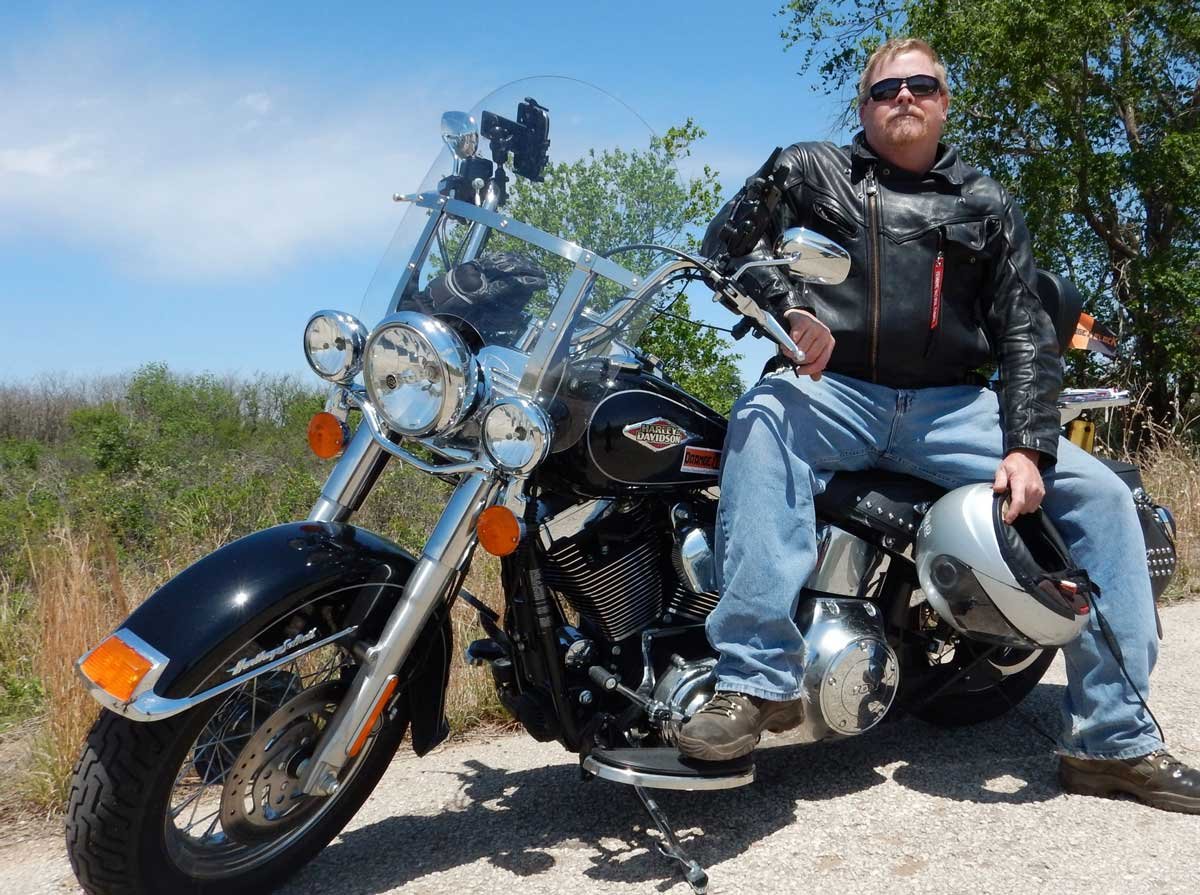 Trendy Leathers
Biker fashionistas love the leather look. Some go encased in leather, head to toe, while others like to pick one item and build an entire look around it. For most, an indispensable part of their go-to wardrobe is the quintessential leather jacket.
Of course, it would have to be tailored to fit and carry lots of embellishments like zippers, studs, buckles, and chains. Some of our biker girls must have prints or patches sewn on by hand to show off their carefree attitude. Leather pants also add to the "Do I look like I care?" ensemble and are sure to turn heads wherever you go.
Personalized T-Shirts
As die-hard motorcycle fans will tell you, bikes are more than just vehicles used to get around. An entire community is built around those two wheels complete with fashion, important interpersonal relationships, and personal expression. And, what would be a better way to showcase your community spirit than custom t-shirts.
Tees can be in solid colors like blacks, browns, dark grays, deep blues, and silvers to complement anything leather. Go for a garment that fits well to show off your figure, and combine that with a soft texture that balances the hard-hitting metallic look.
You will also want to choose a high-grade fabric that is durable and takes on the weathered look only if you're ready to sport one. If you like prints, place orders for personalized tees emblazoned with the message you'd like to get across.
Tank Tops and Biker Shirts
Get your tough girl attitude across with tank tops and women's biker shirts that are excellent for pairing with jeans. Biker girls can carry off any kind of shirt with their super confidence, whether long cuts, short fits, swags, fitted, or knotted in the front. Companies that design with you in mind will have plenty of hard-hitting images and graphics to hint at the attitude of the girl wearing it.
Depending on your tastes, you could go for the small logo on the left with a coordinated theme on the sleeves. Alternatively, choose a two-part message split between the front and back of the shirt. Interestingly, white works as the perfect canvas for any kind of graphics. Once the weather changes, your choices can lean more toward hoodies and sweatshirts.
Distressed Jeans
Denim is another must-have for the true-blue biker girl and looks fantastic with black tanks or strappy tops. Distressed jeans combined with leather jackets and black belts round off the look. But, when we talk about distressed jeans, we mean denim that has acquired that appeal through years of biking in all weather over rough roads, not the chemically treated ones. Only well-experienced denim has that special character. Our biker fashionistas know that to be a fact.
Footwear
Motorcycle riding requires boots to protect your feet from any stray road debris–and, the sturdy, kick-ass styles complete the look. Your biker boots need lots of studs, rhinestones, buckles, and chains. In place of black leather heels, you could go with the caged boots look. In fact, why not plan the entire outfit for the day around your footwear?
For instance, calf-length boots complement short, black leather miniskirts with fitted tank tops and a leather jacket thrown on top. Or, go for a tight, long shirt highlighted with a sleeveless leather jacket for a hot summer day. Or, think tattoo-printed shimmering tights with a fitted tee and black leather jacket.
Accessories
Biker girls love their accessories, the chunkier the better. Broad leather bands will grace your wrists with spikes, diamanté, and studs. Or, invest in heavy metallic bangles and bracelets in silver, black, or gunmetal gray – whatever suits your mood for the day. Pick out neck scarves with a skull and bones or High Priestess prints. And, black leather gloves highlighted with black fur.
Of course, you'll switch to fingerless gloves in the summers that give you a great grip but keep your palms cool and sweat-free. As for your makeup? Go for the dark, smoky look with heavy eyeliner, black polish for your nails, and red-hot lipstick. Yes, black works too!
Looking for more ideas? Think bandanas, hats, fringed cowboy jackets, and lots more. Biker babes can rock just about any look since they project a free independent spirit, youth, and immortality. Turn heads when you pass because the people watching you are just a little envious about how you embrace life and love every moment of it.