Looking for creative ways to boost your social media game? Or maybe secrets that brands don't reveal? You have landed at the right place.
From developing a multi-channel social media strategy to using a mix of paid and organic content, we have got it all, right here in this guide.
1. Create A Game Plan
Most winning brands on social media don't reveal the process they follow behind the scene. It is usually a well-thought of strategy that includes clear KPIs, competitor research, monthly goals, posting timeline and so much more.
Include all your content in an editorial calendar on an excel sheet uploaded on the drive. Share it with your team and keep it fluid. Whenever a new PR story breaks through, make room for it in your calendar.
Don't just make a posting schedule and forget it for the whole month. Keep updating and tweaking the plan as per the response received from your followers.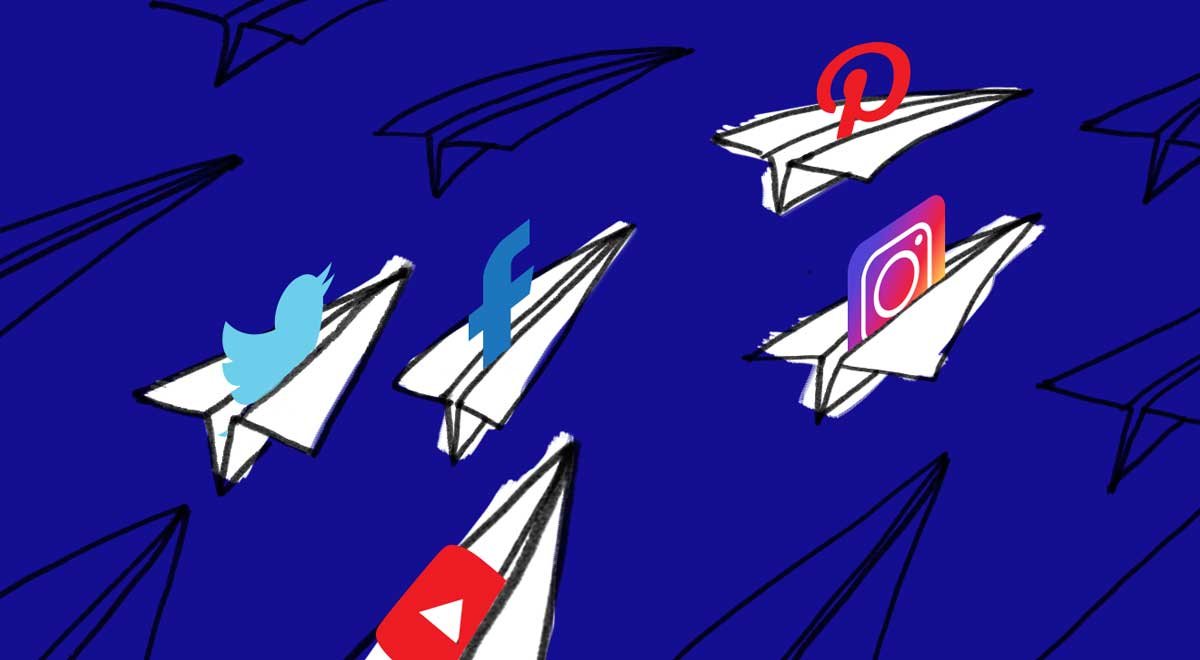 2. Formulate A Multi-Channel Approach
A few years ago, Facebook and Twitter were ruling the roost in terms of social media marketers making most noise. Today, Instagram has taken over.
Few years down the line, there will be another rising star. With this pattern, it is clear that focusing on just one channel can be risky. You never know when it will lose its shine.
Instead what work is to change your focus from channels to your audience. Develop a thorough understanding of your target audience and use a variety of different channels to reach them.
Make sure to understand the uniqueness of each platform. A text-based post won't work well on Instagram as it does on Linkedin. Ensure you are using every platform in its own unique way.
3. Encourage Comments As Much As Possible
Both Facebook and Instagram have made it clear in the past that their algorithm uses "engagement" as a major factor to determine which content to highlight and which content to bury deep under. One of the most important rules of engagement is comments.
Content that attracts more user comments is pushed a lot more on social media feeds and on explore pages. The visibility of such content skyrockets and your content gains crazy traction.
4. Reach A Look-Alike Set of Audience
Once you have established a clear social media strategy and your business page is growing at a decent pace, you would want to boost your reach.
This isnt always done through organic content. Some elements of paid advertising are thrown into the mix to multiply your reach by a huge number.
Social media platforms use demographic and psychographic makeup of users who are similar to your ideal customer profile.
Then you can run ads and target these interested customers to your product page or website. This strategy helps to build a healthy social media following.
5. Measure Your Stats Through Analytics
Here, on-platform stats aren't enough. Just checking your insights page on Facebook won't inform you if you are reaching your set goals or not.
You need to use a mix of on-platform metrics like follower count, likes and comments and your own website analytics.
Increase in likes is fine, but are you driving those users to your website? If yes, how long do they stay on your website or they immediately bounce back? These are pertinent questions you need answers to.
6. Give Influencer Marketing A Thought
Over the years, users have conditioned their minds to ignore blatant advertisements. Hence, traditional ways prove ineffective in 2020. While ads are slowing down, influence marketing is picking pace.
Social media influencers have a loyal fan following and they can effectively promote your products or services at a fraction of a cost of advertising.
7. Deliver Exceptional Customer Service
Social media is the fastest way for your customers to let out their grievances and seek support if they are struggling with something.
You can create a repository of the most common complaints that arise and how you can best respond to them. Respond to every comment and DM you receive. Assign a person from your team to respond fast to queries and comments.
8. Be Human
No one wants to engage with a faceless corporation with zero personality. On social media, people want to know your brand on a personal level. What drives you and why you do what you do. WIthout a personality, your profile comes off as robotic.
Many brands today use humor to converse with their followers. This lets your audience know that there is a real person behind.
Building a humane social media presence can be as easy as showing off the faces behind the scenes with employee recognition, office photos and meeting the team type of posts.
9. Optimize Your Profile For Better Engagement
Social media optimization isn't technical like SEO is. It can be as simple as completely filling out account information to linking latest promotions in your bio. Add relevant keywords in your profile without over-stuffing. A fully optimized business page also helps your page in ranking better on Google.
There is no dearth of secret techniques for social media marketing, just a simple search, and you can find that every blog, forum & group has a recipe of its own, that is peddled as a secret sauce for complete social media domination.
While analyzing these methods, however, its essential to ensure that no terms are being violated for any of the social media platforms, losing all your hardwork for short term gains in traffic and engagement will be detrimental to your business.
As always, the key is patience and perseverance, while adding value to audiences selflessly, before focusing on monetizing and converting them into sales.