The state of California is without a doubt near the top of the list when talking about the most physically stunning states in the United States. From glimmering oceans, sandy beaches, deep forests, towering peaks, rushing rivers and so much more.
Luckily, a lot of the most beautiful parts of the state are protected either by the state or country thanks to state parks, state forests and – of course – numerous national parks.
While every national park across the state (and country for that matter) is beautiful, perhaps the most unique and special is Big Sur.
In fact, between 4.5 million and 7 million people are estimated to visit Big Sur each and every year. With it's incredible ocean views, plunging cliffs and green forests, there is little question why. If you are thinking about visiting Big Sur anytime soon, here are a few destinations to absolutely include in your trip.
Julia Pfeiffer Burns State Park
One of the most famous parts of Big Sur is named after one of its most beloved explorers. If you're looking to get into the water, one of the truly most special parts of this park is Partington Cove. Here, scuba divers and snorkelers can actually get in the water if they acquire a special permit. Just be ready, the water is cold all-year around!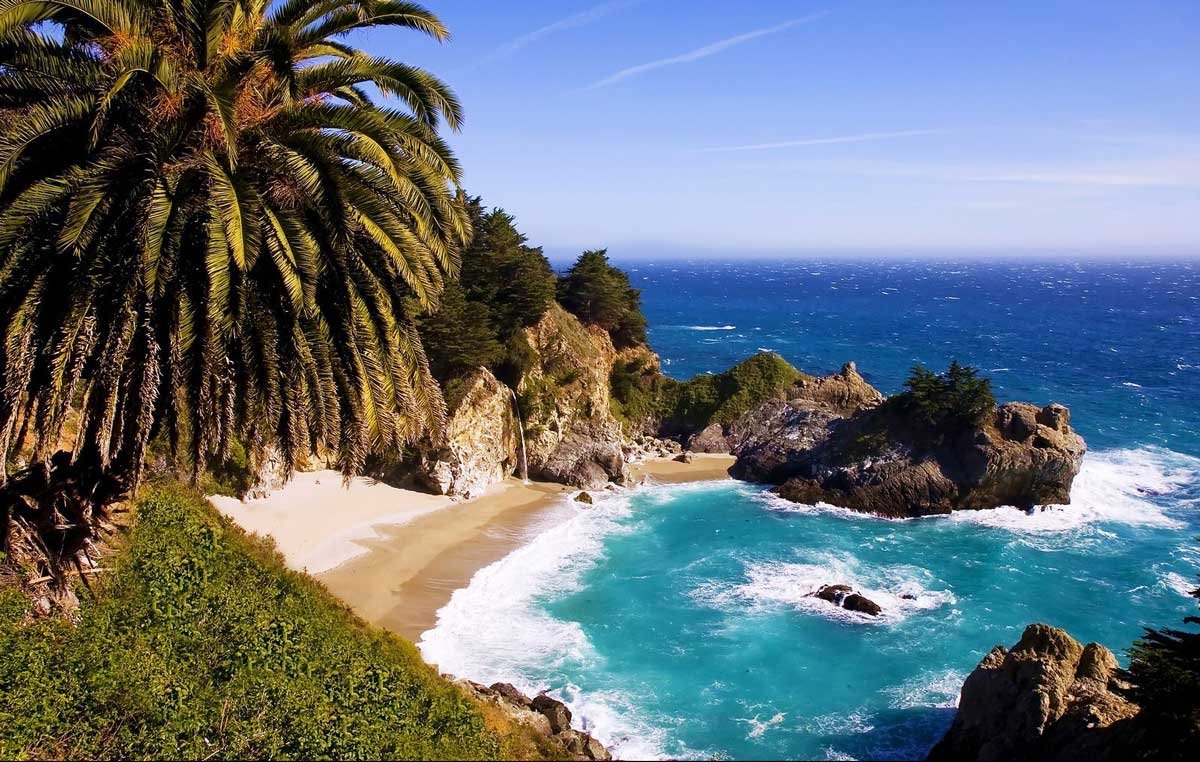 Andrew Molera State Park
This 4,800-acre park is the largest state park on Big Sur coast and includes all the best Big Sur has to offer, including remote beaches, redwood groves, miles of hiking trails and more. Thanks to its relatively flat topography, hikes are easy and you can even ride horses in this area!
Garrapata State Park
Another absolutely wonderful place to visit is the Garrapata State Park, which is located at the base of the St. Lucia Mountains and the jagged coastline of the Pacific Ocean. This has incredibly dramatic landscapes as well as areas filled with redwoods and beautiful, wild calla lilies. There are easier hikes for children and more challenging hikes for those looking for some adventure.
Limekiln State Park
If you're a history buff, one visit you will have to get in your schedule is a trip to Limekiln State Park. This area was once the home of an active limestone business, and goes back as far as the 17th century! It's jampacked with history and also is located on the steepest coastal canyon in the continental United States! It's also one of the most convenient stops on this list, as a large parking lot is just walking distance from many of the top destinations.
Sand Dollar Beach
A great option for those who are simply looking for a summer's day at the beach is to visit Sand Dollar Beach. This is the largest unbroken stretch of sand in the entirety of the Big Sur area. Spend the day surfing, fishing (with a permit), or searching for the special little gift that gives this beach its name. Washed up sand dollars are the perfect memento to keep handy to remember your wonderful stay at Big Sur.