Fashion trends in 2021 will be different than past periods. This season there will be a lot more variety and mix of trends. People are spending more time at home because of the covid. Similarly, fashion fanatics will be spending more time on Instagram, posting pictures, and giving styling inspiration.
Here we have done something similar by compiling some fashion trends to help you set up your winter wardrobe.
Leather Jacket:
Regardless of what the weather is, leather jacket will still be trending in 2021 as usual. However, there will be some different aspects of jackets that will be new to everyone. Strategic layering and creative styling will be the key to chic looks. Even many celebrities are doing the same with leather jacket. The best fashion trend will be accessories with a basic leather jackets that changes the game completely.
Knit Sweater:
Winter in Canada is hard to survive, whether it's 2011 or 2021. Sweaters are not going to leave their place in fashion anytime soon. Though, they come in different patterns and colors. Each kind of sweater adds a unique flavour to help you pull it off at various events. From bright neon colors to pastel hues, you will see this eye-pleasing trend in 2021 throughout the winter in Canada.
Turtleneck:
Over time, people have realized that there is no need to sacrifice comfort to reach the extreme of style. Now, the more polished looks can be created with highly casual looks. Spending on a cozy turtle neck that gives the extra warmth all day long is the absolute 2021 fashion trend for winter.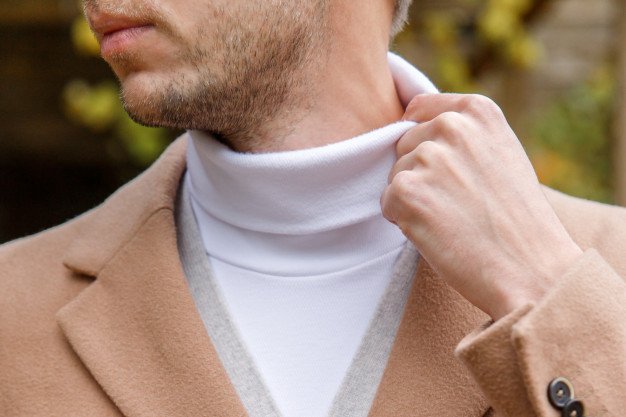 Wool Coats:
Gone are the days when coats were considered boring. For the last few years, influencers are making statements with them well-tailored wool coats as chic outerwear layered over anything you put on. It's no more than 2010, where a handful of colors were available for a cold-weather month. Now you can rely on numerous colors. Apart from brown and beige, you can add a pop of bright shades to the ensemble.
Suits:
Designers seem to be more excited about winter trends; they constantly throw one after another innovative idea in the market. 2021 is all about adding a dose of fun in styling and experimenting with all the 'odds. This season, oversized suits are all over the place. Earlier the entire outfit in one shade was perceived as dull. But this winter, suiting separates in the same color is making noise.
Blazers:
2021 should be called the year of tricks and hacks. Same, it's all happening in fashion. Mixing the matching the one outfit with another, using scarves as a blouse, wearing an outfit repeatedly without ging noticed, which two pieces go well together, how to lift a regular outfit instantly. Most influencers are showing how to do all these. And the most popular item has become the blazer. It makes the dressing easier with a dose of elegance in a flash.
Puffer Jackets:
Keeping in mind the weather conditions of Canada, designers have introduced new styles in Puffer jackets. The puffer jacket offers such uttermost snugness that no one would want to take it off till March. Undeniably, these are a great functional winter staple for the cold weather of Canada. If you're not going to get it now, you will regret it throughout the freezing weather.
Tie and Dye:
The tie and dye style got popular in summer; it will be trending in winter too. So far, night suits, shirts have come in this print. It's expected that hoodies, sweatshirts, jackets, and suits in this print will be available soon. Though it seems effortlessly casual to carry the best thing despite being an easy outfit is the saturated hues are available in this print – from baby pink to blazing yellow that grabs the attention straight away.
That's all we assembled for the winter 2021 fashion trend. Among all these amazing outfits, you will undoubtedly find something that matches your style.