Personal Detail
Celebrity Name: Chamillionaire
Full Name: Hakeem Seriki
Gender: Male
Birthday: November 28, 1979
Place of Origin: Washington DC, US
Age: 40
Height: 5'9"
Nationality: American
Sexual Orientation: Straight Male
Status: Married
Wife: Deetra Seriki
Profession: Professional Rapper, Songwriter, Entrepreneur, Record, and Music Producer
Chamillionaire Total Net Worth: $50 million
Personal Life
Hakeem Seriki or most known by his stage name "Chamillionaire" is a professional rapper, songwriter, entrepreneur, record and music producer. He was born on November 28, 1979, in Washington, DC, United States.
His parents come from different ethnic origins, his father is a Muslim Nigerian and his mother is an African-American Christian, they were both separated when Hakeem was in his teenage years.
His family was from Washington, DC, and then transferred to Houston, Texas when he was 4 years old. He grew up in a dangerous neighborhood in Houston called Acres Homes.
Hakeem has a brother that is three years younger than him named Rasaq Seriki, who is also in the rap community. He had his high school education at Jersey Village High School, together with his rap partner Paul Wall. 
Because of his diverse parental origins, rap music was not actually favored by his parents. Yet still, Hakeem embraced his passion for rap music. 
In 2010, Hakeem had a son named Xavier, which means "new house".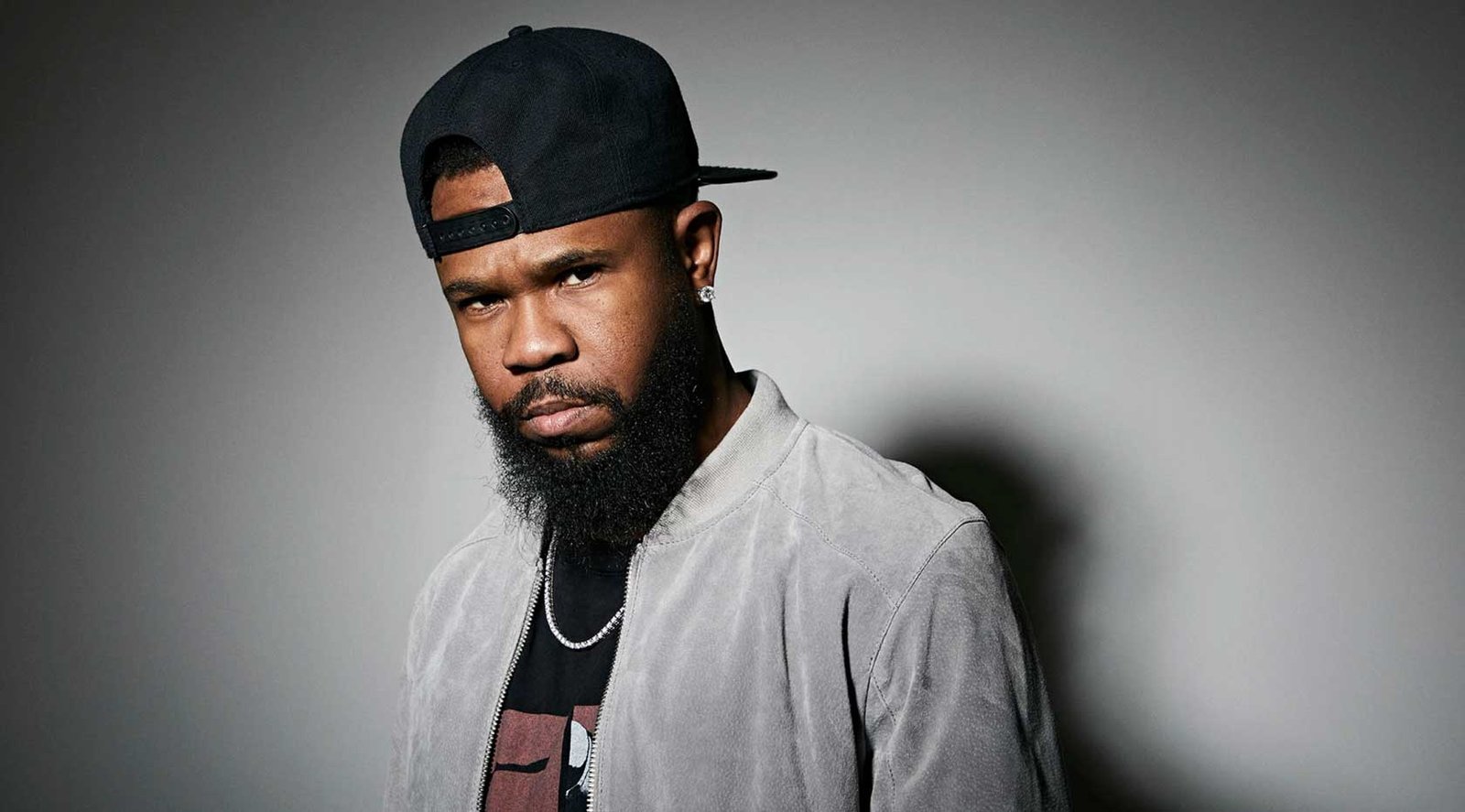 Career Debut
His stage name "Chamillionaire" was a combination of the word chameleon and millionaire.  Hakeem's admiration for rap music was influenced by southern rap and local acts like UGK, Geto Boys, 8 Ball & MJG, Public Enemy and N.W.A.
At an early age and together with his rap artist friend Paul Wall, they decided to pursue a career in music. 
Hakeem and Paul's journey into the industry started when they met a popular mix DJ, Michael Watts, at a promotional event.
Both of them proposed to Michael to do promotions for his company Swishahouse and convinced him to let them play on his Houston hip hop radio station called KBXX-FM.
Michael made a liking to their freestyle rap music and made them regular in his radio station. They then started to make their own group called "The Color Changin' Click".
In 2002, the duo came together and released an album "Get Ya Mind Correct" that sold over 150 thousand copies.
Career Highlights
After their first released album debut, both of them continue to by doing local, national, and concert acts. 
In 2005, Hakeem made his first solo album "The Sound of Revenge" through Chamillitary Entertainment and Universal Records. His solo album debuted to be one of the top 10 on Billboard 200 in the US.
His second mainstream album was released in 2007, called "Ultimate Victory". This album is unique to be made without a single profanity that was included in the songs.
In 2009, he was able to release his third album "Venom". In the same year, he released his final song for his Mixtape "Messiah", and also started up a new mixtape called "Major Pain".
Hakeem parted ways with Universal Records in 2011. He still continued to produce music, songs, and playlist along the way wherein 2015, he decided to focus his career now in entrepreneurship. 
His entrepreneurial career started in 2003 when he invested in an auto-dealer and car customizing shop that was based in Houston. After his career in Swishahouse record label, Hakeem started his own record label called "Chamillitary Entertainment.
He also opened a modeling company in 2006, called the "Masterpiece Mind Frame". In 2006, Hakeem invested to own a Tour Bus company. In 2009, Hakeem never stopped and also invested in a video talent agency called the "Makers Studio". 
His career in entrepreneurship has been so successful that he was bestowed with an honor to be appointed as an entrepreneur in residence in Los Angeles. He was the first professional rap artist to receive this honor. 
Chamillionaire Awards and Nominations
All throughout his career, Hakeem received notable nominations and has won several awards. He has been nominated in American Music Awards, BET Awards, BET Hip Hop Awards, Grammy Awards, Ozone Awards, People's Choice Awards, and Teen Choice Awards.
He has won awards in BET Hip Hop Awards for Rookie of the Year and Viewer's Choice Award in 2006, Grammy Awards for Best Rap Performance by a Duo or Group in 2007, MTV Video Music Awards for Best Rap Video in 2006, Ozone Awards for Best Video in 2006 and Best Mixtape in 2008, and Teen Choice Awards for Choice Music in Rap or Hip Hop Track in 2007.
Chamillionaire Total Net Worth
Chamillionaire has made a stamp in the industry of music as one of the most successful rap artists. His talent and skills are acknowledged and recognized by the industry as well as his fellow artists. 
In his career as a professional rapper, songwriter, entrepreneur, record and music producer, Chamillionaire has a total net worth of $50 million.