Music is the most important part of life and one cannot leave without it. To be a music teacher, you do not just need to work for a private music label or self, you can also work for the public sector. There are different government job options where aspirants can work as a music teacher. However, you need to undergo the entrance test.
For instance, the DSSSB Teacher is one such exam conducted every year by Delhi Subordinate Service Selection Board for various fields. Music teacher is one such position, which offers good career opportunities. There are both public and private schools where fresh and experienced music teachers are hired with good pay.
If you are keen on getting into this career, then there are certain job responsibilities you need to know.
Music Teacher Job Description
Jobs as a music teacher is interesting, but also demanding. They have the opportunity to work both part-time and full-time available in elementary, middle and high school. Music teacher instructs students in subjects from general music or voice instrumental music. They will come across different age groups of people and grade levels.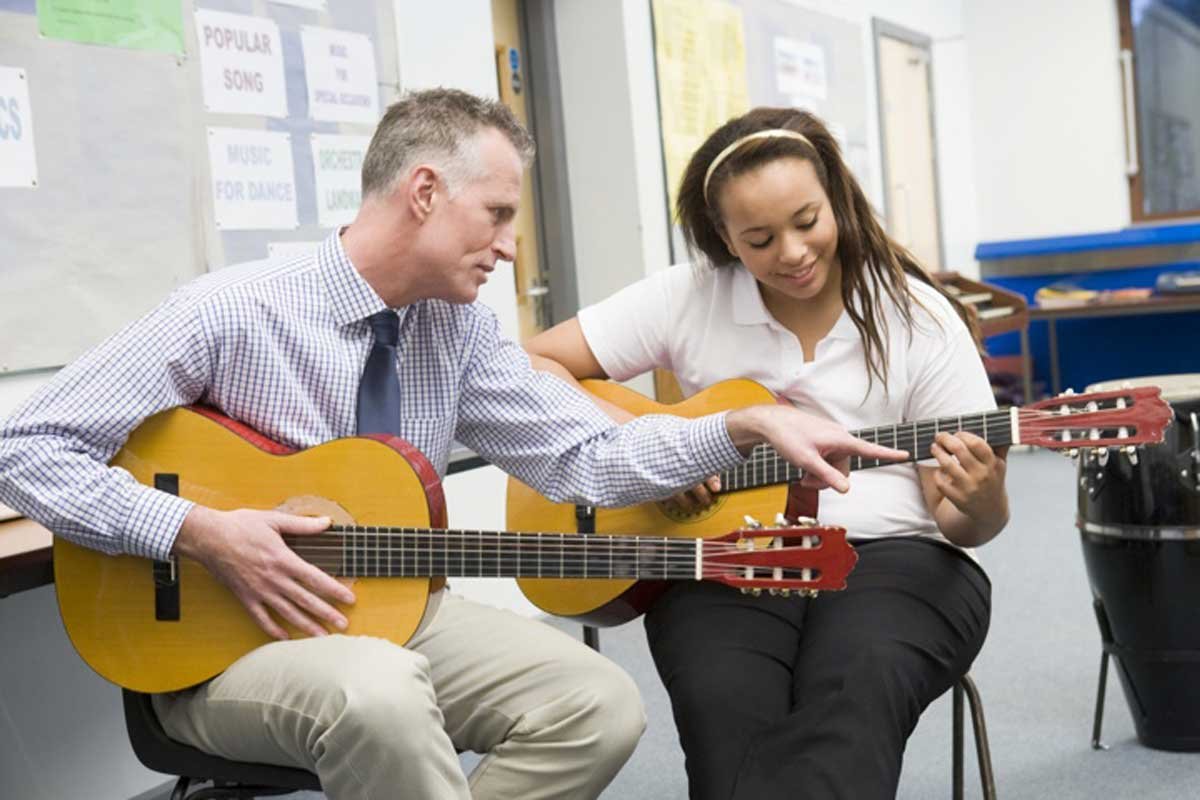 Company, which hire music teachers check the ability of the aspirants in all areas. There is a proper process an aspirant has to undergo. You need to prepare well with the right DSSSB teacher syllabus and be confident to appear. You will get complete information online about the exam pattern and syllabus.
As a part of a job, you need to show some considerable amount of skills and patience. Moreover, you need to keep learning new tunes and other aspects of the music. Music is one area where you need to keep learning, finding new tunes and expressing uniquely. As a music teacher, you need to encourage your students to learn new things and appreciate music.
Requirements and Common Tasks
The requirement of a music teacher varies according to the school. To become a school music teacher you need to have a bachelor's degree and undergo the entrance exam. There are no unilateral education or licensing requirements to join as a private music teacher. However, you need to carry all those skills required to be a musical teacher.
The duty of the music teacher depends on the level of students he/she is teaching. For instance, public and private school music teachers will have to direct school choir, marching band and orchestra. If the position increases to elementary level, he/she will teach a classroom of young children with basics of music which includes high and low tone, pitch and introducing to different instruments. In many cases, music teachers will also need to take students on a field trip to get insight of the music.
School music teachers will get the complete curriculum dedicated by the school according to the grade they will be teaching. Schools usually put heavy emphasis on vocal and instrument.
The Payscale
The payscale of the schoolteacher in India depends on the experience and the level at which the teacher is teaching. The usual salary of the teacher teaching music in school is Rs 34000/- which can increase over the years. If teaching in private school the salary would be high. Since, it is quite a difficult job for an individual; the teacher is paid really well.
The overall career of the individual is very promising teaching as a music teacher. However, it is important to stay with the trend and be creative to teach students. Students in their young age may take time to understand and practice; it is your duty to handle the job.
Every year, there are many vacancies introduced under DSSSB helping aspirants to try their luck. If you are one of those then you need to be very accurate in your approach, practice for the entrance exam and other aspects. The ultimate aim of the music teacher is to forward the knowledge of music to the young mind.