Are you looking for a beach holiday for your next vacation? We get it – the winter blues are here, and you need some sunshine and warm weather in your life. The only question now is where you should go to get some much-needed Vitamin D and escape the dreariness of your 9-5 job.
When looking for a perfect family vacation spot for you, your partner, and your children, you need to choose somewhere that has something for everyone. Luckily for you, we think we have found the perfect place.
The BEST things to do in Orlando, Florida for a family getaway
We have your answer – Orlando, Florida. A perfect place for children's activities, beach-going, relaxing, and soaking in the sun, there will be things to do in Orlando, Florida for everyone. With no shortage of resorts and hotels to choose from, book your accommodation and flight right now to quickly escape to your idyllic family vacation spot.
Seaworld Orlando
Now that you're in Florida, it is time to see the natural Floridan wildlife! Head to Seaworld and cruise around on a raft, raising your adrenaline on the world's tallest rapid drop. If you'd rather stay on land, go on Orlando's tallest and longest hypercoaster.
For a more relaxed day, head to the TurtleTrek 360-degree dome to get an inside-the-ocean eye view of what an underwater animal sees in their daily life. Sure to keep the kids entertained for hours, buy a family pass for SeaWorld online using Tripening to enjoy a full day of fun.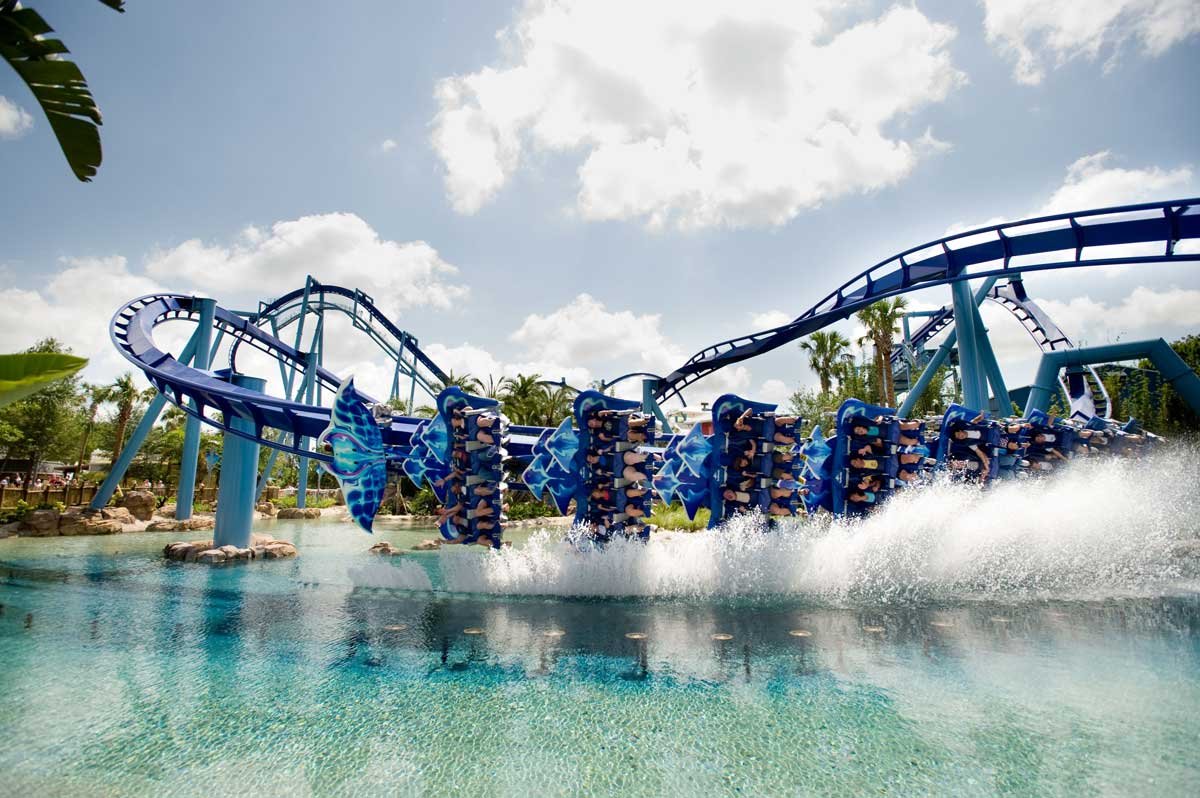 Universal Orlando Resort 3-park Explorer
Universal Orlando is known for being the mecca of rides, whether movie-themed, child-friendly, or twisting and turning the entire way. Purchasing the 3-park explorer pass lets you visit three parks for the price of 2 – something that will go a long way during your expensive family vacation.
This pass lets you visit Harry Potter's Hogsmeade, Jurassic Park, Universal Studios Florida, Islands of Adventure, and Volcano Bay water park for those hot, summer days.
Kennedy Space Center
If you want to bring some educational fun on your family vacation, take a trip to the Kennedy Space Center to engage with interactive and inspirational attractions. Take a ride in the flight simulator to get an idea of what astronaut training is really like.
Make sure you bring your kids to the Astronaut Hall of Fame to see first-hand who the inspiring men and women are who have walked on the moon. When finding things to do in Orlando, Florida, the Kennedy Space Center ticket on Tripening offers the ability to skip lines, see the Atlantis space shuttle, gaze at the Saturn V moon rocket, and watch eye-opening movies in the IMAX theatre.
Conclusion
With blue skies, white-sand beaches, and plenty of amusement park entertainment, Orlando, Florida, is the perfect place for your next family vacation. When looking for things to do in Orlando, Florida, using a site like Tripening can help you easily choose your top attractions and book tickets online – avoiding long lines and higher prices.