KissCartoon is a free streaming website with a huge online library of cartoon television shows and movies. Their catalog ranges from US shows and movies to Japanese anime. 
The site's appeal mostly comes from the fact there is no registration needed. You instantly have premium access to the thousands of shows and movies that it offers. 
But despite its overwhelming popularity, KissCartoon may not be the best choice for you. So before you check it out and stream shows on your computer or mobile device, make sure to check if the platform is safe and legal. 
This article will help you decide for yourself because we will discuss KissCartoon and the implications of its use including safety and legality. 
What Is KissCartoon?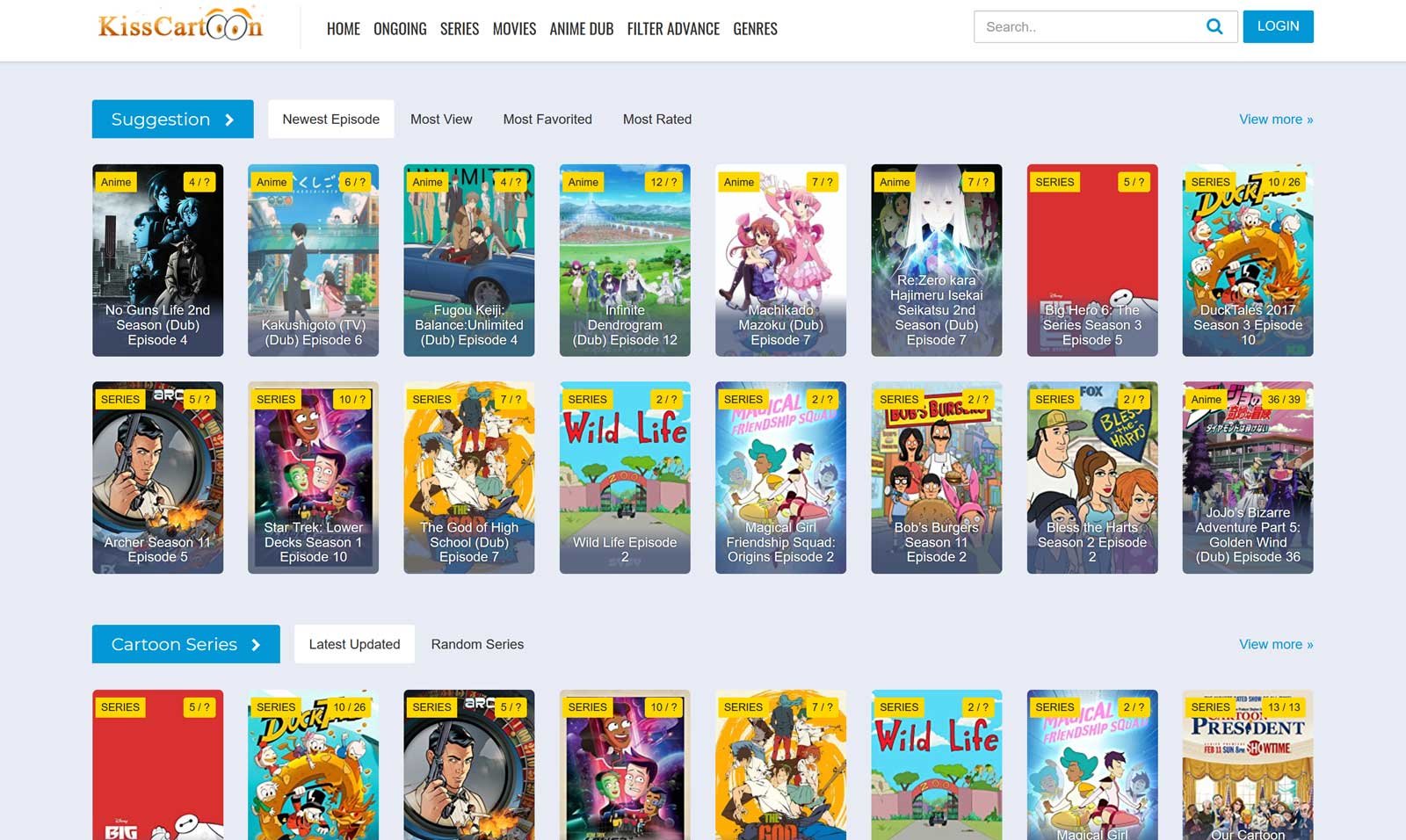 KissCartoon is one of several free streaming websites that is owned and maintained by Kiss Anime Network. The site is accessible via web and mobile browsers. It contains a vast array of animated shows and movies that could be streamed in any video quality including HD. 
The website is also user-friendly. The site's catalog is very well-organized which allows visitors to quickly go through its library of contents with ease. This makes it easier for you to binge-watch a TV show without the hassle or look for your favorite cartoon film from your childhood with no problem. 
The group who originally owns KissCartoon launched the original site about a decade ago in Vietnam. The overseas company hosts its free streaming websites on servers that are located in countries with little to no enforcement when it comes to copyright laws. 
Apart from KissCartoon, the Kiss Anime Network also hosts a slew of other websites with free pirated content. Each of these sites is dedicated to content ranging from manga to US comic books as well as Korean TV shows. 
Since its creation, KissCartoon has had millions of visitors that are looking for free high-quality cartoon shows and movies. Even though it is still around, most of the sites that exist now are fake imitations.
In 2017, the US Ambassador to Vietnam pursued criminal prosecution against the site which led to its immediate shutdown. The clone sites that appeared following the event are less likely maintained by the same group. The truth is right now there is currently no information as to who handles them. 
Is KissCartoon Safe?
The KissCartoon website is not safe. They have been known to infect their visitors' devices with viruses and malware. 
The site generates income through advertisements. These ads include countless amounts of pop-ups and website redirects. These ads are loaded on to the website through Javascript files. These files may be used by hackers to inject viruses and malware which could affect your computer or your phone. 
Since the ads that are displayed on the website are not regulated and controlled using a trusted ad service provider like Google, the risk of your device getting hacked or infected is high. 
Reports have also circulated regarding hackers using the site's visitors' computers for cryptocurrency mining. Hackers may access your computer's resources via the website's ads. When this happens, your computer slows down as it is being used to mine cryptocurrencies.
These viruses and malicious activities may not be directly associated with the owners of KissCartoon. The site, however, doesn't take any necessary actions and precautions to prevent these things from happening. This increases the likelihood of your device getting infected or hacked when visiting the site. 
Is KissCartoon Legal? 
The television shows and movies that are hosted on the site are pirated. This makes KissCartoon illegal. The site, along with other websites by the Kiss Anime Network group, does not have the distribution rights of its contents. 
These sites have been forced to shut down when faced with copyright charges. This usually depends on where the server the site is hosted is located. KissCartoon itself has been shut down multiple times. 
In the event of a shutdown, the operators of the site would use a cloned version of KissCartoon on a different server to keep it alive. They usually resurface with a different domain name. 
Multiple fake copies of the site have appeared over the years with many of them being potentially more dangerous in terms of malicious threats. And because no one knows who manages them, it makes it hard to regulate. 
Legal Alternatives to KissCartoon
With the rise of the streaming media in recent years, there are now a lot of options to safely and legally watch your favorite shows and movies. These sites and apps are safe, legal, and affordable. Here are some of the most popular streaming options that have cartoon TV shows and movies in its online library:
Netflix 

Hulu

Amazon Prime

Disney Plus

Cartoon Network

Comedy Central

Nickelodeon 

Crackle

Crunchyroll
Most of the brands on the list require a monthly subscription or TV cable package. A cable package means that if your cable subscription includes a channel like Nickelodeon, you can use the channel's app or website to stream its shows. 
These options are completely safe to use and often come with additional features. With Netflix, for example, it has an in-app download option so you can watch a show or movie whenever you're offline. It also contains features where you can continue watching where you left off. 
An additional alternative that is safe and legal is your local library. Most libraries often have their collection of movies. They even allow members to check out physical copies from their movie collection. 
Conclusion: Should You Watch Cartoons on KissCartoon? 
KissCartoon is only one of many websites that provides free streaming of a wide variety of pirated content. But streaming or watching pirated media is illegal even if it's not downloaded. 
The risk of getting criminally prosecuted, however, is minimal but there is a greater risk of downloading a virus and getting hacked. 
If you want to watch your favorite cartoon shows or movies, consider a different option like the ones listed above. KissCartoon may be free but what's the point of free streaming if you have to give up your device's security and yours?