Who Is Jeffree Star?
Jeffree Star is a well-known internet celebrity, model, YouTube star, DJ, songwriter, singer, entrepreneur, and makeup artist. He is the owner of Jeffree Star Cosmetics. He is best known for his pink hair, heavy makeup, and unique fashion sense.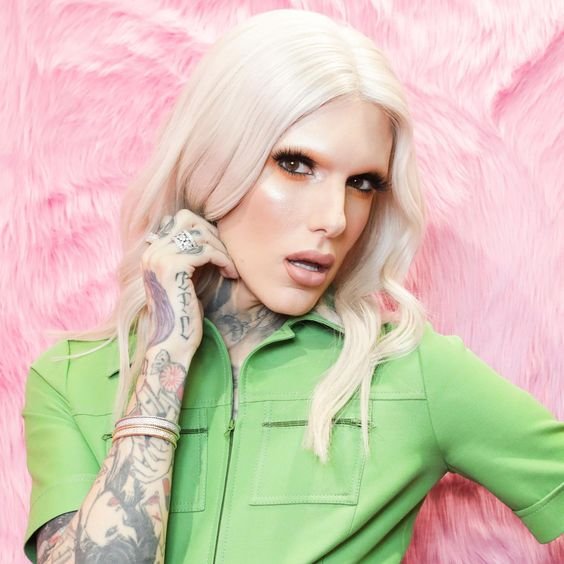 Personal Details
Celebrity Name:

Jeffree Star

Full Name:

Jeffrey Lynn Steininger, Jr.

Gender:

Male

Birth Date:

November 15, 1985

Birth Place:

Orange County, California, US

Age:

34

Height:

1.85m

Weight:

73 kilos

Nationality:

American

Sexual Orientation:

Gay

Status:

Single

Wife:

None

Children:

None

Profession:

Internet celebrity, Model, YouTube star, DJ, songwriter, singer, entrepreneur, makeup artist, founder of Jeffree Star Cosmetics

Net Worth:

$250 million
Early Life
Jeffrey Lynn Steininger, Jr. was born on November 15, 1985, in Los Angeles County, California to parents Jeffrey L. Steininger and Marra Shubyann Lindstrom Steininger. He was brought up in Orange County mostly by his mother as his father committed suicide when he was only six years old.
While he was still young, Jeffree claimed that he already started to experiment with his mother's makeup. He convinced her to wear makeup in school when he was in junior high. 
After graduating from high school, Jeffree moved to Los Angeles and supported himself with music, modeling, and makeup jobs. He also shared that he spent his weekends with a fake ID to go to Hollywood clubs so celebrities can hire him for makeup work.
Personal Life
Little is known about Jeffree's personal life. However, he was very open with his romantic relationship with Nathan Schwandt. They lived in a single home in Calabasas and have been together for five years. He announced early this year that they have already broken up.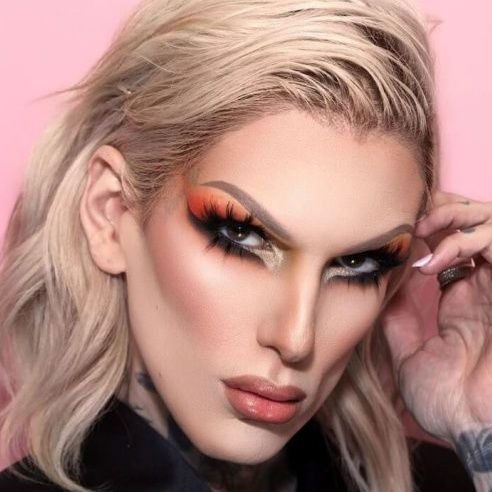 Career
Jeffree's music and fashion career kickstarted when he took a different route to gain more attention. He utilized MySpace, a famous social networking platform back then to express himself. He also used his account to create a blog about his life.
Eventually, he gained a lot of fans on various websites and asked them to follow him on MySpace to achieve a really solid fan base. This resulted in making Jeffree one of the most popular unsigned artists in MySpace.
He met the drummer of the band Peaches, Samantha Maloney, who inspired him to make a career out of music. Later on, he began his music career as a pop and electronic vocalist. He made various tours to Canada and the US, where his name became more popular.
Jeffree Star Cosmetics
In 204, Jeffree started his own makeup brand, Jeffree Star Cosmetics. He shared that the downfall of his music career left him bankrupt and that he utilized his remaining money to start his own brand.
He began promoting his products by uploading videos on his YouTube channel. It was a huge success that by June 2019, he has over 15 million subscribers and more than 1 billion views. Today, he promotes his brand and makes reviews of other makeup brands in other platforms, such as Instagram and Twitter.
Awards and Achievements
He does not have any awards and achievements for now. However, there is no doubt that Jeffree Star is one of the most successful makeup artists and entrepreneurs out there. He is one of the most famous stars on many social media platforms. Furthermore, he has bought himself a lot of luxury items, like his new house in Calabasas and expensive cars.
Total Net Worth 2020
To date, Jeffree Star is known to have a total net worth of $250 million. He earns his wealth mostly from his brand, Jeffree Star Cosmetics. He also earns from reviewing other brands through his YouTube channel and Instagram account.