One of the greatest talented actors you might have known would be Jim Carrey. Jim Carrey is well known for his flexibility in different genres in movies, might it be a comedy, drama, or a slice of life. 
Jim Carrey's net worth is running at $180 million for being an actor, comedian and a producer. Jim Carrey is a Canadian-American actor known for his craft. Late 1990's and early 2000's when Jim Carrey's career went up.
He was considered as one of the highest paid entertainers in the world. He is even the first actor who earned an extravagant amount of $20 million for a single film.
A feat he earned with the movie he starred in, titled, "The Cable Guy", a comedy film. During his successful career up to date, he had earned hundreds of millions of dollars from salaries of different movies and films he starred in and backend bonuses on such films.
Personal Details
Stage Name: Jim Carrey
Real Name: Jim Carrey
Occupation: Comedian, Screenwriter, Actor, Voice Actor, Film producer
Gender: Male
Birthday: January 17, 1962 
Place of Origin: Newmarket, Ontario, Canada
Age: 59
Height: 6'1 or 1.87m
Nationality: Canadian
Total Net Worth: $180 million
Early Life
Jim Carrey originated in Canada as he was born in Newmarket, Ontario Canada on January 17, 1962. With his father working as an accountant and mother who was a homemaker, Jim lives a stable life. However, when Jim was 12, his father lost his job and the family faced a very traumatic experience where they were suddenly homeless. In order for the family to accommodate their needs, the entire family lived out of a van and worked overnight as security guards and janitors at a factory nearby. When Jim was still a teenager, after every full day at school, he would frequently work at a full eight-hour shift at the factory to help with his school necessities. 
Born with the talent to be a natural comedian and impersonator, just like his father, at 15, Jim started doing stand-up comedies in Toronto comedy clubs. When he was still young, his father would drive him to clubs to see comedy acts by other comedians.
Wanting to pursue his dream of being a comedian, he dropped out of high school and later moved to Los Angeles where Rodney Dangerfield saw his performance at The Comedy Store and then signed him up as an opening act to the said show.
Career Success
Jim's stardom first came in 1990 on the Wayans brothers' "In Living Color" sketch comedy show. The show was like Jim's stage when he wowed audiences with his performances and impersonation with characters like the masochistic Fire Marshall Bill.
Jim stayed and remained on "In Living Color" until the end of it in 1995. Luckily, his major movie titled "Ace Ventura: Pet Detective" got a debut and hit the theaters. The movie was a huge success because it made him a household name overnight.
Same year when he starred in the film "The Mask". Due to the success of the movie, an animated series was created based out of it. "Dumb and Dumber" was also in that year, and both films were box-office hits. A year later on, his next film "The Cable Guy", also was a huge success which let him earn a $20 million, setting a salary record.
Other comedic films and crafts of Jim Carrey's include "Liar, Liar", "Bruce Almighty", "Me, Myself, and Irene", and "Yes Man". He also appeared as part of a number of dramas and "dramedies", including "The Truman Show", "Eternal Sunshine of the SPotless Mind", "The Majestic", "Man on the Moon", and the thriller "The Number 23".
Salary Highlights
Jim Carrey's first ever major paycheck came when he was still working from "In Living Color" for the Wayans Brothers where he was paid $25,000 per episode. For the show's 127 episodes, Jim earned a total of $3.2 million. If we count that one as of today, that would be around $6 million. He was then paid an amount of $350,000 in check for the first Ace Ventura movie. A year later on, Jim Carrey was paid with $15 million to appear in the sequel of the said movie. He was also paid $540,000 to be the main actor in "The Mask", then an immense amount of $7 million for the film "Dumb and Dumber".
For the movies "The Cable Guy", "Liar Liar", "Batman Forever", "Me, Myself & Irene", "How the Grinch Stole Christmas", and "Yes Man", he earned a total of $20 million. However in the film "How the Grinch Stole Christmas", he was entitled to a 36.2% profit as what the contract signed stated, which brings up his total pay to $35 million, which also is considered as of the 30-largest paychecks in the history of filmmaking.
Personal Life
Jim was married twice. From 1987 to 1995, he was married to Melissa Womer. Blessed with a daughter together named Jane Erin Carrey, known for being a contestant on American Idol in 2012.1996 when Jim married again with his co-star from the film Dumb & Dumber, Lauren Holly. The marriage only lasted less than a year. Between the years 2005 and 2010, Jim dated Jenny McCarthy, a model/actress.
Awards
During his entire career, Jim Carrey has been a success and won more than 40 major awards due to his outstanding talent, including a Golden Globe Awards for Best Performance by an actor in Motion Picture. This is from his movie "The Truman Show" in 1999, and also "Man on the Moon" in the year 2000.
Real Estate
As for Jim's homes, he owns a lot of houses around the United States. However, his primary residence is a compound in the Brentwood area of Los Angeles. The first ever property in his compound in 1994 cost $3.8 million. Year 2000 when he spent $1.7 million to purchase the 1-acre lot next door which features a large guest house, a swimming pool, and also a tennis court.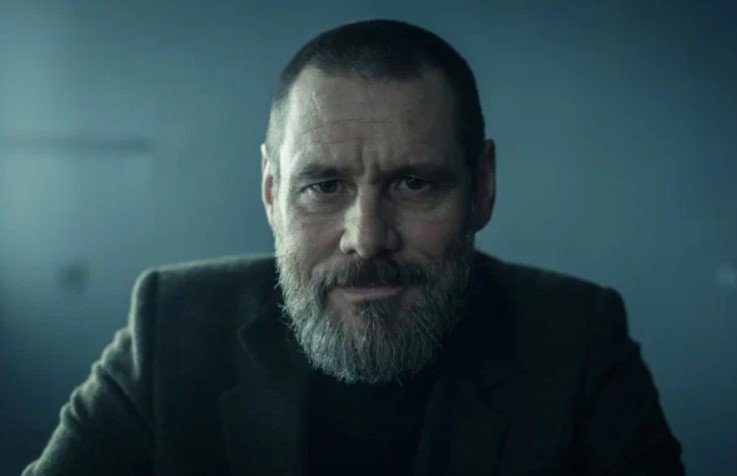 Year 2002 when he spent $9.75 million on a beachfront mansion located in Malibu. In 2011, he listed the mansion for sale in the amount of  $18 million. Found a buyer in 2013 but sold it for just $13.4 million.
Jim Carrey Total Net Worth
As of the moment, Jim Carrey has an outstanding net worth of $180 million. He was first known globally with his 1994 release of the film Ace Ventura: Pet Detective.
Due to his great talent and humble personality, he grew into one of the highest-paid actors in the world, earning more than $20 million for a single movie. Considered as the first actor to earn a $20 million for a movie and cumulatively earned at least $300 million from salaries and bonuses.