Joseph Guillermo Jones II, popularly known as Jim Jones is a multi-talented American rapper who is also a record executive, entrepreneur, songwriter, and music video director.
He is one of the original members of The Diplomats or Dipset- an American hip hop group formed in 1997. Jim Jones, Cam'ron, and Freekey Zekey formed the original Dipset trio.
Jim later went on to release his solo work "On My Way to Church". Released in 2004, this was his debut album. Starting his entertainment career as a hype man and later as an MC, he became a smashing success in his own right.
Early Life
Jim's life started in The Bronx, New York City, the United States on 15th July 1976. His late father Joseph Guillermo Jones was a Puerto Rican while his mother Nancy Jones hails from Aruba. Keisha and Precious are his two sisters.
Growing up in Harlem, Jones had a troubled childhood wherein he sometimes found himself on the wrong side of the law. Thanks to his shenanigans, he was later expelled from the school.
But despite his struggles, he was interested in hip-hop from his childhood onwards. When he was 13, he met Cameron Giles, who would later become rapper Cam'ron. His bonding with Cameron had a significant effect on his career as a musician. Jim along with Cam'ron and Freekey Zekey, formed The Diplomats in 1997. This marked Jim's foray into the entertainment industry.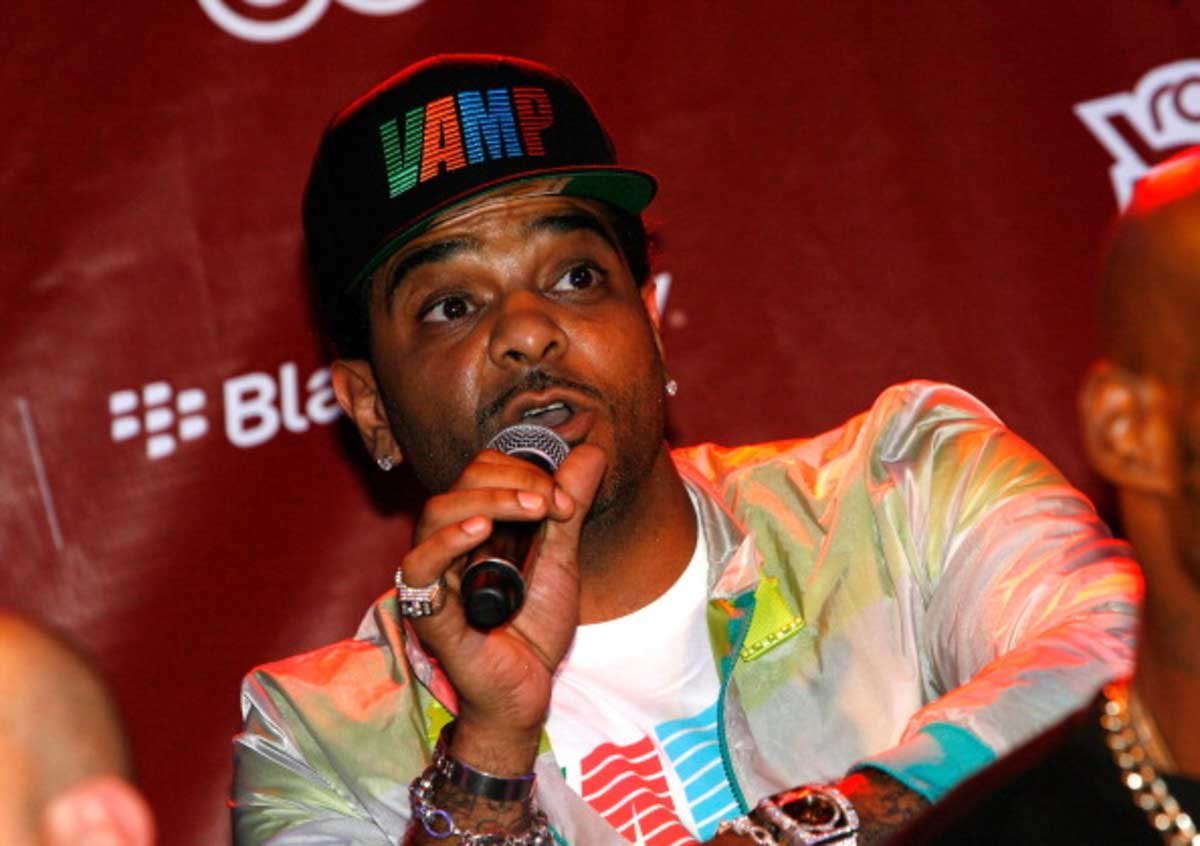 Personal
Jim has been in a relationship with Chrissy Lampkin- a television reality show star. He has a son named Joseph Guillermo "Pudie" Jones III from a previous relationship. Chrissy and Jim starred together in the American reality television series "Chrissy and Mr. Jones". The show focused on Chrissy and Jim's real-life romantic struggles and their business ventures. Jim is also a fitness enthusiast who loves to hit the gym regularly.
Age, Height, and Weight
Jim is 44 years old as of now. His height is 1.80 meters and he weighs around 82 kgs.
Jim Jones Career
Although he started his career along with Cam'ron and Freekey Zekey with The Diplomats, he made his debut solo album "On My Way to Church" in the year 2004.
The album had two singles that went on to become chartbusters and were listed on US Billboard Hot R&B/Hip-Hop Songs top 100 charts. Jones's second album "Harlem: Diary of a Summer" too became a huge hit topping the B&B albums and independent albums list. Listed at number 5 on the Billboard 200 list, the album sold more than 350,000 copies.
Titled as "Hustler's P.O.M.E", his third album featured his Dipset members including Lil Wayne. The album had Jones's most famous single "We Fly High". His signature dance move in the "We Fly High" video became hugely popular.
His next was a collaborative album with his rap group ByrdGang. Titled as "M.O.B.: The Album", it had Jones's blockbuster single "Love Me No More". It went on to hit number 19 on the Billboard 200 chart.
"Pray IV Reign", released in 2009, was his breakthrough album that was released through a major studio, Columbia records. The album reached number nine spot on the Billboard 200 chart. It had his blockbuster single "Pop Champagne".
This was followed by Jim becoming the Vice President of Urban A&R at Koch records, now known as E1 music.
"The Rooftop", released in 2009, was Jones's collaborative effort with DJ Webstar. Jones followed this up with two more albums "Capo" in April 2011 and "Wasted Talent" in April 2018. He also released the popular Vampire Life series.
He was into music video direction in the early years of his career. He used to direct music videos for The Diplomats. He later adopted the pseudonym Capo for his directorial endeavors.
He is credited as a style icon who popularized the rapper rockstar style in the mid-2000s. Following this trend, he launched his clothing brand titled "Nostic" in 2007. He co-owns the clothing brand "Vampire Life" along with Damon Dash.
He has also invested in numerous other business ventures. He has his own freestyle inline skating team "Dipstake". His other business venture is "Vamp Berry Soda", which was founded in 2014.
In the year 2017, he became one of the owners of the Richmond Roughriders of the American Arena League. He is also one of the co-CEOs of Diplomat Records.
Jones's acting career started with "State Property 2" and "Paper Soldiers" both directed by Damon Dash. He was featured in numerous other films and television shows mostly as himself. He was also featured in a video game titled "Def Jam: Icon" released in the year 2007.
Jim Jones's net worth
Jim Jones's success is the result of his hard work and sharp business acumen. He didn't have a privileged background, yet he put in an incredible amount of hard work to reach where he is now.
The key to his financial success is business diversification. Over the years, he ventured out into uncharted territories and ensured that he has multiple and diverse sources of income. He might be a rapper, but he has been into acting, direction, production, and entrepreneurship proving to be a success in all his endeavors.
He earns about $1.5 million every year from his music career alone. While that itself is a substantial amount, it is just a part of Jones's net worth. Including his investment earnings, endorsement deals, and his huge collection of expensive vehicles and other assets, his total net worth is estimated to be more than $8 million. This, along with an approximate yearly increase of about $1 million on his investment returns, he surely is flying high as far his earnings are concerned.