Who Is Kevin O'Leary?
Kevin O'Leary is a multi-millionaire Canadian-Irish businessman, author, and famous personality. Also known as "Mr. Wonderful," O'Leary is also the founder of Softkey Software products. He earned the name from the Shark Tank series, wherein he had an abrasive approach to entrepreneurs and business tycoons.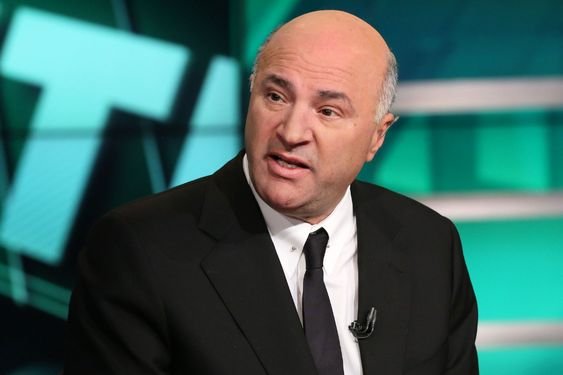 Personal Details
Celebrity Name:

Kevin O'Leary

Full Name:

Terence Thomas Kevin O'Leary

Gender:

Male 

Birth Date:

July 9, 1954

Birth Place:

Montreal, Canada

Age:

64

Height:

1.77 m

Weight:

81 kilos

Nationality:

Canadian

Sexual Orientation:

Straight

Status:

Married

Wife:

Linda O'Leary, married since 1990

Children:

Savannah O'Leary, Trevor O'Leary

Profession:

Businessman

Net Worth:

$450 million
Early Life
Kevin O'Leary was born on July 9, 1954, to a Lebanese mother, Georgette, and an Irish father, Terry. He was raised in Quebec, Canada with his brother. While he was young, his parents got divorced and just a few years after, his father died due to alcohol abuse.
Their mother, Georgette, was a business executive and was known to be a talented investor. After Terry's death, she got married to George Kanawaty. Due to the nature of his job, Kevin and his family had to move from one place to another.
O'Leary went to several schools, including St. George's School, Stanstead College, and the University of Waterloo, where he earned his B.A. degree in environmental studies. He then finished his studies at the University of Western Ontario, where he earned an MBA in entrepreneurship.
Personal Life
O'Leary has been married to his wife, Linda, since 1990. They have two children together. They have separated for a short period in 2011 but got back together. His wife is the Vice President in the Marketing Sector of O'Leary Wines. His main house is located in Toronto; however, he also has properties in Boston, Geneva, Muskoka, and Ontario.
Political Life
Kevin O'Leary joined the Conservative leadership race officially on January 18, 2017. He was frequently compared to the US President, Donald, Trump, during his campaign. This is because they were both successful businessmen who gained fame through appearances in reality TV shows. They also focused on platforms that include lowering taxes and regulations. However, O'Leary was quick to dismiss the comparison.
Career
In 1979, Kevin was an assistant brand manager at Nabisco's cat food. He then co-established the Special Event Television and handled the production of documentaries, minor TV shows, and sports. Just a few years after, he sold his share of the business.
With the money he got from selling his share of the business, he transferred to Toronto where he started the Softkey company. This company used to handle the publishing and distribution of CD-ROM-based software. In 1990, the company was booming as it was focused on educational software.
As the profit of the company continues to go up, it bought The Learning Company for $600 million. This was in 1995. However, the company struggled with losses in the coming two years. This obstacle though did not stop the company from purchasing Broderbund for $400 million. 
In 1999, The Learning Company was bought by Mattel for $4.2 billion. Unfortunately, this purchase was one of the biggest disasters to Mattel as it did not make any profit. Instead, it had major losses that caused a loss of $3 billion of shareholders' value. This almost crippled Mattel that they sued O'Leary. Fortunately for the latter, he was able to dispute the charges.
Later on, O'Leary invested in StorageNow Holdings with a value of $500k. Eventually, he sold his shares in the amount of $4.5 million. He also founded several other projects, such as ETF, O'Leary Ventures, and O'Leary Funds, which has more than $1 billion capital.
In addition to his business, he also has several TV appearances. These include Shark Tank, Dragon's Den, The Lang and O'Leary Exchange, Redemption, Inc., and Discovery Project Earth. 
Awards and Achievements
His greatest achievement is his multi-million businesses and investments. To add, he wrote three books – Women and Money, Cold Hard Truth on Men, Cold Hard Truth: On Business, and Cold and Hard Truth on Family, Kids, and Money.
Total Net Worth 2020
To date, Kevin O'Leary has a total net worth of $450 million. The majority of his money came from his Softkey company, which sells software products across the globe. He also earned a fortune from the many investments he had made.