Who Is PewDiePie?
PewDiePie is a Swedish philanthropist, comedian, and Youtuber who is well-known for his comedy shows and Let's Play videos. In 2010, he registered his YouTube channel, where he mainly posted Let's Play videos of action and horror video games. 
For the next two years, his channel became so famous and has reached one million subscribers in 2012. Slowly, he diversified his content and added music videos, vlogs, formatted shows, and comedy shorts.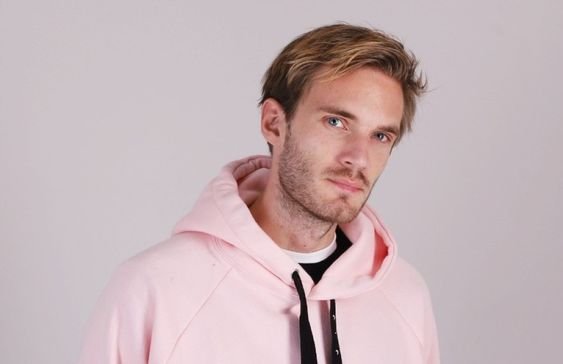 Personal Details
Celebrity Name:

PewDiePie

Full Name:

Felix Arvid Ulf Kjellberg

Gender:

Male

Birth Date:

October 24, 1989

Birth Place:

Gothenburg, Sweden

Age:

30 

Height:

1.81m

Weight:

75 kilos

Nationality:

Swedish

Sexual Orientation:

Straight

Status:

Married

Wife:

Marzia Kjellberg, married since 2019

Children:

None

Profession:

Swedish philanthropist, comedian, and YouTuber

Net Worth:

$35 million
Early Life
Felix Arvid Ulf Kjellberg was born on October 24, 1989, in Gothenburg, Sweden to parents Lotta Kristine Johanna Kjellberg and Ulf Kjellberg. His mother was a former CIO and was named "CIO of the Year" in Sweden in 2010. Meanwhile, his father is a corporate executive. He has one sister, Fanny Kjellberg.
While he was still young, PewDiePie already expressed interest in arts and claimed that he loved to draw famous video game characters, like Sonic the Hedgehog and Mario. He also loved to play games on his Super Nintendo Entertainment System.
During his high school years, he often skipped classes with his friends to play video games at an internet cafe.
In college, he went to the Chalmers University of Technology and took up Industrial Economics and Technology Management. However, he left in 2011. Initially, it was believed that he stopped college to pursue his Youtube career. However, he clarified that he stopped schooling because he did not have any interest in the course.
Personal Life
PewDiePie tied the knot with his longtime girlfriend and fellow Youtuber, Marzia, in 2019. They can both be seen in each other's YouTube videos.
Career
PewDiePie started his YouTube career in 2010. Just after two years, he has gained 1 million subscribers just by streaming his Let's Play videos. As his popularity continues to rise, he added more to his content, including comedy shorts, formatted videos, and vlogs. 
He is one of the few YouTube stars who speak openly about his income as well as his concerns with the YouTube community.
He ran into some trouble with YouTube itself after it announced the demonetizing offensive and aggressive content. Because of this, he planned to remove his current channel and start a new one. However, he later decided to keep his old channel.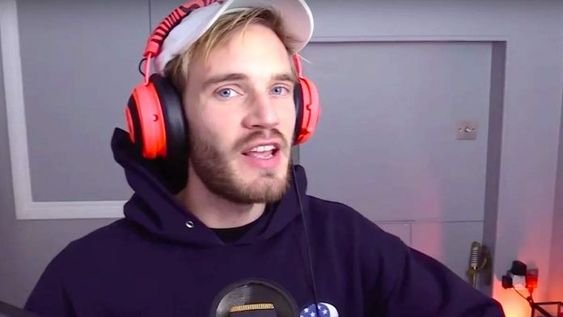 One of the reasons why PewDiePie is very popular is due to his satirical and offensive comedy videos. In addition, he is also well-known for creating gaming videos. He plays various video games while recording them and shares his experience and adds some comments and tips.
Until today, PewDiePie has more than 57 million subscribers on his YouTube channel and more than 13.3 Instagram followers.
In 2015, he released "This Book Loves You" and in 2017, he released a graphic novel of the book.
He also made appearances in various films, such as "Scare PewDiePie," "Epic Rap Battles of History," "Conan," "Smosh Babies," "South Park" "Internet Icon," and "Oscar's Hotel for Fantastical Creatures."
Awards and Achievements
PewDiePie has won various awards in his career. Some of these are two Golden Joystick Awards, two Starcount Social Star Awards, two 5th Short Awards, and one Teen Choice Award.
Total Net Worth 2020
To date, PewDiePie is known to have a total net worth of more than $35 million. The majority of his wealth came from his career as a famous YouTuber. Apart from that, he has his own merchandise and earns money from gaming brand deals, which he features and reviews on his YouTube channel.