Rob Dyrdek isn't just the proverbial jack of all trades, but the master of all. Most of the people are multi-talented, but they usually become famous for one or two of their major skills or talents.
As for Rob, it isn't just one or two but many more. Though he shot to fame first as a professional skateboarder, he went on to become a mightily successful entrepreneur, a reality show celebrity, actor, and a successful producer. His success story is nothing short of a fairy tale.
Early Life
Rob Dyrdek's full name is Robert Stanley Dyrdek. He was born on 28th June 1974 in Ohio. Brought up by his parents Gene Dyrdek and Patty Dyrdek, Rob was fascinated by skating ever since his childhood.
He was so much in love with the sport that he decided to become a professional skateboarder even before he crossed the age of 10. At the age of 11, he got the break of his life when Neil Blender, a renowned professional skateboarder, got impressed with his skills and gave him his first skateboard.
He got his first sponsorship at the age of 12, again with Blender's support. When he was 16, he realized he had found his calling and quit his school to pursue a full-time career as a skateboarder.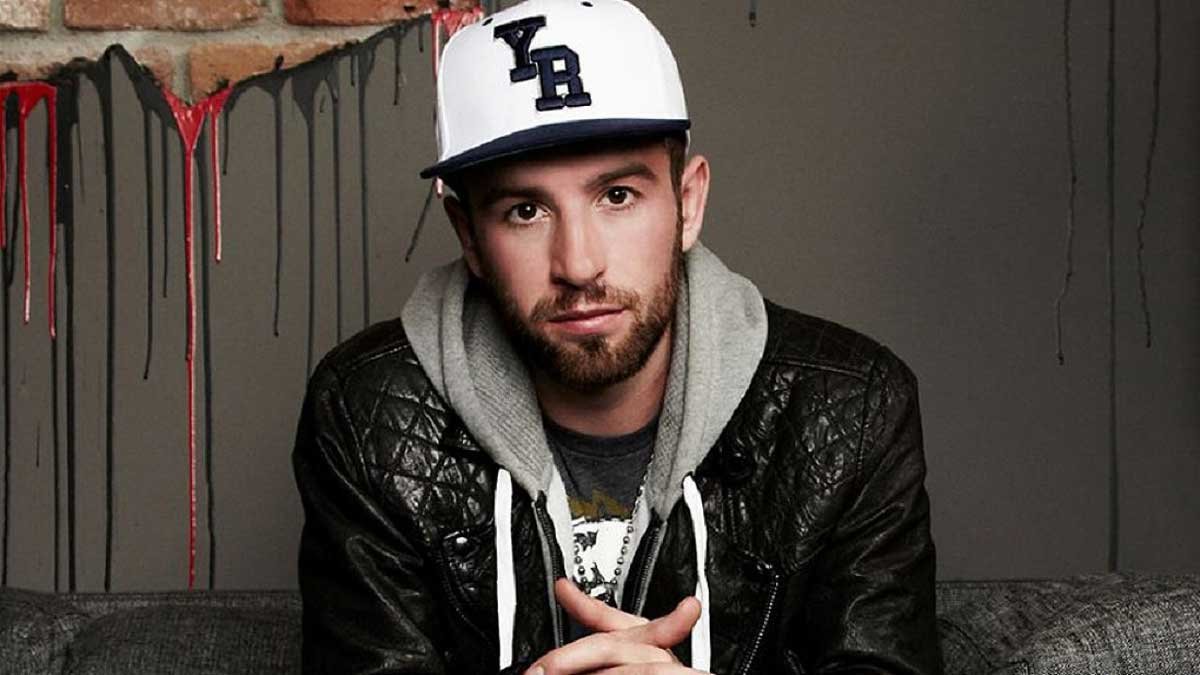 Personal
Rob has a sister named Denise. He married his longtime girlfriend Bryiana Noelle Flores in the year 2015.  They have two children- Kodah Dash and Nala Ryan. Christopher Boykin is his close friend and security guard. Rob's famous reality show featured Christopher along with him. The show also had Rob's cousin Chris Pfaff and his friend Rashawan Davis.
After a long stint in the limelight, Rob now prefers to stay off it, by dedicating his time exclusively for his family.
Age, Height, and Weight
Rob is 46 years old as of now. His height is 1.7 meters and he weighs about 62 kgs.
Rob Dyrdek Career
His skateboarding career started when he was just 12 years old. When he was 16, he quit school and left his home to move to California to build his career in skating. He was able to get a sponsorship by DC Shoes. He remained to be sponsored by DC Shoes until the year 2016. In his long career as a skateboarder, he was also sponsored by EA Skate, Silver Trucks, and Monster Energy.
The MTV reality show "Rob & Big" marked his foray into television. Featuring him and his friend Boykin, the show ran for about two years- from 2006 to 2008. Rob's cousin Chris Pfaff and his friend Rashawan Davis were also part of the show.
Through this show, he proved his exceptional talent. He set an insane twenty-one individual Guinness book world records for skateboarding in this show. Being his best buddy, Boykin too wasn't supposed to fall behind. In his way, he set two consuming records- one for the consumption of most bananas in a minute and one for the consumption of the most variety of powder donuts in three minutes.
Another reality show titled "Rob Dyrdek's Fantasy Factory" was premiered in the year 2009. Just like the first one, this too was a huge hit.
He also appeared in movies like "Street Dreams", "The Motivation"- a documentary, and "Righteous Kill".
"Ridiculousness" was yet another blockbuster TV show that he produced and acted in.
He was also featured as a voice actor in a series of video games "Skate", "Skate It" and "Skate 3".
His entertainment career wasn't just as an actor but as a producer and writer.
The "Street League Skateboarding Competition" founded by Dyrdek in the year 2010 is a classic example of his entrepreneurial skills. Started as a domestic event, it went on to become a hugely successful international competition. It has been a major money-spinning event with a championship worth $1.6 million and broadcasted by ESPN in 198 countries.
His production company churned out blockbuster shows like "Ridiculousness" and "The Dude Perfect Show".
Rob Dyrdek's Net Worth
A major share of his earnings is from his professional skateboarding career. Managing to acquire sponsorships from big corporates, he never had to look back ever since. In addition to these, he boosted his worth through his television engagements as well.
Rob Dyrdek reportedly earned $60,000 per episode for his superhit show "Rob & Big". He made it even better with the show "Rob Dyrdek's Fantasy Factory", for which he earned $100,000 per episode.
All his business ventures are doing quite well and that is another major source of income for him.
Rob Dyrdek's net worth today is about $60 million.
By skipping school and choosing skateboarding as his career, he made the right decision. He always wanted to go the extra mile. Utilizing his numerous talents, he has proved to be a phenomenal success not just in one field but many. His success tells us the importance of finding our calling pretty early in our lives and pursuing our dreams with fierce determination. After achieving outstanding success, he has decided to dedicate his time entirely to his family.
In the case of Rob Dyrdek, it's all about making the right decisions at the right time.