Launched in 2005, WorldStarHipHop is an entertainment website with contents that are aggregated from all around the world. The site's vast array of content ranges from hip-hop culture, music, and celebrities to prank contents and violent fight videos which are often the subject of controversy. 
WSHH is still around and is still very popular among its younger audience. But some of you may be wondering if there are any other websites around that provide the same if not better hip-hop content. Well, today is your lucky day! 
In this article, we will be compiling a list of the best entertainment websites that showcases more of the same content that you love and enjoy on WSHH. Now bring out your inner avid hip-hop fan and enjoy these hot and entertaining WSHH alternative sites! 
Widely regarded as the most reliable source when it comes to everything hip-hop, AllHipHop is the best WSHH alternative for you!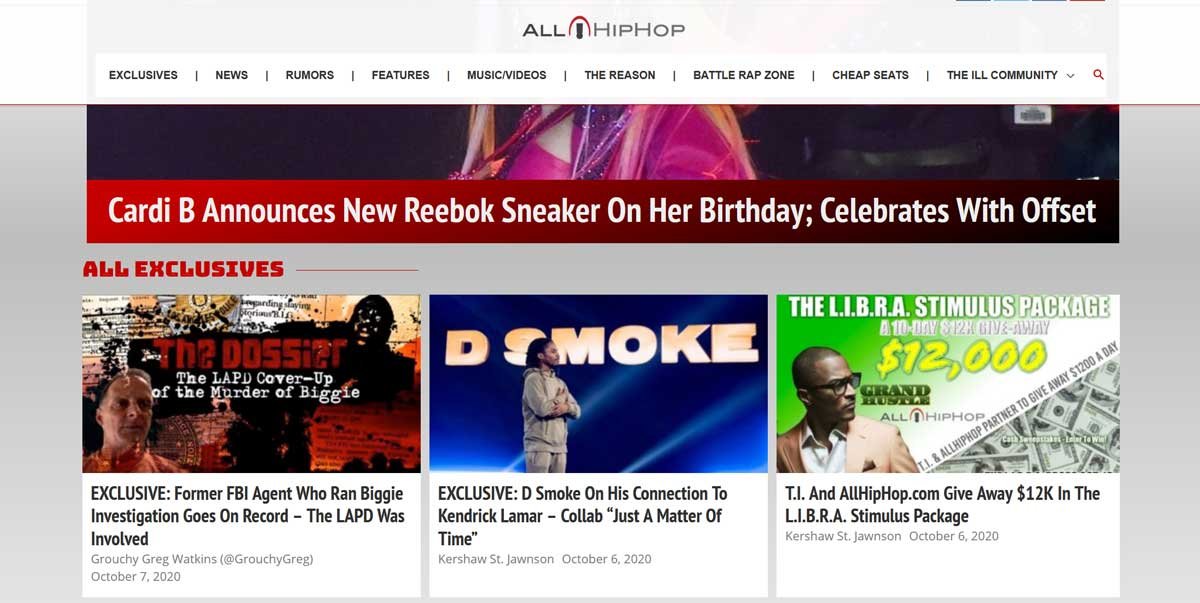 Contents from the site include news, reviews, interviews as well as videos related to hip-hop as well as funny videos. The website has been cited by CNN, New York Post, Complex, New York Daily News as well as other media giants for its content. This proves how reliable their materials are. 
AllHipHop has been delivering daily hip-hop news and updates to its readers since its inception in 1998. 
XXL Mag is an American magazine that focuses on hip-hop content. The website is a hip-hop entertainment blog that includes news, and interviews of famous and up and coming hip-hop artists.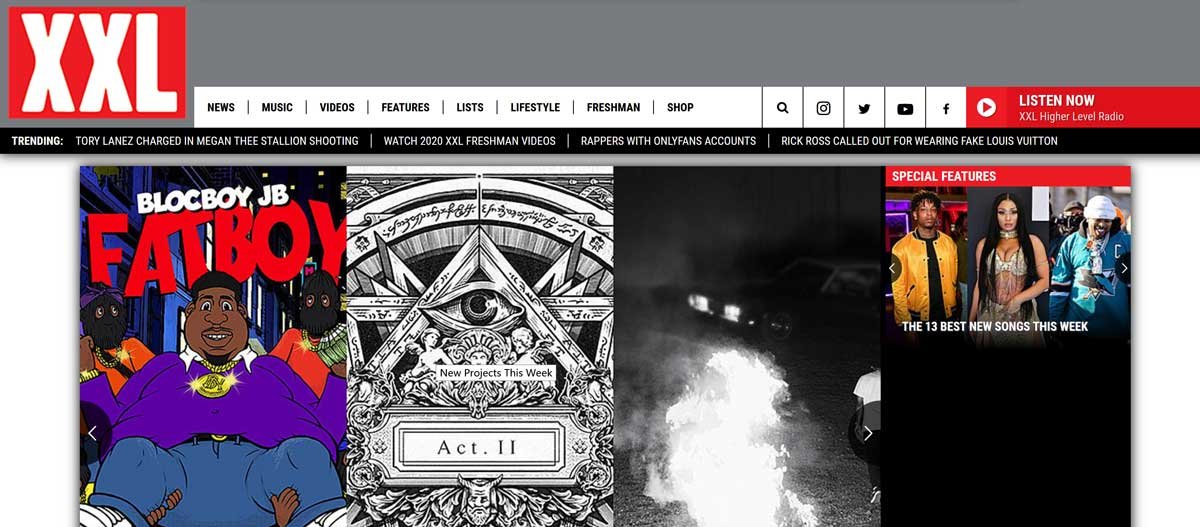 The blog also covers opinions and reviews of the latest hip-hop music release as well as music videos. Since the site acts as an online magazine, you can get your daily news and gossip about the hip-hop industry with just one click. 
VLAD TV hosts a variety of content when it comes to hip-hop. It's mostly famous for breaking news about music release, major and upcoming artists, and gossip. 
The website also boasts an array of exclusive video content about your favorite hip-hop artists which makes it a must for hip-hop enthusiasts. 
Often labeled as the number one source of hip-hop news, HipHopDX is the best place for avid fans looking for informative content. 
The site offers news and interviews about everything that is hip-hop since July 1999. This makes it a trustworthy source in the hip-hop industry. 
The site can also notify you of its latest news and reviews on popular hip-hop music releases. 
SoulCentralTV is an entertainment website based in London. They cover a variety of content that covers all of the entertainment industry with a sole focus on hip-hop.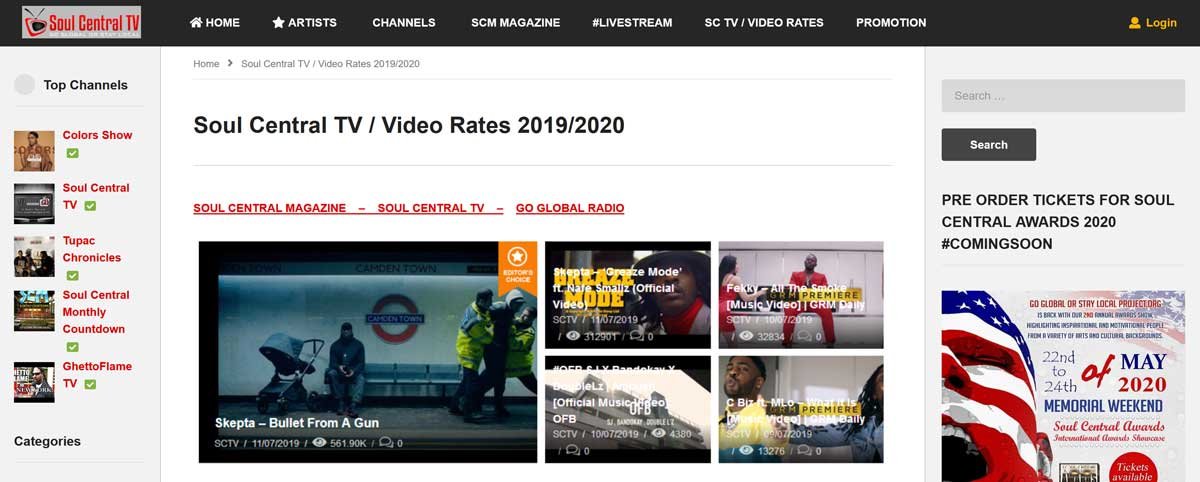 The platform provides information regarding popular and upcoming music releases across all genres. They also host countdowns from music video releases. 
SoulCentralTV also features popular or up and coming artist's music videos on their website every month. They also have weekly webisodes that are available to stream on digital platforms such as Apple TV and Roku TV. 
UndergroundHipHop, or most commonly known as UGHH is another top alternative for WSHH. They've been home for hip-hop fans since 1997.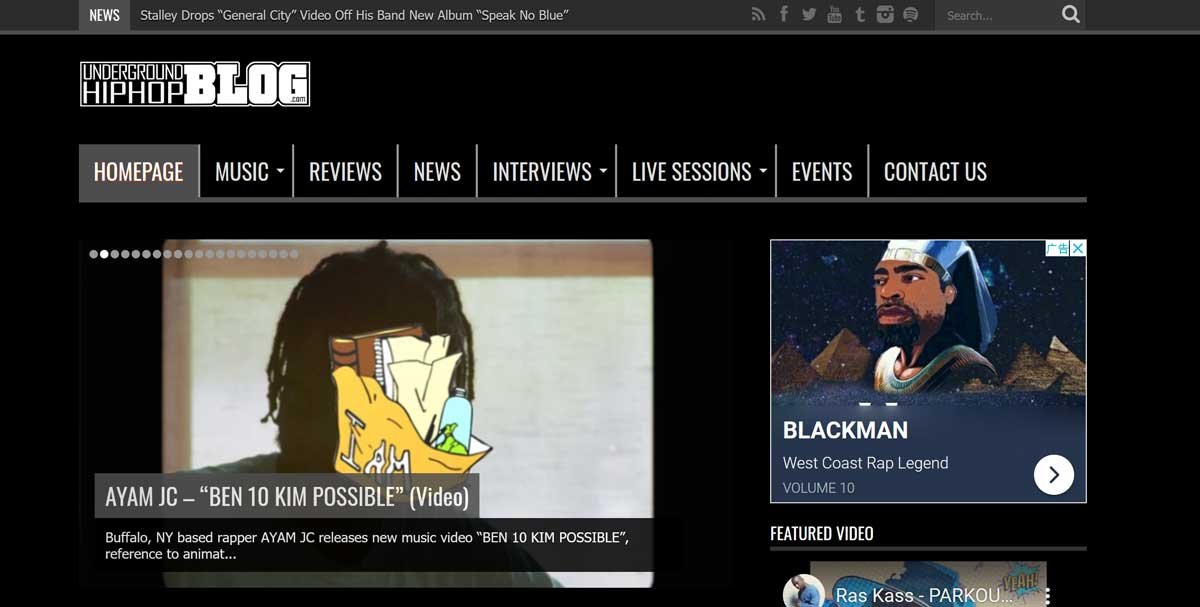 Based in Boston, this media company provides all of its visitors with the latest news and insights about hip-hop. They also promote upcoming releases, and popular releases as well as classics that defined hip-hop culture. 
SOHH or Support Online hip-hop is one of the longest-running entertainment websites that focus on hip-hop content. The website was launched in 1996. 
The site provides all the hottest gossip and news related to your favorite hip-hop artists as well as the entire hip-hop industry. They update daily so you don't miss a single content. 
Focusing mainly on hip-hop music, DatPiff sets itself apart from the rest of the sites on this list. They rarely post news regarding gossip and lifestyles of hip-hop artists. 
The website provides news and updates on current and upcoming releases. It also provides weekly and monthly charts to show you which songs from your favorite hip-hop artists are currently popular. 
DatPiff also features mi tapes that you can download and review while discussing it with other DatPiff visitors. 
Conclusion
While WSHH offers a wide variety of content, it is important to know that the internet is a huge place. Give some if not all of these alternatives the attention they deserve. 
Hip-hop lovers, you will not regret visiting any of these sites because it will surely satisfy and entertain you!