Trey Parker is an American actor, director, voice actor, composer, writer, and producer. He is very well known for co-creating South Park in 1997 up to now.
He and his industry partner Matt Stone also created The Book of Mormon in 2011. Both talents have met since their college time, since then, the two of them have collaborated on several short movies and has also starred in Cannibal! The Musical in 1993.
Matt Stone was a great influence and partner in the life of Trey Parker. They wrote their second movie Orgazmo after they moved to Los Angeles. Before their second movie was premiered, South Park was aired on Comedy Central in 1997.
Both of them have full control of the show and have created video games as well as music based on the show. The show South Park has earned them good reviews from their critics and fans. 
Trey Parker continued his career to bring out its potential and development that led him and Stone to establish their very own production studio called Important Studios.
With his creative expertise and talent, Trey Parker has received different awards and recognitions.
Personal Details
Celebrity Name: Trey Parker
Full Name: Randolph Severn "Trey" Parker III
Gender: Male
Birthday: October 19, 1969
Place of Origin: Conifer, Colorado, US
Age: 50
Height: 6'
Nationality: American
Sexual Orientation: Straight Male
Status: Divorced / Single
Wife: Emma Sugiyama (ex-wife 2006 – 2008) and Boogie Tillmon (ex-wife 2014 – 2019)
Profession: Actor, Animator, Voice Actor, Director, Writer, Producer, and Composer
Total Net Worth: $600 million US dollars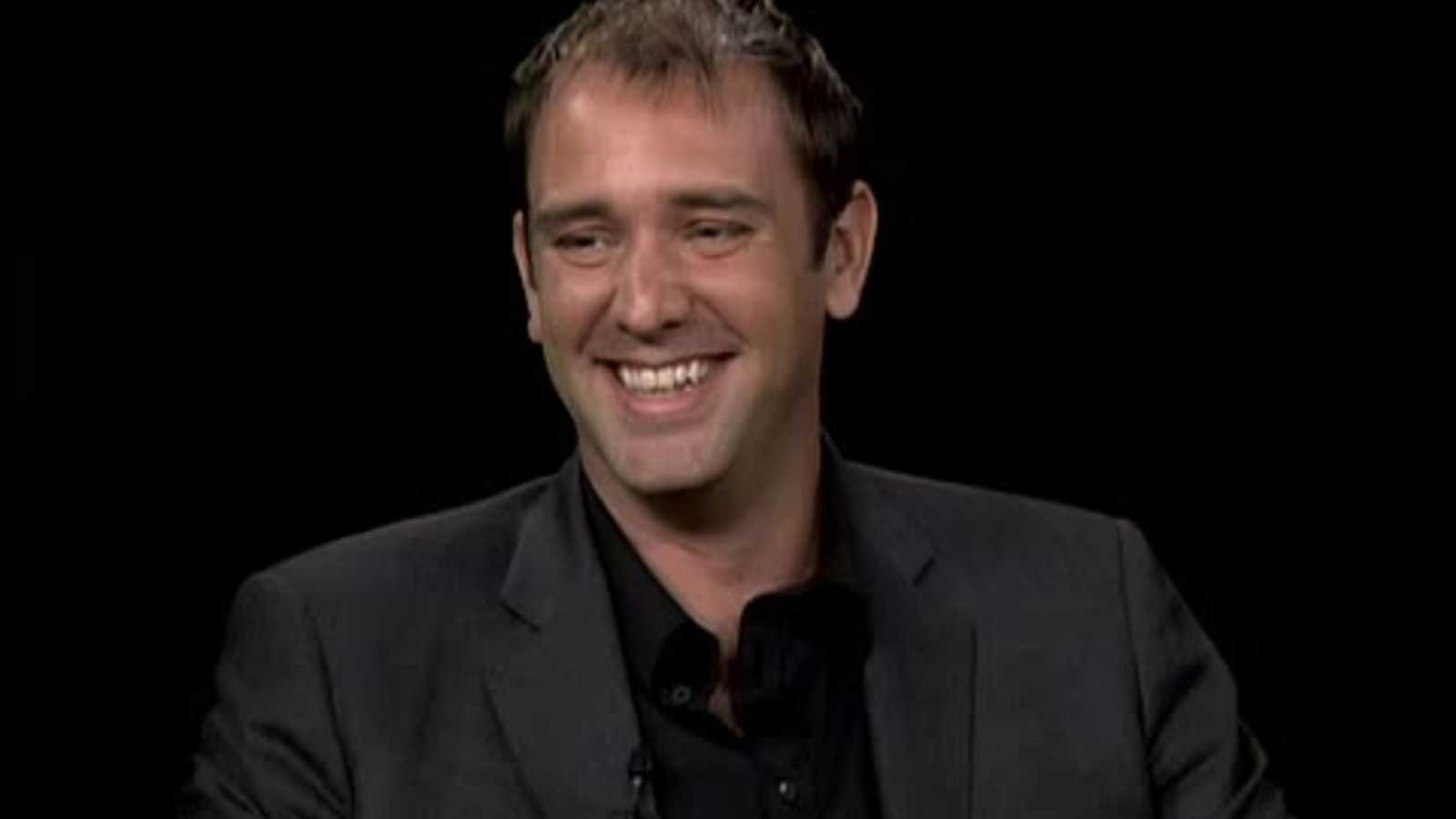 Early Life
Randolph Severn "Trey" Parker III or very well known by his celebrity name "Trey Parker" was born on October 19, 1969, in Conifer, Colorado, United States. His parents are Randolph "Randy" Parker and Sharon Parker, his father's profession is a geologist and her mother is an insurance saleswoman. 
When Trey was a child, he was a shy person with an average grade at school and he was also a part of their honor classes. 
His career inspiration started out when he was 14, idolizing the British movie director Terry Gilliam and his British sketch comedy show Monty Python. He also ventured into the music industry at an early age of 17, his music approach was focused on comedy-centered songs.
As he continued in his teenage years, Trey fell in love with the musical theatre. After his high school graduation, Trey spent a semester at Berklee College of Music, then transferred to the University of Colorado at Boulder.
As he transferred he took a film class that allowed them to collaborate with other students on a project, this is where he met Matt Stone. 
Personal Life
Trey Parker was married twice. He was first married to Emma Sugiyama in 2006, then the marriage ended in divorce in 2008. His second marriage is with Boogie Tillmon in 2014, who also ended in divorce in 2019 due to irreconcilable differences in their relationship.
He has a daughter named Betty Boogie Parker in 2013, and a stepson from Boogie Tillmon. Trey is currently residing in Los Angeles California. He has several properties in different areas and states like Colorado, Steamboat Springs, Hawaii, Kauai, Washington, Seattle, and Midtown Manhattan NYC. 
Trey Parker Early Career
Trey's career beginnings are with Stone, Hardin, and McHugh when they started the Avenging Conscience production company. He then applied what he learned about the cutout paper technique in their first company production named Jesus vs. Frosty in 1992. The movie animation was about portraying religious figures against Frosty the Snowman. 
The four of them had ventured out to a theatrical and musical film and had created the Alfred Packer: The Musical, the team submitted their creation to the Sundance Film Festival, unfortunately, they did not receive any response from the organization.
The film was mentioned in a segment of MTV and they took the opportunity to establish industry connections in the festival. The movie was sold to Troma Entertainment and was retitled, Cannibal! The Musical. This film became the highlight of Trey and Stone's early career.  
Rising to Stardom
Following their career in musical theatre, Trey and Stone continued to collaborate with each other in making films. The two worked hard in creating the film The Spirit of Christmas and Orgazmo in 1995-1997.
This is one of their films that caught the attention of the public and became a trending video. They want to continue creating short films and decided to transcend it into a television series. This is when they created South Park.
The film television series premiered and became successful in 1997 to 1998. It caught the eye from notable TV media platforms like MTV and Comedy Central. 
It's a success after success experience for Trey and Stone, and this has gained them a lot of production and movie opportunities. Following their success are the TV series and movies like That's my Bush in 2000 – 2001, Team America in 2002 – 2004, and The Book of Mormon. 
Trey Parker Awards and Nominations
Trey Parker has earned many and various awards over the span of his career. He has both shared in receiving nominations and winning awards. 
He has earned and won awards in CableACE Awards for Animated Programming Special or Series in 1997, Florida Film Festival for Best Short in 1997, Los Angeles Film Critics Association Awards for Best Music & Best Animation in 1999 and 1997, Santa Monica Film Festival winner in 2003, NAVGTR Awards for Writing in a Comedy & Performance in a Comedy, Supporting in 2015, Grammy Awards for Best Musical Theatre Album in 2012, Chicago Film Critics Association Awards for Best Original Score in 2000, Annie Awards in 2013 for his South Park production, and Primetime Emmy Awards for Outstanding Animated Program in years 2005, 2007, 2008, 2009 and 2013.
He has also received nominations in US Academy Awards, Primetime Emmy Awards, Annie Awards, Behind the Voice Actors Awards, Gemini Awards, Las Vegas Film Critics Society Awards, and Online Film & Television Association.
Trey Parker's Total Net Worth
Trey Parker is famous and successful for his movie creations as well as in acting, writing, producing, composing, voice acting, animations, and directing. 
He has a total net worth of $600 million.