A leader is commonly perceived as someone who knows all about a business and how to run it. But, being an effective one means a whole lot more. So, what does it take to be a leader? They say that leaders are born and that they possess the qualities naturally. This may be true to others but not to all. Leaders can also be made and they can develop skills and qualities through learning and invention.
Find out here the leadership skills and behaviors one must have to lead a business efficiently:
A Lot of Foresight
Leading and supervising a team is truly a complex task. Problems and crises occur and dealing with them should be an expertise of a leader. Therefore, foreseeing these things and being ready for it is one quality a leader must possess. Having a lot of foresight aids leaders in making the right decisions in advance and can help prevent drawbacks. As a result, the whole team can take the right path that leads to improvement, progress, and development.
A Strong Urge to Win
Leaders take in their roles because of their strong urge to be on top. They aim to exceed expectations and will usually complete tasks and goals in the most efficient manner. They are consistent and at the same time, are willing to take new and different routes to reach goals. They aim to learn and discover mistakes, which greatly helps them in possessing more knowledge.
Having 100% Commitment
Leaders are sworn to lead by example. Therefore, they need to be 100% committed to the company as a whole. While they lead, they also work hand in hand with employees so they can complete their tasks and achieve their objectives. They are there to show the people that no matter how serious the problem is, they can overcome it as long as they work together.
By doing this, leaders gain respect from employees and therefore, become trustworthy and reliable.
Being an Inspiration to Others
Leaders encourage people to keep them motivated so they can work hard. They don't only talk but they also act out. Apart from that, they inspire their teams and produce some enthusiasm so they can be more focused on reaching their goals.
For inspiration sources, leaders praise employees when they are doing a great job and acknowledge them for their efforts even during a downfall. However, when there is a drawback, leaders make strong convictions but will make decisions on a fair level.
Naturally Persistent
Leaders are naturally persistent. Even with numerous downfalls, they do not give up. Instead, they find solutions even if it is exhausting. They look at every angle, understand the problem fully, and will even come up with new methods that many people may not be comfortable of doing.
Recognizes and Accepts True Potential
Leaders may be competitive but they are not insecure and close-minded. They recognized true potential and will let these people work around the company. They surround their teams with great-minded employees and will not be intimidated if these people present ideal solutions. They hire the best people and will not have second thoughts to promote them if they are deserving.
Fully Authentic
This is not a common trait of a leader but being authentic is one of the most important qualities of a true leader. A leader should be someone who has clear intentions and should be consistent with their promises and actions. They should prove to both the company and their clients that he is 100% authentic.
Being authentic also means recognizing strengths and accepting the flaws. By learning the weaknesses, a leader can work hard to improve it so they can lead better.
Does Their Best to be Bold and Brave
Everyone has their own fears and leaders are no exception. They are indeed afraid of something but that does not stop them from being bold and brave. They are willing to do the unconventional if it means the success of the business. This is why they are misunderstood sometimes as they are not afraid to do something that is not familiar in the company.
Admitting and Understanding Setbacks
A leader is a perfectionist but that does not mean they do not commit mistakes sometimes. A good leader understands that they made errors and are willing to admit and correct them. It takes a strong person to admit they are wrong and this is why leaders should also be like this.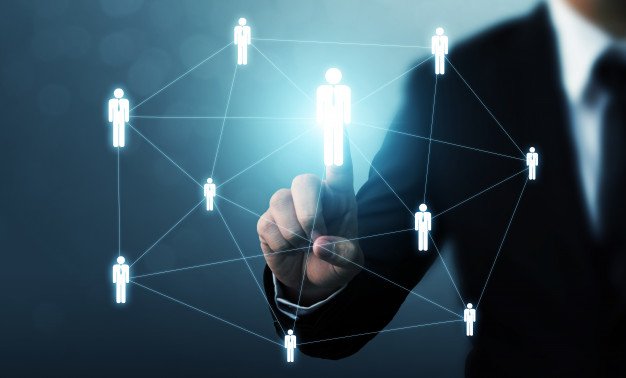 Presents a Positive Behavior at All Times
A strong leader is someone employees look up to. Therefore, it is crucial that they try their best to present a positive behavior at all times. They are not only there to lead but to guide and support the people in order to reach the company's success.
Even during problems and drawbacks, leaders will remind their team that they can solve problems when they work together. With their foresightedness, they are prepared with possible solutions and will share them with the team.
Wrapping Things Up
Leaders come in different packages and those who follow these qualities will surely make a mark in the company. Be an inspiring leader to your team – be there for them, guide, support, and lead them to success! Best of luck!