Time and time again your favorite poodle has now grown thick hair and you're deciding to help him or her groom but you still have not decided yet on what haircut or hairstyle would be the best pick. Below is a great long list of 140 trendy haircuts and hairstyles particularly for poodles you can choose from that you and your pet poodle will absolutely love.
Lion hairstyle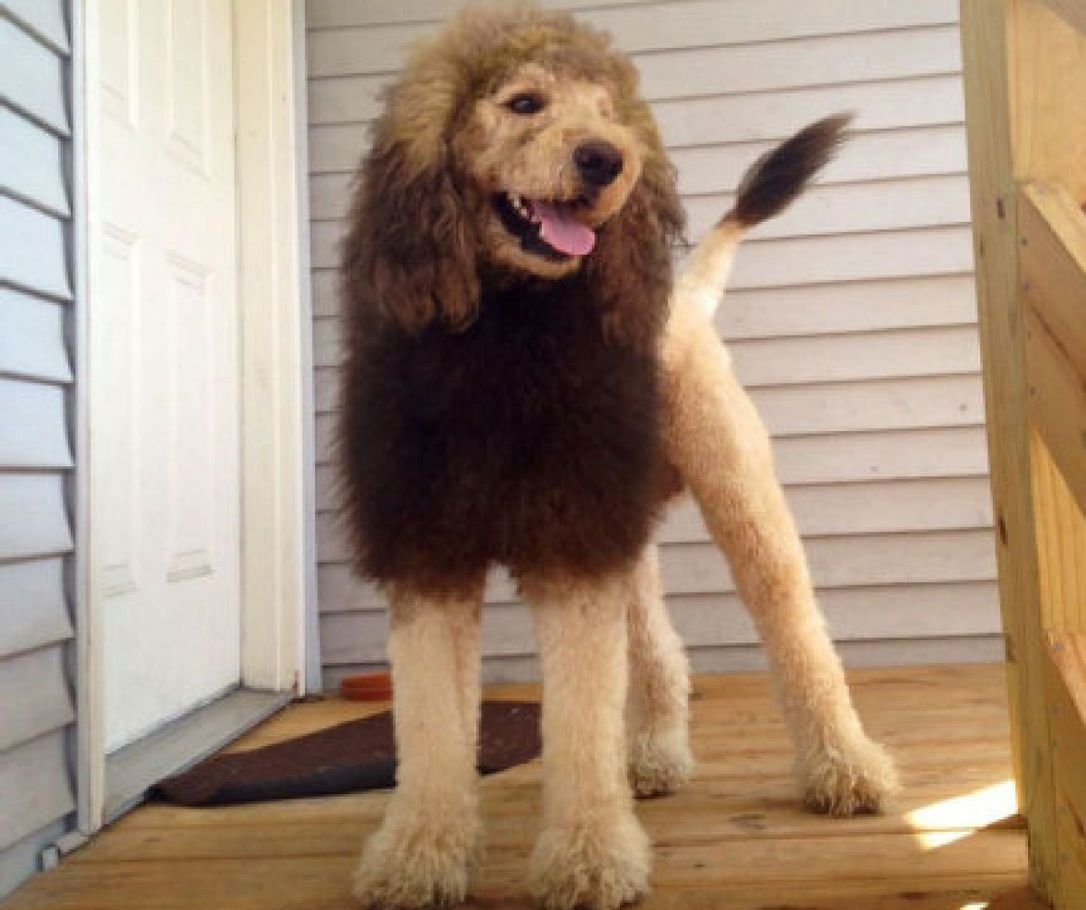 Lion hairstyle is the most widely known haircut dedicated for poodles and you should absolutely try it. This is almost exclusively dedicated for poodles because no other canines can sport this look better.
Summer hairstyle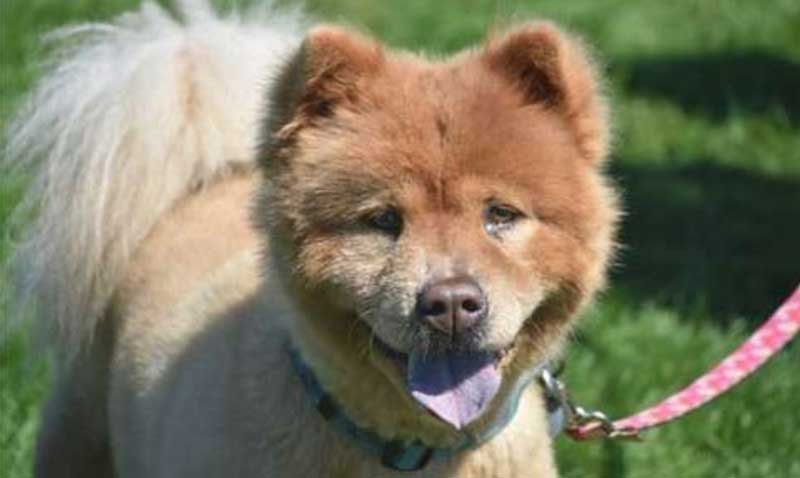 Summer hairstyle is indeed good for summer time, hence the name, but could also be good for all year round. The ears are kept longer and blended with low cut on top. The hair on the body can be kept in a medium length enough to protect your dog from hot summer days but at the same time there's like "furball" on the tail.
Plush toy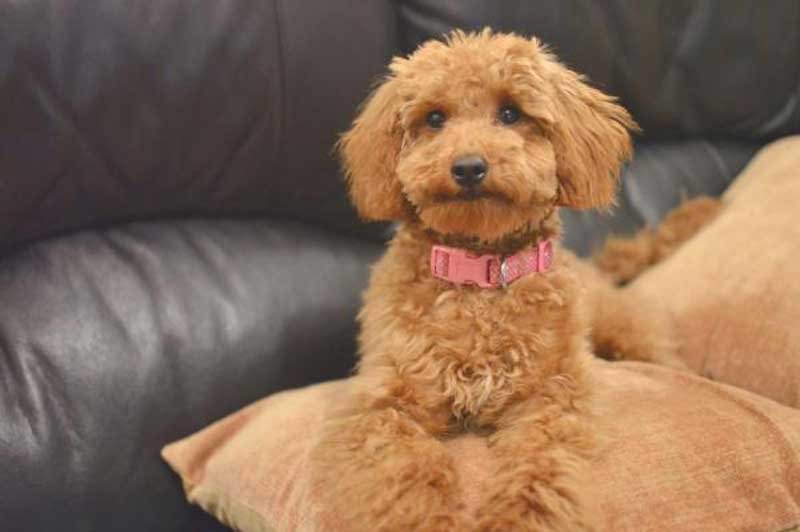 Plush toy is best for the soft fur poodles too! This mini poodle haircut is best for new pups and will keep them neat at the same time extra cute.
Short toy poodle haircuts
Highlight your poodle's curly fur by cutting it carefully short. This is one of the low maintenance poodle haircut styles. You just have to cut all of the poodle's hair short. This can be done at home or at the shop by your trusted professional groomer.
Ponytail cut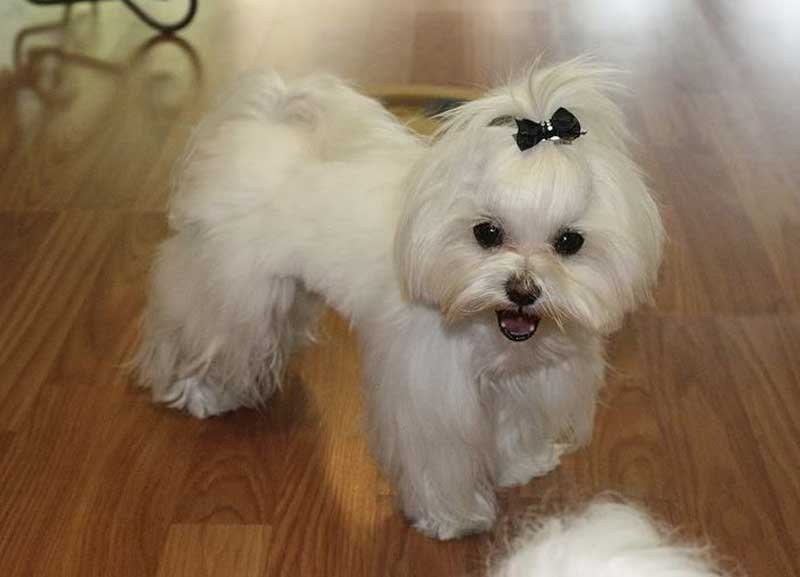 Ponytail cut that's long on both ears will make your poodle look more girly and you can even add cute hair pins too! This is one of toy poodle haircuts that's really fit for your pups.
Puppy style
The puppy style is a ready to go thing. Secure first your poodle's vision by trimming this part short enough so as to avoid distraction and leave the other part longer. This is also a low maintenance poodle haircut style because there is less brushings to be done.
Royal Tail
Royal Tail is an absolute eye catcher. Let your pet's tail grow obviously long compared to the rest of the body and for sure your poodle will steal the show. This will make your pet poodle extravagant looking.
Lion's mane
You could grow your pet's fur long enough and let the professional groomer shape it accordingly. This also would make your favorite poodle extra attractive. You can add accessories to it too!
Bob cut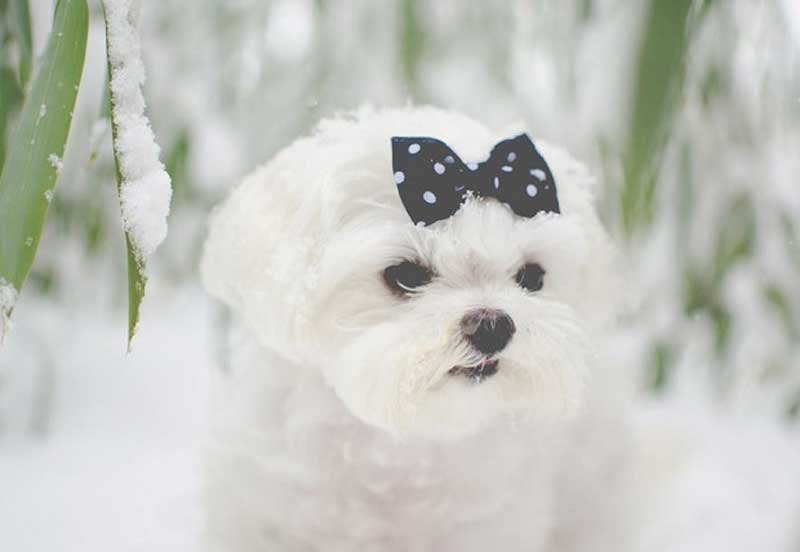 The bob cut is long from the top of the head and perfectly blended with ears. This will highlight the long soft fur on the ears while keeping the hair on the rest of the body at medium length for later brushing moments.
Classic cut
Classic cut is another ready to go hairstyle, nothing extra though but a tidy looking poodle. Maintain all fur at the same length maybe an inch or two inches long. Who doesn't love a neat looking pet?
This will transform a poodle with long hair that's messy to a good looking poodle. Brace yourself after the grooming procedure is done you will see your pet poodle very charming like a true prince.
Winter ready
For the winter, make sure to leave the fur long enough that it could keep your dog warm, just enough that it is not distracting the poodle's vision.
Teddy poodle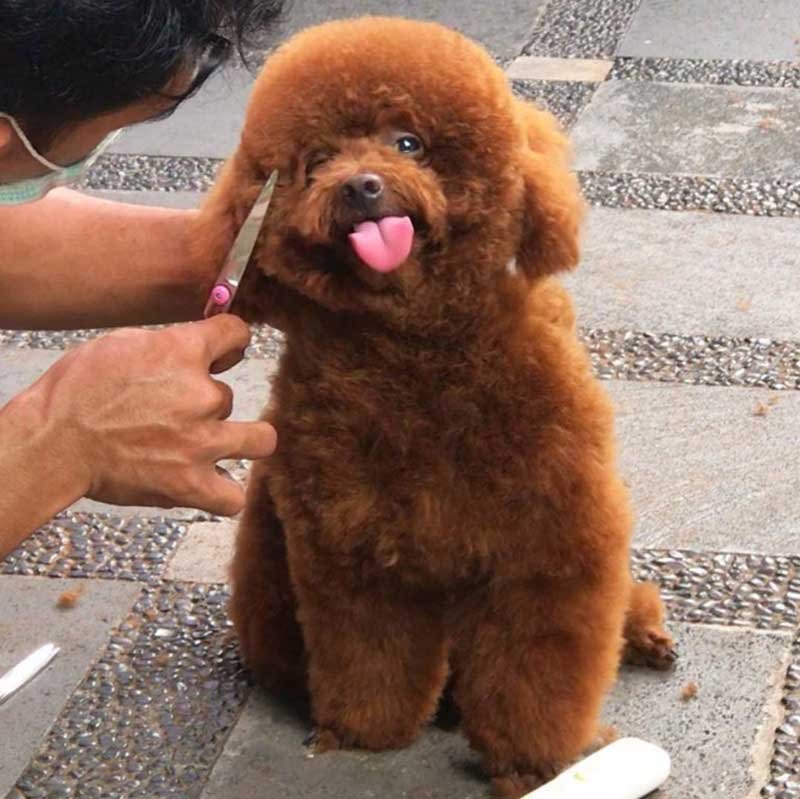 Teddy poodle haircut style is great for summer, trim all hair shorter except the fur on the legs, leave it an inch long to make it look fuller.
Corded coat
Corded coat is more of a Rastafarian inspired hairstyle which could make your poodle look trendy, but proceed with precaution as this can be annoying to your pet.
Short and long hair combo
Short and long hair combo will make your poodle shine above others. With this haircut the short body hair is paired with long hair on the tail and legs.
Half and half
Half and half is another eye catcher especially during dog shows but you should consider whether winter is fast approaching. This haircut will definitely make your pet the winner in a dog show.
Curly full hair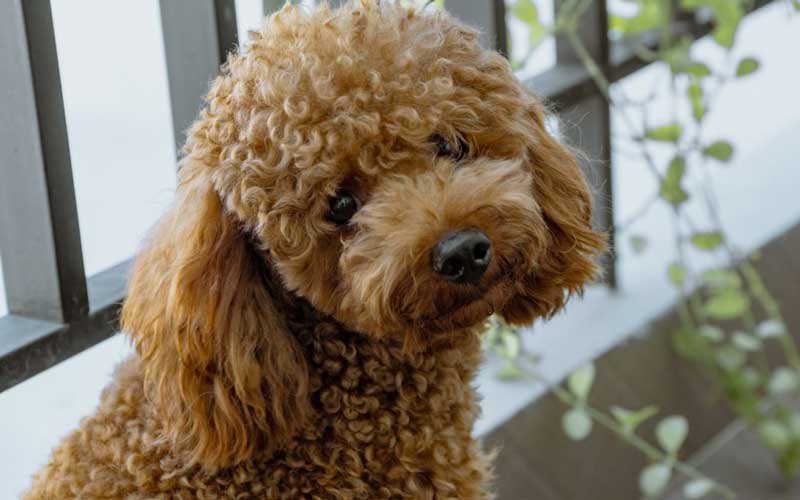 Curly full hair will make your pet poodle a superb rock star. The curl is kept longer on ears with medium bangs and short curls for the rest of the body.
Cute face with a bow
With this haircut there is an instant cuteness overload, the facial hair is trimmed shorter than the ears, while keeping the body hair on low cut also. All pets are cute in their very own ways but you can always make them extra cute with adding accessories like colorful bows, stylish dog tags and fashionable dog coats.
Highlight the ears
I know keeping long fluffy ears will really make your pet poodle attractive. How much more if you add accessories to it! The body hair is cut low enough for manageable brushing duties.
Ear, legs, and tail combo
Now this is another poodle cut hairstyle you should certainly consider when going to a professional groomer appointment. Your poodle will have short body hair except the ears, legs and tail that are kept long, full and neat.
Full afro poodle haircut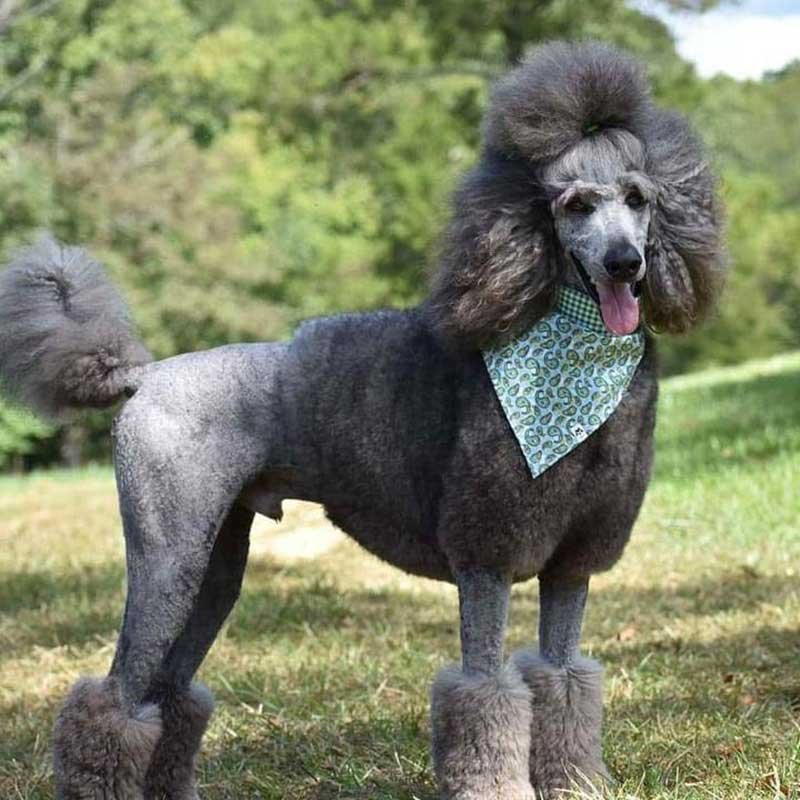 With this poodle haircut style, the body fur is trimmed short compared to the ears, which is kept longer but properly managed. This look will give an impression that your poodle is a "fashionista" with accessories and blown out fluffy hair on the ears.
Fit for dress up
When you just got yourself a new puppy poodle, you certainly want to try to dress up with your favorite pet. This poodle short haircut plus a mix and match of your newly bought dozen of tiny coats, a bunch of dog tags or a bagful of hair accessories will for sure make your pet an adorable darling.
A real lady
This  Hairstyle has an elegant look with a little wild side. It's perfect for your furry wild and sassy furry baby so hop on your car and drive to the nearest Pet Pampering Shop.
Here are other relevant poodle haircut/hairstyles pictures you may also want to try out.
These are all amazing haircut styles you must definitely try on for your sweet poodle. These poodle haircut styles will give your pet a brand new fresh look once again. So take your pet out to your professional hairstylist.