Many students cannot image a life without their smart phones as they are becoming one of the most important accessories especially for online learning and entertainment.
As a student you can turn your interests, hobbies, and passions into money while you would not even have to get out of bed!
The following ways can be managed with a smartphone by using features like the camera for photography and video graphy, different smart phone apps like social media and YouTube, the phone's web browser, your email accounts via your phone – you name it.
This is the beauty of the digital age we live in. Some tasks mentioned here may require a notebook or computer but can be managed with a smartphone after the initial production or set up phase.
4 lucrative Ways to make Money online from your Smartphone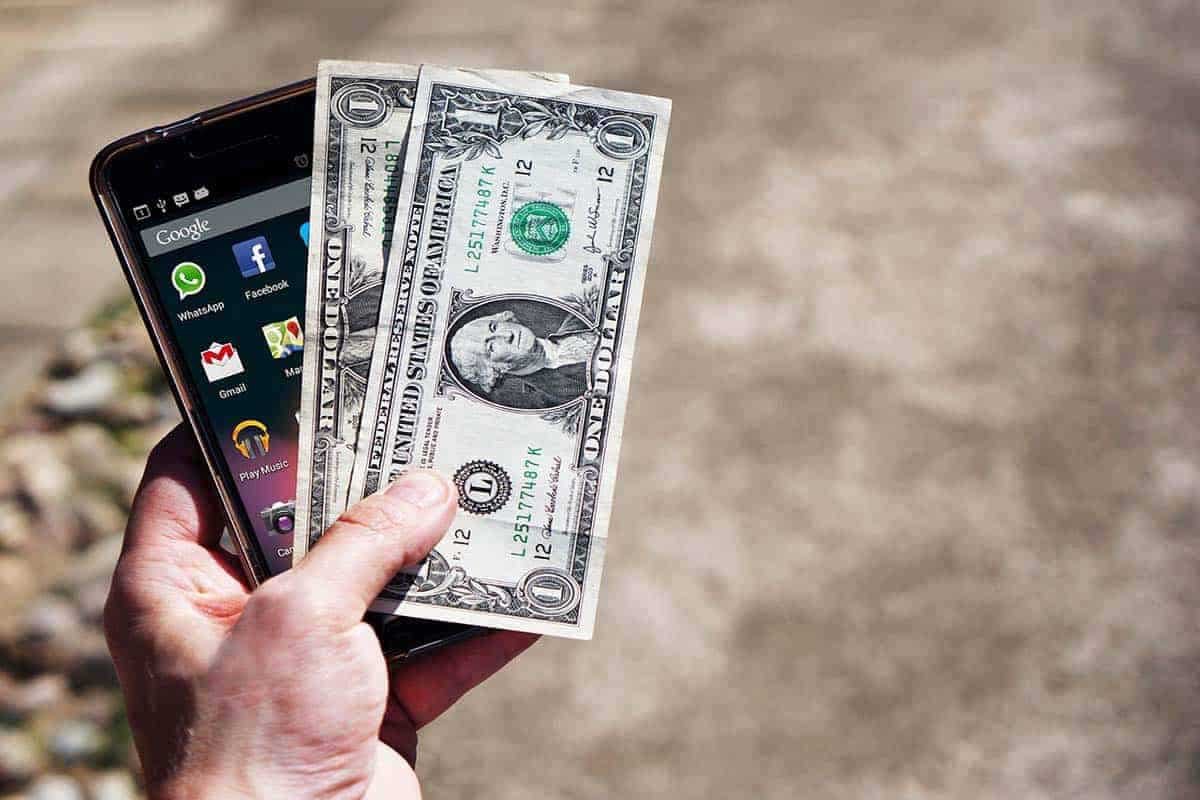 1.     Online Courses
Manuela Willbold at digital marketing training platform SeekaHost University has published her first online course about SEO-friendly content writing on the popular online learning platform Udemy. On various eLearning platforms you can share your expertise in any subject or field. The platforms help you set the price for your courses, often starting from $9.99, but you only receive a share of 50% for every sale on Udemy and other platforms also set different fees so read the fine print. The more popular your course becomes, the more you can charge.
It's fairly easy to do as you set up your instructor profile and are guided through setting up your course with various tutorials and guides. Simply record and upload your video tutorials and your curriculum, plus any additional learning materials, but read the guidelines before starting with recording your course as you need to fulfil certain technical requirements to get your courses published.
And to make your video tutorials stand out also perhaps on your YouTube channel, it's advisable to hire a video editor or use video editing tools. You can find more information about videography on the ClickDo Blog.
Once your course is up, you should market it through social media marketing which you can learn at the SeekaHost University. Ask your students to review it, so that you're more likely to get more students in the future.
Setting up a website or blog where you also share your expertise and advertise your courses, like SEO guru Fernando Raymond, will help to establish yourself as an expert in your subject matter. Carve out a niche for yourself as the e-learning marketplace is becoming very competitive. You can find more information on how to build an outstanding personal website in the extensive Build a Website from Scratch SeekaHost Guide.
2. Video Gaming
For gaming fanatics there are many ways to cash in and we all know that nerdy students love online games like Minecraft and Fortnite. To earn from gaming, you need to purchase a game server where ideally, you'd construct an incredible world and build a dedicated community by inviting players through advertisements. Beginners can buy cheap server hosting for Minecraft gamers in the UK starting from just $2 per month by heading to https://www.seekahost.co/. Then you can get started with
Earning by streaming your gaming experience on YouTube: Establish a YouTube channel and add a variety of content related to your gaming like expert tips, behind the scenes, etc. With thousands of channel subscribers you can earn a decent income through the YouTube monetization scheme.
Charging players for using your game server: Based on the demand and popularity of your game server, you can charge a one-off fee or membership fee for an awesome world with great visual impact, expansions, mods and more. You could offer different packages depending on the play duration, features etc.
Creating a "task-based" virtual currency program for players: In your own Minecraft server you can charge players with a virtual currency to play games. You can allocate a specific amount of virtual currency based on the tasks they complete. You could connect those tasks to your business affiliates and advertisers, encouraging players to download their application, watching their latest ad, liking their social media page, subscribing to their email list or participating in a market survey.
There are more advanced ways to earn with Minecraft game servers and you can find out more about them in this SeekaHost Make Money with Minecraft Guide.
3. Blogging
Setting up your own domain and blog, perhaps with your brand name or even personal name, is a great trend amongst students and can pay handsomely once it gets a good amount of web traffic. You can share your passion with the world and get paid when others visit your blog. How? Write engaging, relatable blogs through the WordPress app on your phone and upload relevant images or videos along with your words.
Learning some professional SEO and Blogging skills to get your blog ranked high on search engines will help many more people find and go through your website. With the best managed WordPress hosting by SeekaHost and the expert SeekaHost University digital marketing online SEO and blogging courses you can get your website to the top. Monetize your blog in several ways such as affiliate marketing, selling ad space, eBooks, and many more avenues.
4. Domaining
Students may only think of selling material goods and servicesonline. However, we live in a virtual world where you can buy and sell virtual goods like domains or websites. Many young people have a basic understanding of how domains, web hosting and websites work, but you can learn more about the business of domaining in the SeekaHost Expired Domains Buying Guide.
Learn how to find expired domains and trade them. It works a bit like stock trading where you speculate about the value of a domain and whether it will be in high demand and someone will pay big bucks for it. As a student you must be at least 18 years old to get started with domaining and you have the following two options:
Option 1: Investing in new or expired domains with a website. This is similar to investing in real estate as there's an equally high demand for solid online properties. This requires you to build powerful websites using strong domains so you can sell or rent the websites for SEO services providers or business owners who want to rank their websites high on search engines and generate leads. However, domains may also lose their value if they lose their backlinks and authority. Find out more in the SeekaHost Invest in Expired Domains Guide.
Option 2: You can just buy and sell the domain without a website. For this, you will have to research which domain names may be valuable and desired. There really is no limit to the types, names or addresses to look at like .net or .com addresses that have been registered. You can find instances where someone registered .co, .org, or some other URL and you'll just have to find the combination that hasn't been snapped up yet, which you can easily do in the SeekaHost domain search bar on the home page. Check out the Flippa platform where you can buy and sell domains, websites, apps and much more. They provide a valuation tool and a broker you can use to support you.
Learning more about domaining can be very rewarding and building a domaining business is covered in more detail in the Make Money Online Kindle Book by ClickDo and SeekaHost experts.
Earn Money online with your Phone around the Clock
As a student you should mainly focus on your degree of course. But many pay high tuition fees and rely on additional income to cover their university or training cost. The money generating ways covered here should offer ideas to start earning a side income while you are still preparing for your future career.
Use the time you have while studying to build an online presence or portfolio that will deliver a passive income, so you won't have to worry about paying off those student loans. There are many successful young digital entrepreneurs, and the world wide web has so many work opportunities to offer that you shouldn't neglect.