Whether it is a business deal meeting or a get-to-gather, your ride is the essential part that defines your personality type, marks your first impression, and progresses your deal. Dubai is one of the industrial arena hubs being one of the busiest cities and holds high potential for both enticing tourism and advancing business deals.
Hence, it has intense opportunities for all kinds of visits requiring great rides to convey to places. Apart from being the busiest city, Dubai offers many perks of renting a vehicle apart from luxury and convenience. The benefits range widely from saving your pockets to providing you the best ways to travel the city and explore it all.
Even the UAE locals agree that renting a car in Dubai for tourist seems the best mode of commute; sometimes, they also opt for the same besides having excellent public transport in the city. In order to have smooth car renting experience in Dubai below are a few things to know before renting a car in Dubai.
Choose a reliable car rental company.
The reputation of the car rental company you opt for getting the rental car is crucial. It plays a credential role in assisting you to judge the car's quality and cleanliness that you may receive after booking. The most efficient way to find a reliable and cheapest option available in the market is to get a more in-depth insight into all the available options.
Most car rentals have a hatchback option available with them, Kia Picanto for rent being one of the market's cheapest options. For more options and clarity, visit their car rental websites, check if they have a google business page, and read previous customers' reviews. It helps to understand what to expect from the company regarding services and car cleanliness, and driver friendliness.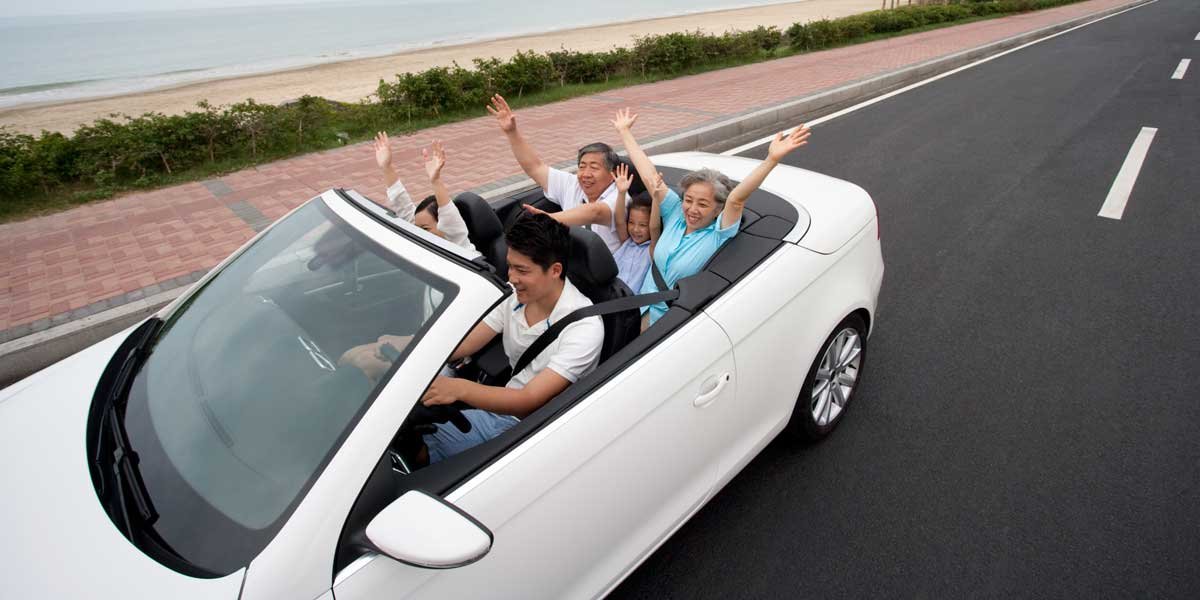 Driving License Restrictions
As straightforward as the process is for renting a car in Dubai, you must possess a UAE driver's license. Some others accepted include the USA driver's permit, the Canadian driving license, the UK driving license, the EU driving license, and more. These countries are usually termed as the exempted countries for driving license.
If you belong to one of these, you can consider the possibility of converting this permit easily to a UAE driving license without having to undertake the training. In this case, you only need your driving license from the exempted country and certain documents like ID, eye test results, medical certification by DHA for age over 65, a letter from your embassy, and you are done. However, this possibility must be considered if you are a frequent visitor to the city.
There is not much hassle even if you possess a driving license from any other country, you require to get your international driving permit ready, and it will be sorted for you.
Documents for renting a car in Dubai.
In addition to your requirements, you may also have to carry certain essential documents to rent a car in Dubai, especially if you are a tourist. Here are the list documents you may need to carry with you.
Passport Copy
International Driving License
Tourist Visa or Entry Stamp
Emirates ID for UAE Resident
Security Deposits to be made
As per the rental company's policy, a refundable security deposit of 700 -1000AED is charged on your card, which is only utilized in the loss or damage of the vehicle or accessories during the car rental agreement. In case there are no claims, the amount shall be refunded to your account in 21 days from the date of off hire.
In terms of making a payment, it is also a simple process. Most organizations accept deposits by credit cards and cash, but they don't accept cheques. However, if you do not wish to use your credit cards, the most straightforward process is to set a wire transfer for your cash deposit refund.
Traffic Rules and Fines
Across UAE, strict enforcement of the road rules implements a scheme of penalties and black points. This system applies to all, whether you carry a UAE license or a foreign international license. These black points are accredited to a driver's license when they infringe on particular traffic laws. Accommodating a total of 24 black points ends you with submitting your permit being suspended or being forbidden from driving any transportations for a year based on the rule you break.
General fines include AED 3,000 along with confiscation for 60 days for speed limit crossing over 80 km. The penalties vary from AED 300 to AED 3,000 for the same depending on the speed limit and using a phone while driving indulges you in fine AED 800, Driving without a seatbelt AED 400 on black points. Also, up to AED 2000 is charged for operating a noisy vehicle, so you should strictly check the car you rent before you accept it.
Salik (Toll charges)
UAE cities, including Dubai custom tolls practicing a series of computerized gates. Each time you cross a toll, there will be an AED 4 charge on you, imposed using the Salik tag connected to your windscreen. These are held care of by the rental company, which assigns collateral on your credit card. The cumulative aggregate of tolls will be added, with the excess being refunded on the car's return.
It's not that a city like Dubai will be difficult to traverse without a car and lacks public transportation; the city's vibe can be enjoyed in your vehicle, which works as per your convenience and can be enjoyed with the rental cars. In case you are a locale and wish to opt for a car ride for shopping driven by you, renting a vehicle becomes one of the best options. Enjoy your next Dubai trip or your next halt at the mall or Burj Khalifa, try renting a car in Dubai, and drive either on your own or let the driver sail you through a comfortable journey on the busiest of your days.