A photo speaks up more than a thousand words. It tells us a story about a moment in our lives captured in vivid pictures of what has happened in the past. We remember our forefathers through photographs and reminisce about the subtle memories we had. 
A picture denotes the moment of our life where we look back into celebrations and occasions that are significant to us. Maybe a birthday, a wedding, an anniversary, or even the passing of a loved one, we use pictures to commemorate such memories. 
Long before, the only way to capture a glimpse of the past is through painting. With the use of a pencil, oil, watercolor, and a canvass, an artist draws a picture of something worth remembering. 
People used to sit or stand still for hours to complete a portrait of one's self. You will need to find a good painter to make sure that your picture will be perfectly portrayed.
With the constant development of civilization and technological advancement, we can create something that will save time and effort to capture a portrait of ourselves, the camera. 
However, albeit the fact that a camera can capture instantly a portrait of yourself, you still need to look good and presentable depending upon the kind of picture you want to portray. Some of us use makeup and costumes to look good before taking a picture. 
To cut down this burden, the advancement of technology has given a way to make ourselves look like something without the hassle of putting makeup and costumes on. Hence, the development of instant camera filters. With the use of a smartphone, one can easily choose a filter that will suit your taste.
What is Snapchat? 
Snapchat is a multimedia messaging application that lets you edit your picture with captions and filters. It lets you share memories in a fast and easy way. Just open your camera then you will see Snapchat right next to it.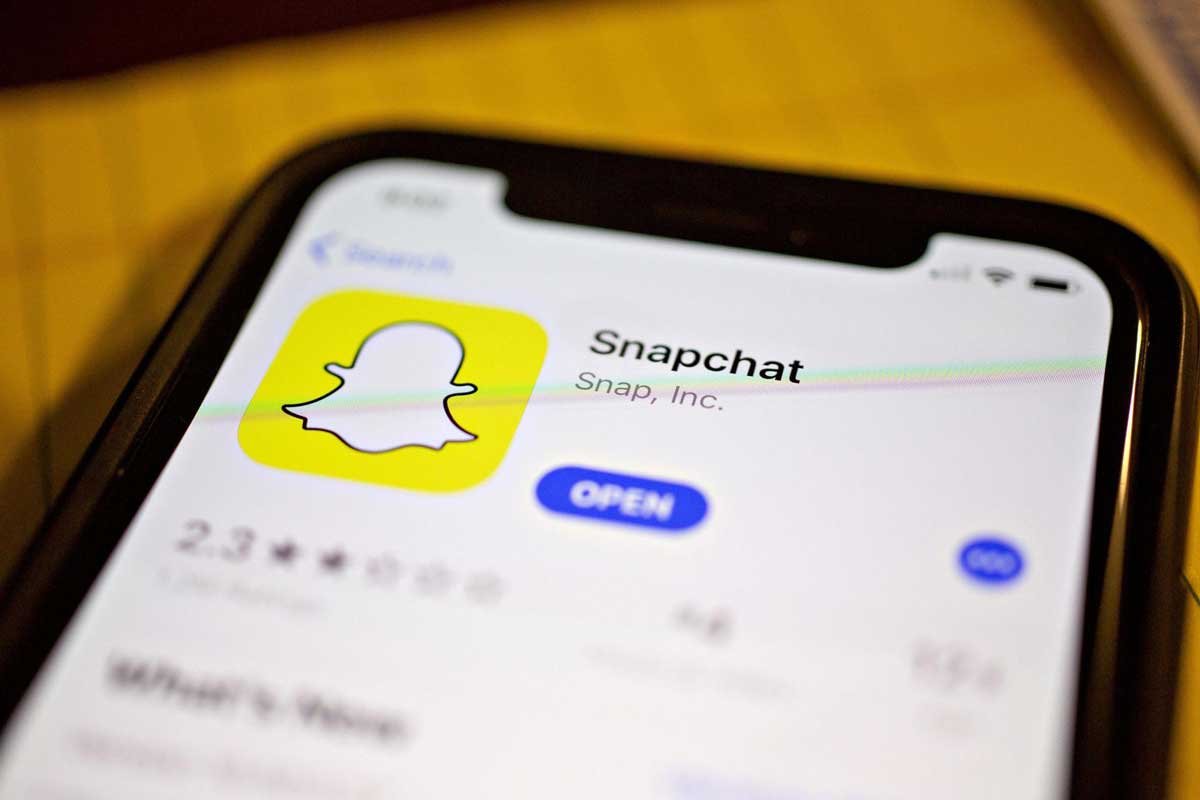 Tap on to get a photo or hold to send a video clip. Check every day for new filters and Bitmoji to edit your snaps and express your style. You may try creating your design or use any available filters in the community. 
You can use Snapchat to share your memories with your family and loved ones.
Other Applications like Snapchat
Instagram
A social media network that is used to share photos and videos online. Exclusively made for iOS devices back in 2010, Instagram has been used by thousands of people and later made available for all devices, making it one of the top leading face filter applications. 
Owned by Facebook, Instagram lets you express yourself and connect with your friends and loved ones. You can add photos and videos to your Insta Story and share it with your friends with different designs for 24 hours. 
Use Instagram's photo editor and make designs that define your style. Connect with your friends and start fun conversations on their feed and stories.
Design your picture with various filters and add stickers and captions to your photo and videos.  You can swap your face with celebrities and share it with your friends. You can add up funny stickers and hilarious face designs to your picture and post it online.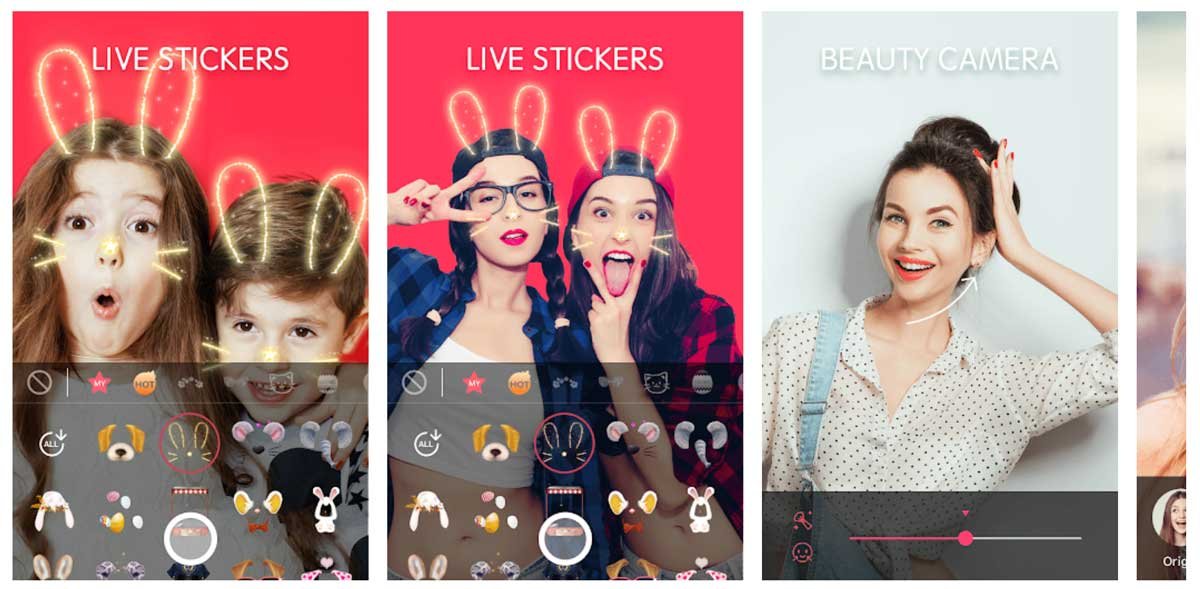 Capture your moment and make fun of it, Face Camera has it all. You can take a picture and add stickers like animals, food, and cartoon characters to make it extra unique. Try to add their fashionable beard designs and make yourself like Merlin. 
You can also try their smart retouch which automatically makes your portrait to HD or manually fix and smoothen your face to get rid of freckles and pimples. You can also put a piercing on your nose to get that punky look. 
Try a variety of hairstyles and whiten your teeth to make you look more stunning. Have fun by trying out their distorting feature and make yourself look old, ugly, fat, or thin. 
Experience a journey with excitement together with Face Camera and explore tons of filter effects. Download and share your pictures now. 
Ever wanted to try photo filters that's best for this coming Yuletide season? Try YouCam Fun's holiday fun filters. Edit your photos with Santa Claus, reindeers, or Snowman and share it with your friends.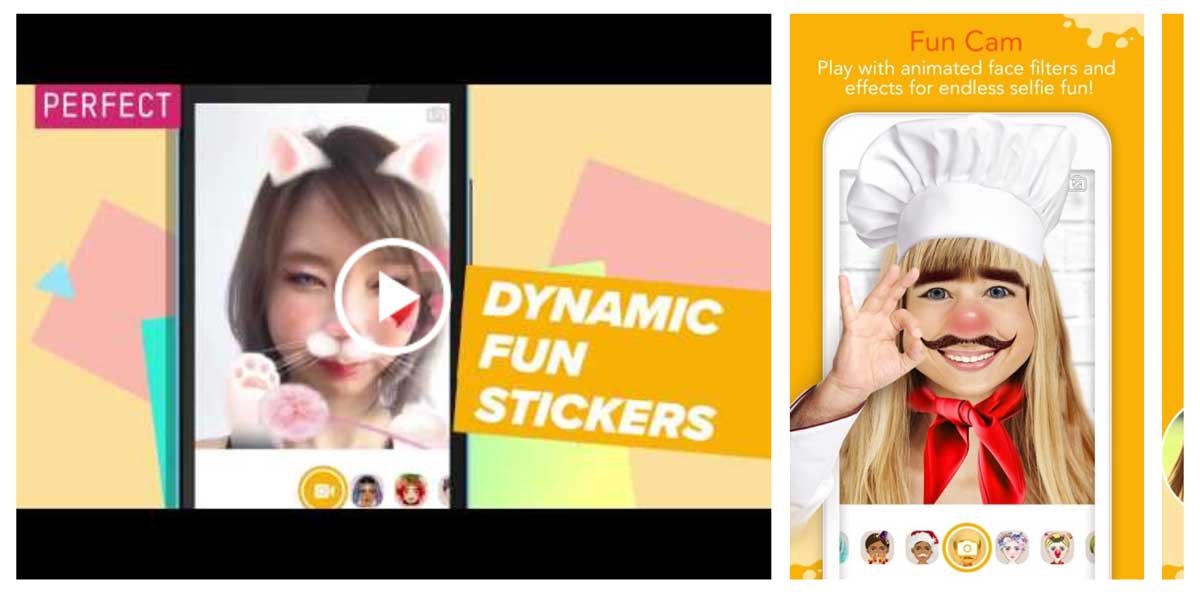 Featuring their Festive Holiday Fun Filters, make yourself like Rudolph the red-nosed reindeer and design your background with a winter wonderland theme inside a snow globe. 
Discover fun filters that you've never seen before. Make fun of your selfie videos just in seconds and use real time filters of animated motion stickers. 
Try out YouCam Fun's AR (Augmented Reality) and transform yourself into your favorite Disney princess. And if it's your birthday, make fun with their cake-in-the-face effect with a birthday cake on the AR effect. 
Make your designs and share your photos online with your friends. 
With the use of dynamic stickers, LemoCam gives you the option of making your pictures more appealing. With its real-time sticker movements, it will create super fun effects.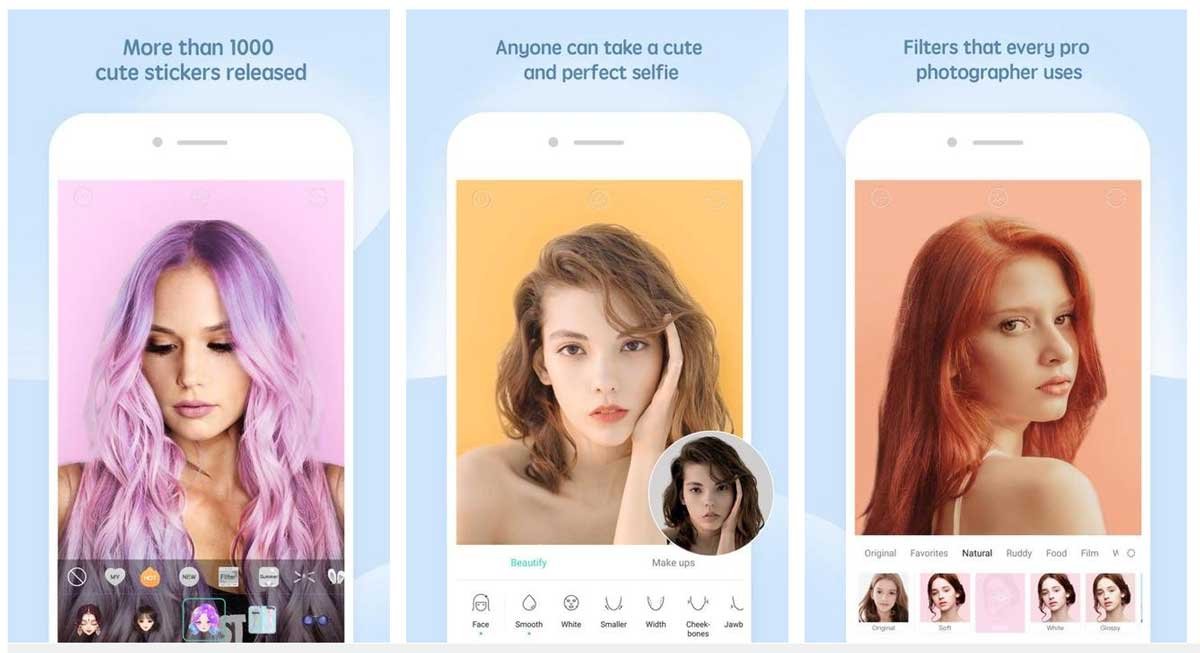 Supported by Android, Windows, and iOS, you can make use of this anytime and anywhere. 
If you are looking for an app that features trending stickers, templates, and retouch features, B612 is for you. 
Claimed as the best All-in-One app, B612 allows you to edit your photos and make them look like Korean celebrities and other trendy photo effects. 
You can also adjust the aspect ratio of your videos and upload them with your desired fit. After making adjustments, you are now ready to share your photos and videos with your friends. 
These are just some of the many face filter applications like Snapchat. If you wish to look for more, check this full list that we have prepared for you:
Instagram
Face Camera
YouCam Fun
LemoCam
B612
LIKE
Imgur
Cluster
Snapseed
LINE
VK
Wickr Me
Snow
Clipchat
MSQRD
Messenger day
Slingshot
Yovo
We are now capable of making adjustments to our pictures and videos at hand. Just by simply using applications, you can make a photo look more vivid and clear to express what you want. Share your photos and videos now and have fun while developing your editing skills.