Since the invention of moving images over a radio system by rotating mechanically perforated disks back in the late 19th and early 20th century, the television has been part of our lives that kept us updated about current events and propaganda.
By using microwave signals or wired transmission, digital images are now aired via satellite which gives us leisure and fun.
Together with technological advancement, one can now easily watch their favorite TV program or be updated about the latest news and be informed with advertisements.
Nonetheless, the development of television has gone through a series of tests from having a heavy, behemoth set until the creation of a flat, widescreen version.
Nowadays, the invention of Smart TVs has paved the way for an exciting, fun, and accessible means of entertainment. Just by using an internet connection and your remote control, you can now browse your favorite TV shows and series online at your own convenience.
You can even download applications that you usually see on smartphones and other gadgets that were made available on your Smart TV.
Here is a list of some of the best applications that one should have for their Samsung Smart TV and be updated on news and current affairs.
Owned by ViacomCBS and co-founded by Ilya Pozin, Tom Ryan, and Nick Grouf in 2013, this American internet television service is a free video demand (AVOD) service that enables programming content using digital linear channels that mimic traditional broadcast programming.
With video advertisements as the primary source of revenue, this internet television service is very similar to that of a conventional TV.
With about 170 content partners, Pluto TV is able to broadcast more than 250 channels with 100,000 hours of programming. And as of March 2020, its subscribers has reached a whopping 20 million monthly average active users.
With 13 primary channel tiers, Pluto TV will give you the experience of watching movies in different genres and will keep you updated with featured channels and the latest movies.
You can also browse trending videos worldwide and keep posted with the latest updates in sports and music. 
Although available primarily only in America, you can also download Pluto TV in the United Kingdom, Europe, Austria, Australia, and soon in Brazil and Spain.
If you live in Canada, you can also download Pluto TV but only with limited channels and programs due to the program rights imposed by domestic broadcasters.
An American subscription streaming service owned by WarnerMedia and Home Box Office, Inc., HBO Now allows its subscribers to access HBO's library of movies and programs on PCs, smartphones, tablets, and now, on smart TVs.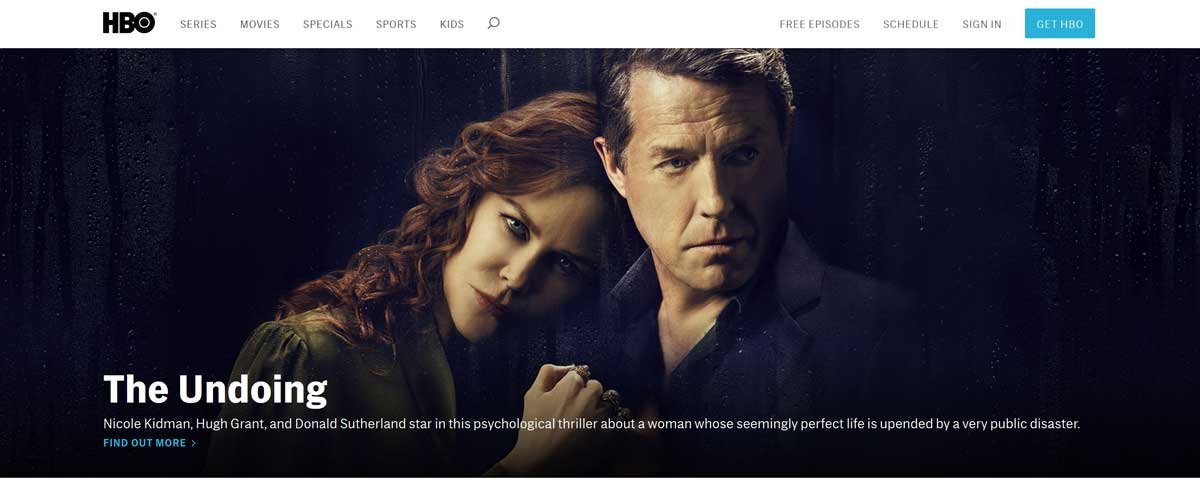 Without the hassle of obtaining a subscription, HBO Now offers the least requirements for air-viewing their programs.
With more than 5 million subscribers as of February 2018, HBO Now will give you access to their top-rated series and films that were not made available since 2016 such as The Larry Sanders Show and Arliss.
However, HBO Now is only available in the United States and other areas that fall under US territories. Because of regional rights restrictions and its terms of use, HBO now is only limited to broadcast in the United States and strictly prohibits its service to be used outside the country.
Made popular on smartphones and PCs, YouTube is now also available on your Samsung Smart TV. It's a built-in application that requires only an internet connection.
The same as its smartphone version, this application will allow you to stream your favorite YouTube channels and trending videos around the globe.
You can see the latest updates on news and music as well as sports using your Smart TV's YouTube app. Just type on the items you want to search for and watch it on your TV. 
As a primary music player, Spotify is now available on your Samsung Smart TV. Imagine yourself having a party or gathering in your house and you need something to entertain your guests.

With Spotify on your Smart TV, you can now play the best tracks that will suit the mood of your visitors and allow good conversation instead of being held on TV programs. 
Choose from various genres that range from pop, soul music, classic hits, EDM, or disco, and be entertained. You can also choose to listen to popular podcasts and playlists.
With a variety of thousands of shows and movies, Hulu allows you to stream your favorite TV shows and series with just $5.99/month.
Owned and controlled by The Walt Disney Company, Hulu will also give you access to HBO Max, SHOWTIME, CINEMAX, and STARZ as available add-ons.
With more than 17 million subscribers as of January 2018, Hulu has improved their video quality content to 4k with 5.1 surround sound on select devices which made it more enticing.
With the popular satirical cartoon series, South Park, Hulu has signed an exclusive three-year deal which circulated rumors of having the popular TV show production stopped.
Although Hulu is available only in The United States, its plan for an international franchise to the United Kingdom and Japan last July 2010 is now in progress.
A top-leading media service provider and production company worldwide, Netflix allows you to stream trending movies online on your Samsung Smart TV.
With different genres that range from action, sci-fi, comedy, thriller, and even Kdrama, Netflix will give you the freedom to watch your desired movie or TV show without interruptions online.
With monthly plans that vary from $8.99, $12.99, to $15.99, you can choose to subscribe depending upon the number of simultaneous streams. You can also choose to download the movies you want and watch them offline. 
However, due to strict terms and conditions, you cannot stream Netflix from one device to another, meaning one can only view Netflix movies using the registered device and not with third-party applications that allow mirror sharing of devices. 
Owned and developed by Amazon Inc., Amazon Prime Video (formerly Amazon Prime Instant Video), is an American internet video on demand launched on September 7, 2006.
Made available on Samsung Smart TV, you can now easily browse through your favorite Amazon channels at home and select from a variety of shows and series with different genres. 
Amazon Prime Video is available almost worldwide except for Mainland China, Cuba, Iran, North Korea, and Syria. With a monthly promotional price of $2.99 for the first six months and $5.99 per month thereafter, Amazon Prime Video has won as Broadcaster of the Year in 2017 in Diversity in Media Awards.
Founded by Amazon Inc. on September 25, 2007, Amazon Prime Music (previously Amazon Mp3) is Amazon's music platform that is best known as the pioneer music store to sell music without Digital Rights Management (DRM).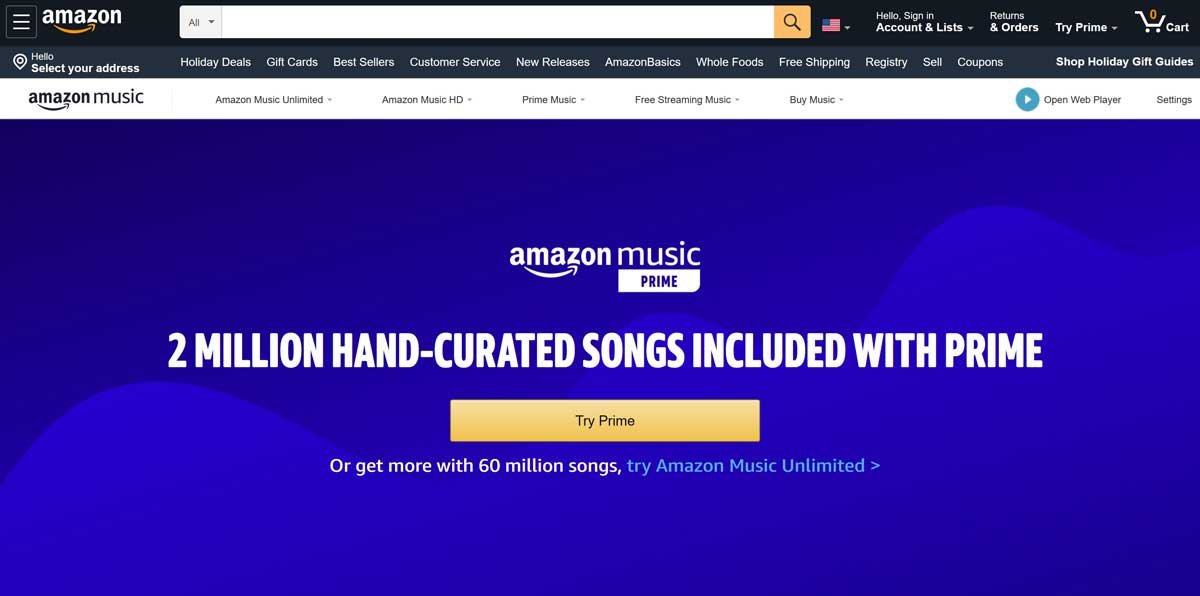 With constant development, Amazon Prime Music has launched HD music with its Amazon Music HD with more than 50 million songs. And because of this, Amazon Prime Music has now more than 55 million listeners worldwide.
A popular ad-supported streaming video founded in July 2010 by Screen Media Ventures, Popcornflix allows you to stream independent feature films on your Samsung Smart TV. With a collection of more than 1,500 movies in different genres, you can now enjoy watching your favorite films and webisodes. 

You can also make customizable GIFs from movie scenes which makes it more interesting. Because of its free streaming service, Popcornflix has dominated the realm of online video streaming services.
If you wish to experience having a concert at home, Karaoke TV is just for you. Made available for Samsung Smart TV, you can use this application to experience a live concert with a full list of your favorite songs. 
Just plug in your mic, and you are good to go.
Other apps
These are just a few of the full list of applications that you can enjoy using your Samsung Smart TV. All-in-all, you can now enjoy listening to your favorite songs and watch your favorite TV shows and movies online.
By downloading or using pre-installed apps, you can now experience a level of entertainment unlike before. Just browse the internet using your Samsung Smart TV and download applications that will suit your taste and have fun.