Charlie Sheen is an American actor, producer, and director who starred and directed numerous blockbuster hit movies and top-rating TV series.
Personal Details
Stage Name: Charlie Sheen
Real Name: Carlos Irwin Estevez
Occupation: Actor, Film Producer, Screenwriter, Voice Actor, Television Producer, Television Director, Film Director
Gender: Male
Birthday: September 3, 1965
Place of Origin: 
Age: 55 years old
Height: 5 feet 10 inches
Nationality: American
Total Net Worth: $10 million
About
Charlie Sheen or Carlos Irwin Estevez in real life was born on September 3, 1965. Born and raised in New York. Charlie is the son of actor Martin Sheen. Charlie became interested in acting at a young age and was developed due to the career of his father.
He took a supporting role with his father at the age of nine which helps develop his skills in how he acts today. Charlie made a couple of movies with his not-yet-famous friends like Chris Penn and Rob Lowe.
1984 when Charlie Sheen's big break came — the release of Red Dawn in 1984, which is the first ever movie to be released with a rating of PG-13. Starting from that year, Charlie's career went sky high and had been followed up with a leading role in the award-winning films like Platoon and Wall Street.
Career
Sheen's career continued to gain momentum thanks to roles he acquired and portrayed in films such as Young Guns, Men at Work — which both featured Sheen along with his sibling and fellow actor, Emilio Estevez, and also Hot Shots, The Three Musketeers, and Money Talks.
He has also made a cameo in numerous tv films such as Being John Malkovich, Pauly Shore is Dead, and also The Big Bang Theory. Sheen had earned his Hollywood Walk of Fame star in 1994.
He then decided to shift into the small screen and replaced Michael J. Fox in the sitcom Spin City's last two seasons, which gained Charlie Sheen his first ever Golden Globe Award. 2003 until 2011 when Sheen starred in the sitcom Two and a Half Men. During his role in the two and a half men, he earned a lot of awards including the Golden Icon Award and ALMA Award.
And during this time of his career, Charlie became the highest paid actor in television history earning $1.25 million per episode. However, Charlie got fired in the film in 2011 when he got into a controversial and public battle with the show's creator Chuck Lorre. Luckily, he bounced back with a new show called Anger Management that was aired on the FX network up until 2014.
At the highest peak of his career in his role in Two and a Half Men, Charlie consistently became the highest paid person in the television industry. He brought a huge amount of $40 million every year when syndication points were included.
Even though Charlie was fired in the film Two and a Half Men, Charlie landed over a great deal at FX. Sheen signed a contract with what is called a 10/90 deal to star in the show Anger Management.
With the offer of 10/990 deal, Charlie was given a one-in-a-lifetime opportunity of having an unusually large pay percentage of syndication ownership points. In this case, 30% as opposed to the normal 1-3%. He even agrees to take in a huge per-episode salary cut for the fact that he only needs to hit the syndication limit and he'll gain an insanely huge amount of fortune.
However, in the case of Anger Management, if the first 10 episodes of the tv show can maintain a certain rating level, then another 90 episodes would then be made by the network, which is in this case, the Lionsgate network.
Assuming that the tv show maintained a certain rating level, once the show is sold to the syndication, Charlie will then get 30% of the profits of the value. That 30% of share in theory would cost up to hundreds of millions of dollars.
Sadly, Anger Management's ratings did not go as expected. It has a very low rating, especially at the second season of it. When the 100 episodes were brought to the syndication market, demand was also not that high and it was known that demand was very soft. In the writing side, the show also hadn't produced any profit.
May 2016 when TMZ reported that Charlie Sheen hasn't received any payment, even a single cent, from his syndication deal. This was considered as a big fluke in the entertainment industry and was known to be a massive failure to Charlie Sheen, who could have made a better profit with a more traditional TV deal. 
Charlie Sheen Total Net Worth
Charlie's cost of living has always been expensive. Prior to September 2016, Charlie was ordered to pay $110,000 per month for his two ex-wives. This amount was too much so Charlie sued to have the payments reduced due to his financial stature.
From $110,000, a judge changed his monthly payment to $25,000 per ex-wife. However, he still needs to pay an outstanding amount of $500,000 per year to support his kids. In court filings, Charlie claimed that he has a $12 million debt, which are mostly due to various mortgages. He even claimed that his monthly income had fallen down from $600,000 to $167,000. 
Year 2018 of August when Charlie Sheen submitted a written statement to Los Angeles court that states that he "had a significant reduction in earnings" and he also stated in the document that he is "in dire financial crisis with less than $10 million to his name."
In the document, he further claimed that the amount to support his monthly and spousal support payments cannot be provided due to the reason that he is unable to find any stable active job because he has been blacklisted from a lot of aspects in the entertainment industry.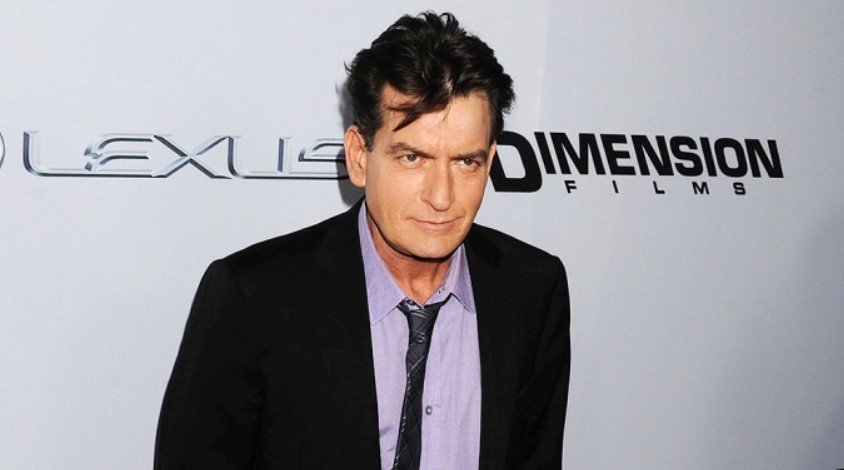 2019 when he nearly lost his house located in LA due to foreclosure. He spent $7.2 million on the house in 2006. 2018 when he tried to sell the house for $10 million hoping someone would grab it. However, April 2019 when he lowered the price to $7.99 million. 
Charlie Sheen was a great actor and entertainer in the early years. His role in the Two and a Half Men made him a lot of fortune and brought him up top. However, due to misfortunes and bad luck, Charlie is now running at a low net worth of $10 million.