With the change in time from human beings to their culture have also evolved. Every evolution took place to make the society and environment a better place to live. With the co-dependence of every living being, it is crucial to maintain a proper balance.
Talking about the change and not mentioning the fashion industry, it is impossible to believe. All of us are the living witness of the frequent changes in the fashion world, whether it's clothes, jewelry, makeup, or accessories like handbags.
For a very long time, handbags have been the most lovable for every woman. Whether you are talking in terms of its a utility or making a statement just by adding a designer bag. Every woman craves to have at least one designer bag in their collection.
Since the 90s, leather handbags have been maintaining the most classic and stylish accessory. But due to excessive use of leather in many industries, it has now become the reason for harming the environment. That's when the evolution of a regular handbag to a Vegan handbag took place. Just hearing the word 'vegan' gives us an idea of a better choice to select from. There are numerous benefits of choosing a vegan; some of them are mentioned below: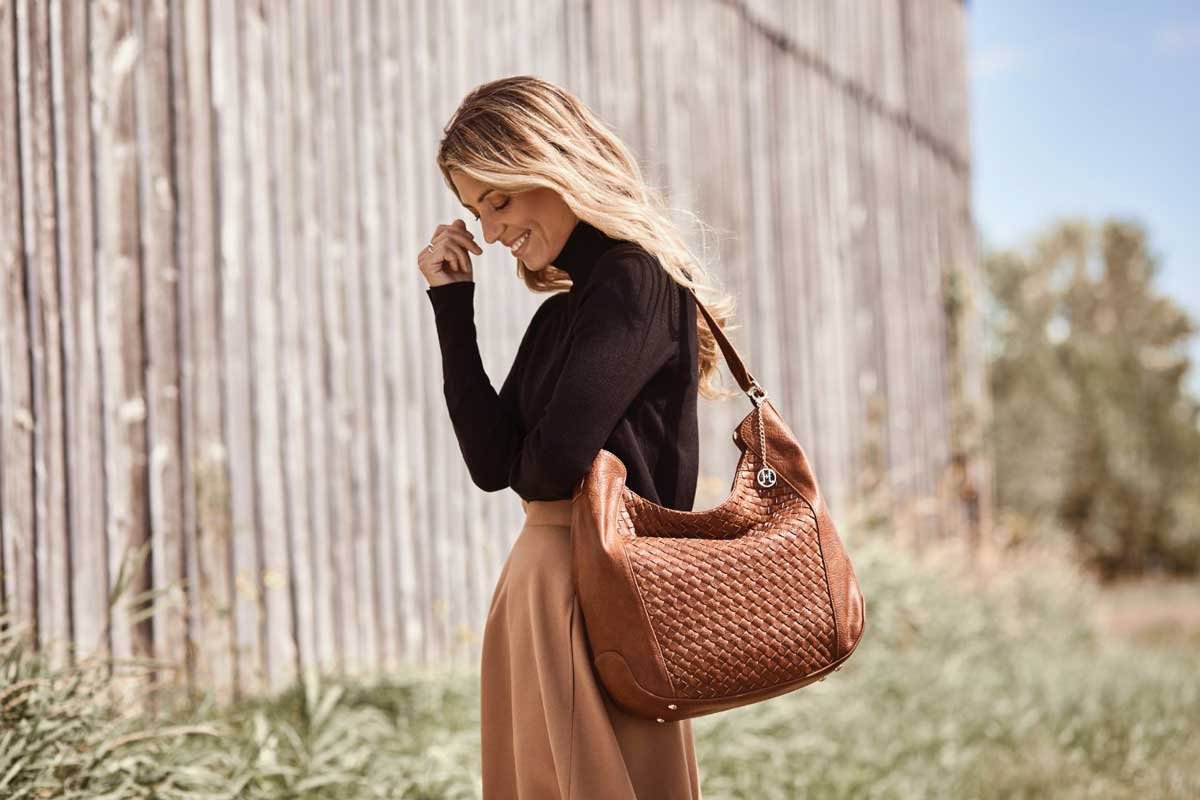 A sustainable and eco-friendly choice.
Authentic leather, usually used in handbags and shoes, has to go through many processes before getting a finished product. The lustrous and fine coating of leather does not come out; naturally, many methods take place like refining, washing, getting it through specific temperature, which eventually leaves a very harmful impact on the environment. Vegan handbags, on the other hand, are made through vegan leather.
Vegan leather comes with a plastic coating on top of it, which helps it sustain its shiny texture and makes it more appealing. Over the years, vegan bags have turned out to the best go-to accessory for women worldwide. Its evolution has taken an important step towards sustainability for the environment.
Every woman wants to look best in their attire; what can be a better choice than a vegan handbag? Which successfully fulfills both the purpose of being eco-friendly and making you look stunning just by carrying it around with you.
An affordable fashion choice to make!
When it comes to fashion, expenses come along with it. Whenever a woman wishes to look sleek and stylish, the budget starts bugging in. Every woman is very well familiar with the situations where they go to the store gets attracted by that one piece of the handbag, but had to turn down the offer because it was out of budget.
Wouldn't you wish to look like any fashion influencer with your account? Well, here's when a Vegan handbag comes to you as your saviour. Its exceptional quality of being eco-friendly has been one of the most affordable accessories that a woman would crave. Now any woman can be their fashion role model by exceeding their expenses limit.
Last longer than any leather bags.
With the extensive research in the fried of materials just to replace the fabric made from the animal skin or any plants and sustain equivalent durability, we have come a long way. By switching, traditional materials like leather to vegan leather have given a new direction and perspective of the different materials that can be easily used in our regular items like bags or shoes.
Vegan handbags are known to last longer than a leather handbag, it might sound absurd for a moment, but it is a fact if it is taken good care of. Vegan leather has allowed the fashion industry to experiment more, to create a new style with its excellent durability.
Vegan leather is a lot thinner and very light weighted than regular leather. Due to this property, it makes it more flexible to use in different ways and different forms. Many brands like Gunas have established themselves as the best vegan bag manufacturers. These bags are loved and affordable for every woman and have become a handpicked station for many famous actresses.
Designers like Moschino also provide Vegan handbags for their sub-brand Love Moschino. Love Moschino Bags are made from imitation leather also known as polyurethane as an organic approach to the fashion industry. Love Moschino Bags are playful in terms of colours yet extremely chic in terms of styling; from quilted beauties to PVC totes, they truly are one of the most fashionable pieces in the market.
Low maintenance material with an easily washable feature.
A vegan leather comes with a coating of plastic, which makes it waterproof. As we all are very well aware, it takes a lot of energy and methods to wash a stain on an expensive handbag. Vegan handbags are very easy to clean; a mild detergent or a damp cloth can make your purse look the same way it was before. Because of its synthetic material, there is no need to use any conditioning products to make it more shiny and longer.
High-quality vegan material can be steamed to remove wrinkles. If protected with a cover, towel, or lining, they are much more suitable against heat; however, there still should be a lot of care taken when doing this. The only precaution that needs to be taken before you try to expose your bag to the sun for long hours and apply a coat of sun protective conditioning cream helps the vegan material sustain in the sun without fading its color cracking patches.
Vegan material comes in different standards of material. Before choosing any vegan product, one should have a decent knowledge of the variants in vegan. Usually, it is not at all tough to recognize good quality in the range of handbags. A good quality vegan bag will have subtle shine; on the other hand, a low quality one will appear more shiny to the surface. A fine quality vegan bag always resembles authentic leather, and it also lasts longer than leather. Now style your dress with stylish looking vegan handbag and twirl around with your beautiful aura.