Though it is possible to outsource printing to others, most businesses and professionals in Singapore prefer to invest in an office printer, exclusively used by the business.
This ensures that the valuable business information remains confidential and it is easier to hold staff accountable if the information is leaked. Since almost every business has one or more printers, there are a large number of companies and printer brands supplying printers of different configurations, designs and prices. Some tips for choosing a suitable office printer in Singapore are listed below.
Printing volume
One of the main factors affecting the choice of the office printer is the type of business. In some businesses like legal, real estate, engineering, usually a large number of print outs are required, so it is advisable to purchase a printer which will give a large number of printouts quickly.
The printing speed of the printer is usually specified and faster printers will usually take more time for printing. The cost per printed page is also a major consideration in selecting the printer, especially if thousands of pages are printed every month. There are other businesses like food businesses where printers are not required
Cost of printer
Another important factor while choosing the printer, is the cost of the printer. This depends to a large extent on the size of the business or professional's income.
For a startup or professional with few orders or clients, it is better to invest in the cheapest model available, since the business owner may not be able to invest much money. Also the printer will not be used extensively. On the other hand, larger businesses with many clients can afford to invest in the latest printer models, with the most advanced features, with low cost of printing a page.
Features
Most businesses prefer to invest in multi function printers which in addition to printing also include photocopying and scanning features. Most businesses also require photocopies and scanned images for filing, customer approval and complying with regulatory requirements. So the multi function printer will be cost effective, and also up less office space.
Some of the other features which printers incorporate include wireless printing from android, iOS devices using Wifi or bluetooth. Security features are also important for businesses dealing with confidential information. Larger businesses with more employees prefer to use printers which can provide detailed information of the usage, so that it is easy to track misuse of the printer, and improve efficiency.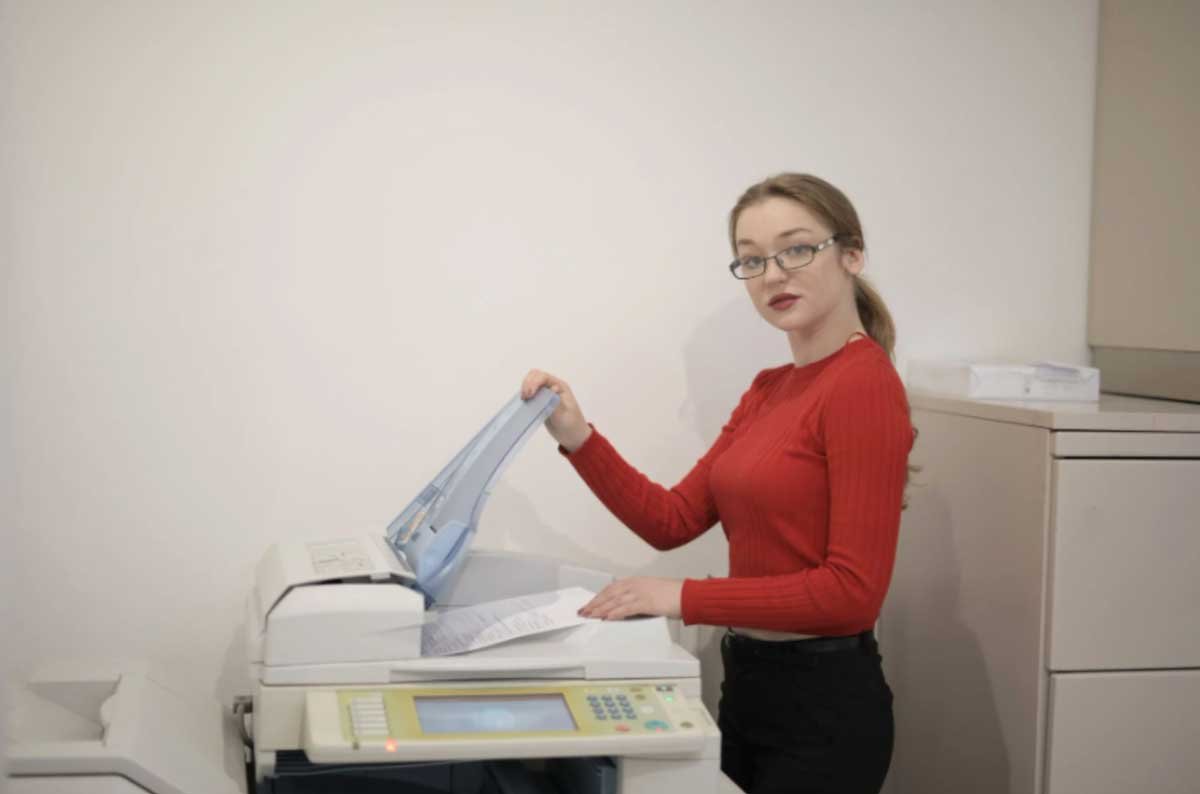 Quality and warranty
Since high quality printouts are essential for many kinds of businesses, it is important to have a reliable printer, which will not malfunction regularly. Hence it is advisable to check the quality of the printer before purchasing it, using online and offline reviews.
The warranty offered by the manufacturer is also an indication of the printer quality, most manufacturers will offer a warranty of at least one year on their printer, offering free after sales service during this period. It is advisable to purchase a printer with a longer warranty period, since most printer repairs can be expensive.