What Are Conveyance Fees?
Conveyance fees consist of the legal cost you need to pay a conveyancer for availing of their services. These will also include the conveyance disbursements that the conveyancer will transact for you. Most of the fees will be from the side of the buyer of the transaction. However, here are the primary disbursement costs that you have to consider:
Local Authority Searches

Environmental Searches

Drainage Search

Land Registry Searches

Transferring of Ownership

Bank Transfer Fee

Telegraphic Transfer Fee

Copies of Land Registry Title Deed

Stamp Duty Land Tax
If you are concerned about the fees, you can do the conveyancing. But, it won't be as smooth-sailing as hiring a professional conveyancer. You will take responsibility for the conveyancing searches, documents for the Land Registry, and organizing the completion date.
To save you time and make sure there won't be any mistakes as much as possible, it will be better if you get professional services. This will also save you a lot of stress. The key is to find several reliable conveyancers and compare their quotes.
What Is the Average for Conveyance Fees?
The average conveyancing fees for purchasing a house is about £3,723. This already covers conveyancing fees worth £1,000 and disbursements worth £2,588. The disbursement fees consist of £2,115 for stamp duty, £6 for land registry title deed search, £2 for bankruptcy search, £40 for transfer costs, £135 for land registry fees, and £290 for search fees. The average cost for conveyancing for selling a home is about £1,080. This already includes £1,040 conveyance costs and £40 transfer costs.
Solicitor Fees for Purchasing a Home
The conveyancer will ask for the basic legal cost for the purchasing process, which does not include the disbursement fees. Conveyancing fees will be relative to the price of the home and how much work the solicitor needs to do. Generally, conveyancing costs are fixed and must be properly costed and explained.
However, it's important to note that there is no single price for conveyancing costs. It will heavily depend on the worth of the house, price of the conveyancer, and where the property is located.
Conveyance Fees for Selling a Home
There are fewer conveyance fees when selling a house compared to buying one. But similar to purchasing a house, there is no single price for conveyance fees when selling one. The fees you are going to pay will still depend on your house's worth, conveyancer, and the location of your property.
The disbursement fees when you sell your house includes £6 for land registry title deeds and £40 for telegraphic transfer fee.
When to Pay for Conveyance Fees
If you are going to purchase a home, you have to pay the conveyance costs right away. In addition, you need to pay your conveyancer through the process and during completion. The land registry costs will be paid after everything is completed.
Meanwhile, if you are going to sell your home, it's possible that you will be required to pay a partial amount upfront. You will pay the remaining balance through the process and after completion.
What to Look Out When You Compare Quotes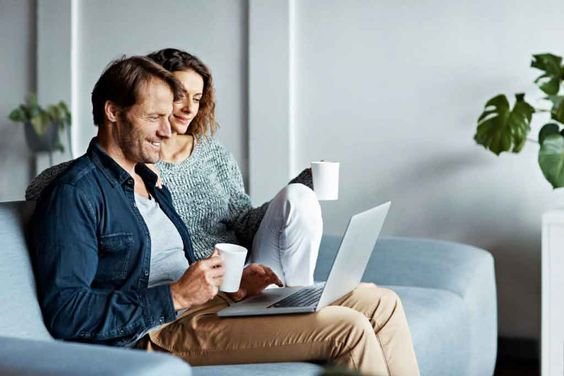 Each conveyance solicitor has their own fees, which can make it difficult to figure out which one works the best for you. It's recommended that you do some research and take note of those that were recommended by reliable sources. In general, conveyancers charge depending on the value of your property and how complicated the process will turn out. Moreover, there will be more searches that are needed.
So you can better compare the fees, it's helpful to ask the conveyancers a breakdown of all the expenses. You should know where your money is going and so that there won't be any surprising additional costs in the future.
Ensure that all fees are legit as sometimes, conveyancers add costs that can already be included in the overall charge.
About Fixed Fee Conveyancing
Fixed fee conveyancing refers to the pre-agreed price for the work. This must remain unchanged all through the process since the conveyancer is asking for a fixed cost. Remember to clear everything with the conveyancer and that the fixed fee already includes the disbursements and not the basic fee for conveyancing.
Fixed fee conveyancing is preferred nowadays, which made it rare for conveyancers to charge hourly. Using this method is more cost-effective, particularly when there are unexpected delays. Even when there are certain issues during the process, you will not be charged per the hour.
Additional Fees on Conveyance Services
While conveyance fees are generally fixed, there are more complex cases that may have additional fees. Remember, if the quote is too low, there is a high chance that it does not include the entire conveyancing process. It's important that you ask your conveyancer and read all the itemized costs included. Do not hesitate to ask if there are hidden and additional fees you should know about. 
Some of these include the following:
Five days between exchanging and completion

– The conveyancer will ask around £100 to £200 and VAT if you complete five days after the exchange of contracts.

Documents for solar panel

– If your new home has solar panels or if you are planning to have them, the conveyancer will ask between £100 to £150 and VAT to handle the required documents.

Leasehold property

– If you are selling a property on leasehold, the conveyancer will ask more as this requires more time. Usually, this will cost you an additional £100 to £200 and VAT.

Searches for private draining

– If the conveyancer needs to order searches for private draining, this will cost you around £75 to £150 and VAT. 
Now that you have an idea what to expect when availing conveyance services, it's time that you find a reliable conveyance solicitor. Remember, take the time and do some research so you can find reputable licensed conveyancers.