What Is Customer Value?
Customer value is the idea of the value of a service or product to a customer in contrast to the alternatives. The value or worth signifies whether the customer believes that they were given the proper services or benefits over what they paid.
It can be simplified into this formula: customer value = benefits – cost or CV = B-C
However, it can't be that precise to focus on the price only as customers spend more than their cash when investing in services or products. You also have to consider their convenience, effort, time, energy, and more.
From a customer's perspective, the advantages can also depend on which can change the value. For example, the worth of a certain product may not be the same for another person. The advantages may include:
Experience

Product quality

Long-term benefits (including knowledge)

Success from the service or product

Ownership benefits

Image

Access to solutions

Affiliation and brand of the company
How and Why It Works
Value is made through the processes of improvement and development, similar to most things in any industry. It is also a division of the vision and culture of your company. While mindest and culture are quite hard to shift, it's possible to change those factors to place more emphasis on making customer value and better experiences.
Value can shift through the journey of a customer. They will gain some insights into the value of what you are offering when they were initially introduced to your brand, service, or product. Their idea will change once they start to connect with you, your service or product, your employees, and even other clients.
Communicating and establishing customer value is essential as the product of your efforts to make value is determined in the perception of value by the customer.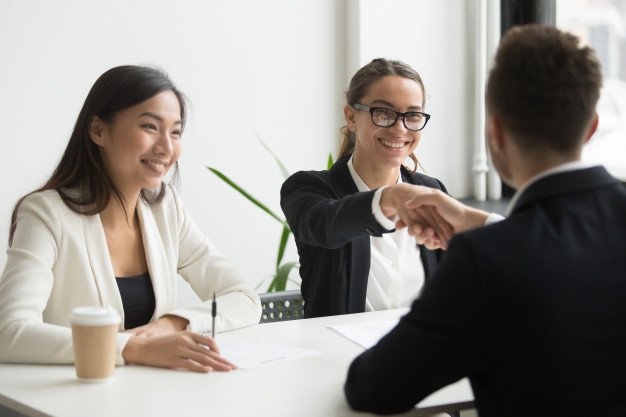 Take note: people won't purchase things or services just because you want them to. They purchase because they need or like them. We can never force them and even if you pressure them to buy something the first time, as long as they were not satisfied, they will never buy again.
Put yourself in the position of a customer. Remember that time you went out to eat but no particular restaurant in mind. You then make comparisons of your perceived value of restaurants while making a decision. As you can see, it fully depends on subject perceptions.
Since it's very subjective, customer value can never be controlled, but can only be influenced. However, do not be afraid to try. Try your best to communicate with your customers and target audience. The stronger your relationship with them, the higher the perceived customer value.
How to Create More Customer Value?
Creating more customer value can be complex as most customers already know what they want and. They also know what their problems are and most likely know the solutions. What you need to understand is what cultivates value for them. Thorough customer research, such as communicating with them and doing surveys, can help you discover what matters to them most.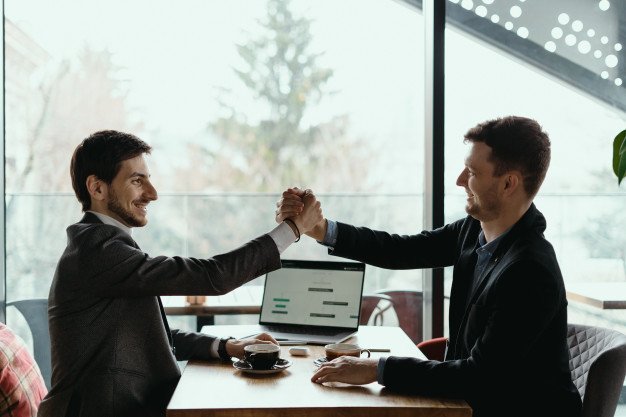 Clarify Your Value Approach
Check all businesses that offer the same things as you. With the same products and services, customers will be forced to make a choice subjectively. Your value approach will greatly help make customers choose you over. You have to let them know effectively that what you are offering is better and unique, and work continuously to improve that approach to set yourself apart from competitors. To achieve this, you have to do the following:
Make sure your value approach is clear

Determine your strengths and own it

Measure your value with real and accurate data

Ask your customers why they purchase from you and use that data to enhance your approach

Communicate the strengths and advantages of your product or service so people can see their worth
Divide Your Audience
Customers have various ideas of worth and what is essential to them. Instead of focusing one value approach to an entire audience, determine what different divisions work.
Value can differ according to product attributes, demographics, geography, season, etc. Divide your audience according to what they value and modify your message to each division. For instance, what is important to a teenager may not be too valuable for a particular adult.
If you already have a target market, then you need to put yourself in their shoes and determine what action they would welcome.
Never Compete on the Price Alone
Remember that if you only compete on the price based on your competitors, it will really be hard for you to win customers. Surely, the price is a deciding factor but there are a lot of people who are willing to spend more when they know that there is more value. Happy customers that see a lot of worth in what you are offering will not only be willing to invest their money on you but will even recommend you.
Considering this, an unsatisfied customer will never buy from you again even if you are offering the lowest price. Decide on a price that will make it clear to customers that you are offering something valuable and that every penny they spend on it is truly worth it. The price should make you gain but should be fair to your customers.
Focus on Your Valuable Customers
It is impossible to divide your sales team, service team, and resources evenly among your target customers. You must focus on people who will potentially give you the best return. Similarly, focus many of your resources on creating strong relationships with existing and loyal customers. Take note, it is less costly to focus on keeping your customers than getting new ones. What's more, excellent customer service will enhance customer value over time.
Conclusion
Invest enough time to research your market and understand your target audience. Through this, you can divide them into segments, understand more each segment, and determine what they need and what they hold valuable. Use all information to create a strong value approach.
Moreover, always be vigilant to new opportunities in new and current market trends fur boosting value. Remember, your competitors are always working hard and so should you.