A wedding favor is a tradition of gifting guests with a memento of the happily wedded bride and groom. Well, you can find those cheap wedding favors by looking for products that fit your budget. Wedding favors need not be expensive, putting the effort to find cheap gifts will impress your guest. 
Top 10 Cheap Wedding Favors Under $1 and $2
This product is handy, ready to use wherever you are which fits in your pocket or purse. Your guest will always remember your wedding whenever they use this lip balm. Small yet clever and exciting wedding favor.  
Apothecary Jars with Hinged Lid
Apothecary jars will create an impressive impression among your guests. Your guest gets the souvenir to store small jewels and pebbles in this wedding favor. 
The funky-looking sunglasses are a modern way of gifting instead of those expensive gifts. Your guest will remember this memento when they have a beach walk or just a homely funky costume party. They can be printed in your desired colors.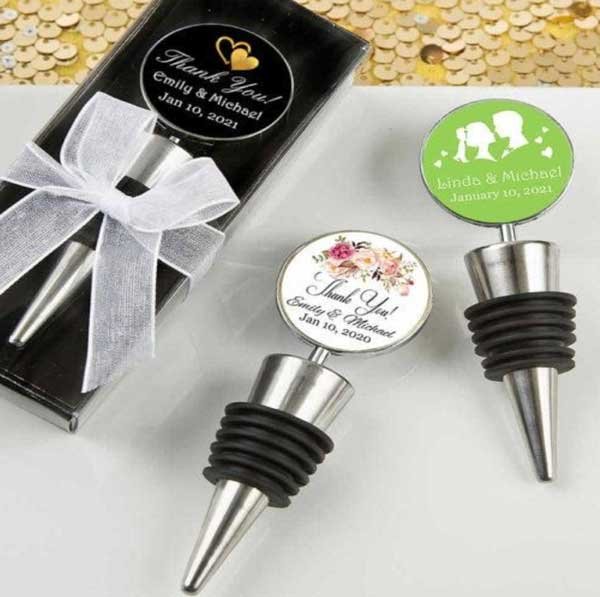 The wine stoppers will leave your guest with a funny laugh as soon as you hand them over. This has a classy look which they can use for any type of party or functions they have in their house. It comes with a beautiful organza ribbon and bow.  
Scented Heart Shaped Candles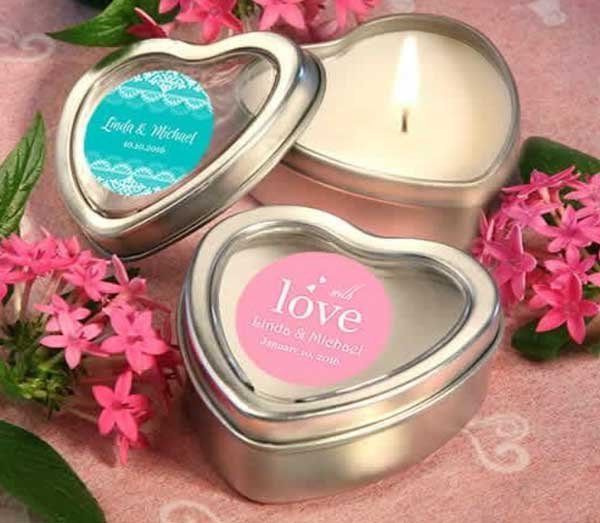 The scented candles will create a beautiful atmosphere as soon as they lit them up. It also reminds of the wedded husband and wife who gifted this favor, which is a romantic way of making them know your journey together. 
Heart-Shaped Measuring Spoons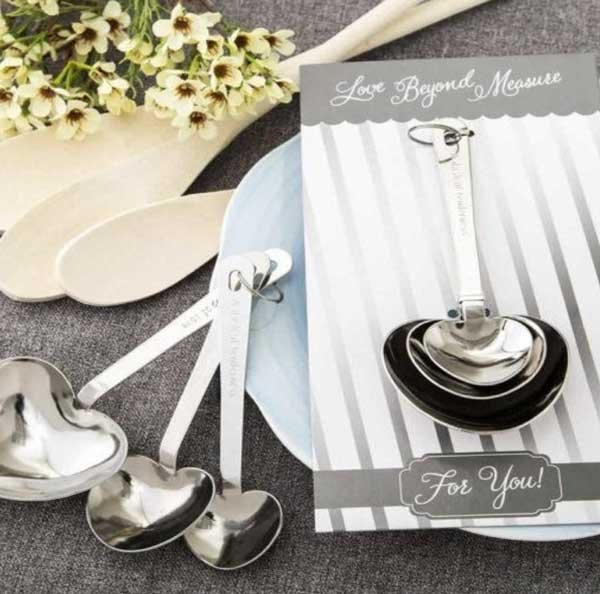 Heart-shaped spoons capture the attention of your guest, they will have the perfect measurement at each scoop with this memorable spoon. The measurement of each spoon is given at the back with different love saying.
The bottle openers are very handy with a unique garden-style print on top of the bottle openers. They are made of solid metal with a shiny finish. The label has a protective epoxy dome to last them forever.
Indian Jewel Glass Coasters
This product can not only be used as favors but also as wedding decors. It comes with a gold foil. The price is $ 1.25 for the sets of 2 coasters. It has a glossy finish.
Blue Mercury Glass Tea Light Holders
Tea Light holder is an amazing idea, but what's fascinating about this product is the newly improved blue mercury design which makes it more attractive to the guest. It is creative and looks like a passionate wedding favor for the guest.
The Perfect Pair Scented Soap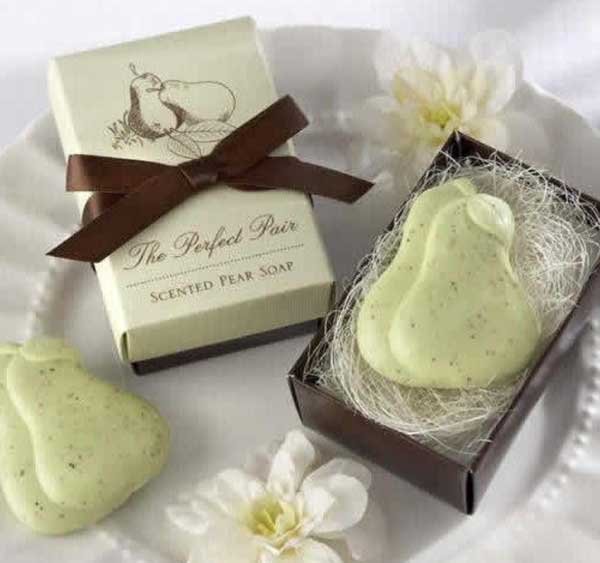 Get this favors scented soaps at the best price, it is refreshing and comes with a pear-shaped design. It also has a textured brown base and classy cover with a pear design printed.  
Conclusion
While selecting favors choose wisely which products represent you well so that the guest gets the idea of why you're giving favors. Hope you have the best favors to deliver to your guest. All of these products are exclusively available on bestpricefavors.com website.