Aubrey Drake Graham, a.k.a Drake, is a Canadian actor, rapper, singer, songwriter, music producer, and businessman. Drake is his middle name and he used it as a stage name.
Personal Details
Stage Name: Drake
Full Name: Aubrey Drake Graham
Gender: Male
Birthday: October 24, 1986
Place of Origin: Toronto, Ontario, Canada
Age: 34
Height: 6ft
Nationality: Canadian
Sexual Orientation: Straight Male
Status: Single
Spouse: None
Profession: actor, rapper, singer, songwriter, producer, and businessman
Total Net Worth: $180 million
Personal Life
Drake was born on October 24, 1986 to Sandra "Sandi" Graham and Dennis Graham. Sandi is a Canadian English teacher and a florist, and she is of Ashkenazi Jewish heritage.
Dennis is an African-American drummer from Memphis, Tennessee who played alongside Jerry Lee Lewis, a country musician. Drake has dual citizenship, United States and Canada. Drake went to a Jewish day school and he had a bar mitzvah celebration.
When Drake was only five years old, his parents got divorced. Drake and his mother Sandi stayed in Toronto, Canada; while, his father, Dennis, went back to Memphis.
Drake would visit his father sometimes during the summer if Dennis was not arrested and locked up. Dennis was locked up several times because of drug charges. Drake described Dennis in his music that he was an absentee father in which Dennis claimed it was exaggerated just for Drake to sell records. Drake strongly denied his father's statements.
Drake went to Forest Hill Collegiate Institute. It is where he found a natural liking for acting and singing. Then, he later went to  Vaughan Road Academy where he was bullied for his biracial and religious background. He described the school as not the easiest school to go to. Drake realized that his class schedule in Vaughan was a hindrance to his success in acting, then later dropped out. But, in October 2012, he continued his studies and graduated.
Drake built and lives in his estate which he nicknamed as "The Embassy". It is 35,000 square foot and amounts to $100 million. He has owned a home in Hidden Hills, California since 2012 which he bought and paid in cash for $7.7 million US dollars from the owner of Saddle Ranch Bar Los Angeles. He also has bought a condo in Toronto.
Drake owns a Boeing 767 private jet which he named and painted on the plane as "Air Drake". 
As for his dating relationships, Drake used to date Rihanna on and off from 2009 to 2016.
On October 11, 2017, Drake's son, Adonis, was born. The child's mother is Sophie Brussaux, a former model and a painter.
Career
Drake started his career as an actor when he was 15 years old. His friend's father, who is an acting agent, landed him a role in a Canadian series. Drake was a regular on a Canadian teen drama series entitled "Degrassi: The Next Generation".
He played the role as Jimmy Brooks, a basketball star who was shot by a classmate and became physically disabled. He was in the series from 2001 to 2008 and appeared in a total of 100 episodes. His earnings from the series was his bread and butter to support him and his mother because his mother got very sick and could not work.
In 2006, Drake began releasing mixtapes. He got inspired by the likes of Jay-Z who got a big break and earned record deals as an independent artist. It was in February 2005 when Drake released his first mixtape entitled "Room for improvement". His mixtape entitled "Replacement Girl" became a bit and was featured on BET.
As a successful independent artist, Drake was in high demand in the music industry. His game resulted in a bidding war among labels fighting to sign him. Later on, Drake signed a contract with Young Money Entertainment by Lil Wayne which was a joint deal with the parent company, Cash Money Entertainment. 
On June 15, 2010, Drake released his debut studio album entitled "Thank Me Later". It reached number 1 in both the United States and Canada. It reached number 1 on the US Billboard 100, number 1 on the US R&B/Hip hop, and number 1 on US Rap charts.
It was certified Platinum by RIAA. In 2011, he released his second studio album entitled "Take Care" and has reached #1 on several charts, in several countries and was 6 times Platinum. Every album Drake released has been at least 4 times Platinum.
Drake's digital singles have sold more than any other artist in history. He has sold more than Rihanna. Drake is also the 80th highest selling musician of all time. In addition, the third best selling Canadian musician of time behind famous artists such as Celine Dion and Shania Twain.
With his notoriety, Drake has worked and collaborated with famously great artists such as the likes of Jay-Z, Eminem, Kanye West, and Travis Scott. He has won numerous awards of over 180 major awards including winning 4 Grammys and over 40 nominations. 
Drake also endorsed major brands such as Burger King, Whataburger, Sprite, Nike and Apple. He signed a $19 million deal with Apple when the Apple Music was launched. The deal with Apple has made them the exclusive home of Drake's future solo releases.
Drake has his own record label which was formed in 2012. The label named "OVO Sound" is distributed by Warner Bros. Record. OVO Sound have artists like Majid Jordan, Kash Doll, PartyNextDoor and with producers like Future the Prince, Boi-1 da, Mike Zombie and others.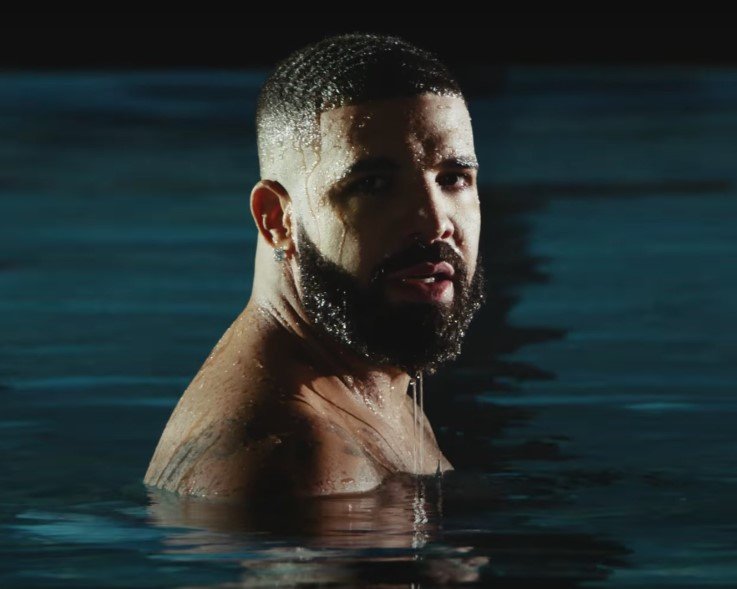 He has his own brand of Bourbon based whiskey called Virginia Black which was launched in 2016.
Drake Total Net Worth
Drake has been named by Forbes as one of the richest rappers ranking no. 5, in 2019. At 32 years old, he was the youngest richest rapper on the list for 10 years.
His career as an actor, rapper, singer, songwriter, music producer, and businessman has given him his fortune and now he has an estimated net worth of $180 million.