Hey, eyelash extensions are semi-permanent lashes that are hand glued on the top of your lashes. Unlike strip lashes, they are customizable and look attractive and real.
If proper care is taken, they can last for 6-8 weeks. Once they start falling out, you can fill them in missing pieces. There is no evidence that they harm or ruin the length or health of your natural lashes.
For fruitful outcomes, it is recommended to visit trusted salons only. Moreover, feel free to confirm with your technician whether he/she follows all the required precautions or not? For example, wears a mask, wash hands between clients, use sanitary pillow covers, uses disposable eyelash brushes etc.
Are they dangerous?
It is safe if the above-mentioned precautions are followed by your technician. If their glue contains formaldehyde a popular eye irritant, cancel the appointment to save yourself from redness, itchy and swollen eyelids.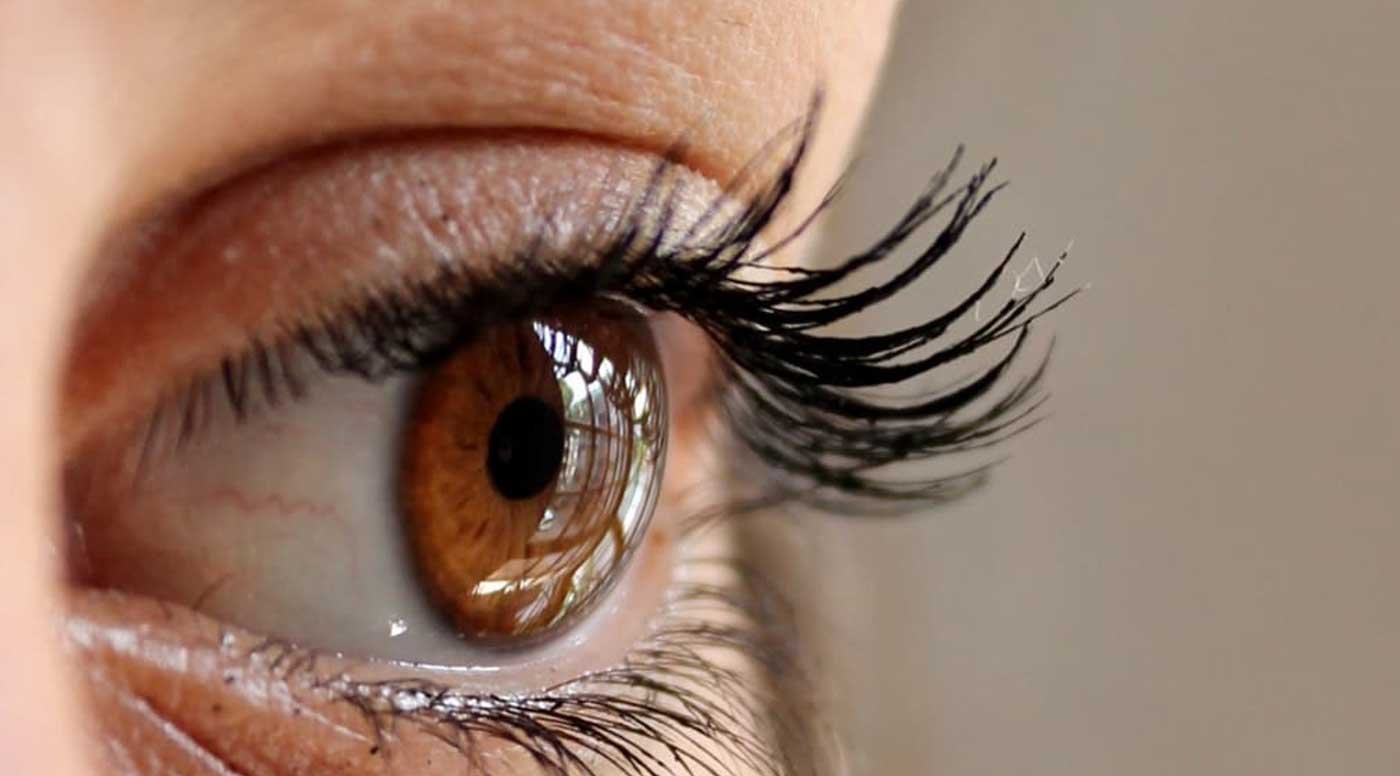 Even if it cost you a little more, go for a salon that uses glue made with butyl cyanoacrylate. Acc. to experts, the product is less toxic to the eye areas.
The cost of eyelash extension depends on your location and expectations. Every eyelash is not meant for every individual. Meanwhile, it depends on the length and strength of your natural eyelashes. You can wear lashes that are too long and too thick but it causes damage in the long-run.
It sounds confusing when it comes to the density, curl, strength and length of your extension. A good lash technician besides all these factors considers your bone structure, face shape and natural lashes to help you decide lash look. So, lash experts like Clementina Richardson, suggest opting a licensed lash specialist that can suggest you what type of material is perfect for you like synthetic mink or synthetic silk.
Note- Don't wear makeup to your eyelash extension appointment.
Can you wash your eyes with eyelash extension?
You are free to shower with eyelash extensions but after 24 hours of your appointment. Make sure that water doesn't touch them during this period. The timings can vary from 12 to 24 hours depending on the glue used by your technician.
Until you don't get the lashes wet, don't take shower and don't stay in the steam for too long. To get your lids and lashes clean, use cleaner because other products can harm the bond of your lash extensions. While washing your eyes, avoid rubbing and tugging.
Lashes get tangled when you wash them, so it's essential to gently brush them with a smooth brush after taking shower.
Pros and Cons of eyelash extension
Even if you don't feel the need to use a lot of beauty trends, eyelash extensions offer you a different experience from all. They didn't feel heavy and can refill your artificial eyelashes every 2 weeks or so. You can stretch them to 3 weeks but it's hard to go longer than that.
One of its major perks is, you will not feel the need to put eye makeup on. To avoid pulling on the lashes at the night, use a silk pillowcase. Moreover, avoid burying your face in your pillow.
Note- Try it at your own risk. For fruitful outcomes, get them done by a professional technician.
It offers various merits and demerits that are listed below.
Merits
Glamorous look- It enables you to look stunning after a long workout or a long drive.
Minimal makeup- You will never feel the need to wear mascara.
Comfortable- A majority of women hate fake makeup. However, this one is so comfortable to carry.
Perfect for brides- They are ideal for brides because you are not required to worry about your fake makeup on your wedding day.
They last a few weeks- Again, they are perfect for brides because they will remain from your wedding day till your honeymoon.
Demerits
Time-consuming- After getting your full set done, you again want to go to get them refilled after every 2-3 weeks.
Financial commitment- Before going for it, its essential to consider your budget.
Awareness- You are required to be aware of every small thing like- when to wash your eyes, how to wash your eyes and a lot more.
Steps to apply them
They take around 2 hours to apply. In this period, some salons offer soft music to help you to relax. The 5 steps of the process are as follows-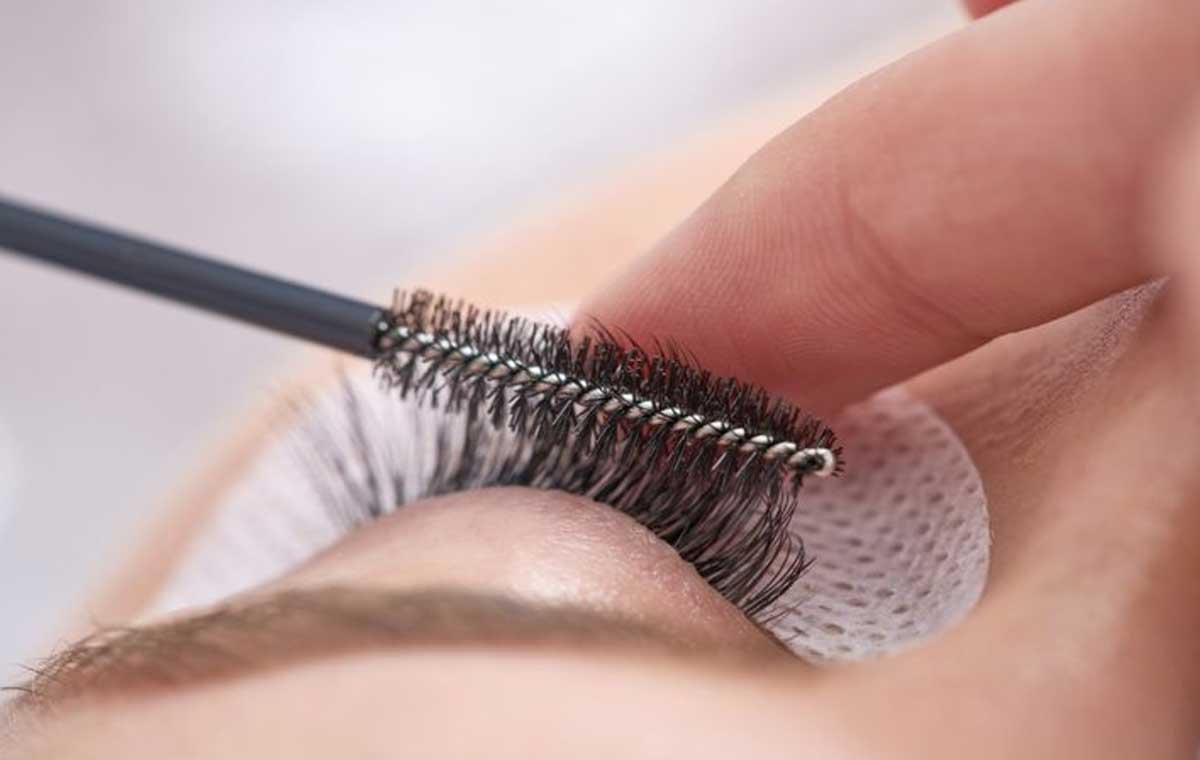 Your eyes will be gently cleaned by your technician.
To avoid accidental gluing, your lower lashes will be taped to your skin by surgical tape.
Your natural eyelashes will be isolated with a hair removal tweezers.
With a tiny drop of glue, an artificial lash will adhere to the top of the isolated lash.
The same process will be repeated for the entire lid of both eyes.
It should only be applied by a certified lash technician who is a medical professional, lash stylist, cosmetologist or aesthetician. The regulations for lash technicians and salons vary from state to state. Before making your appointment, read the reviews, check the ingredients of the product and choose a reputed salon or clinic.
Make sure about the license, hygiene, experience and quality. It's not all about eyelash extensions, the safety of your eyes means a lot.
How they are removed?
They eventually fall out on their own. However, if you wish to remove them, get this done by a professional. The lash technician who applied your lashes also knows how to remove them. Steps to remove your extension-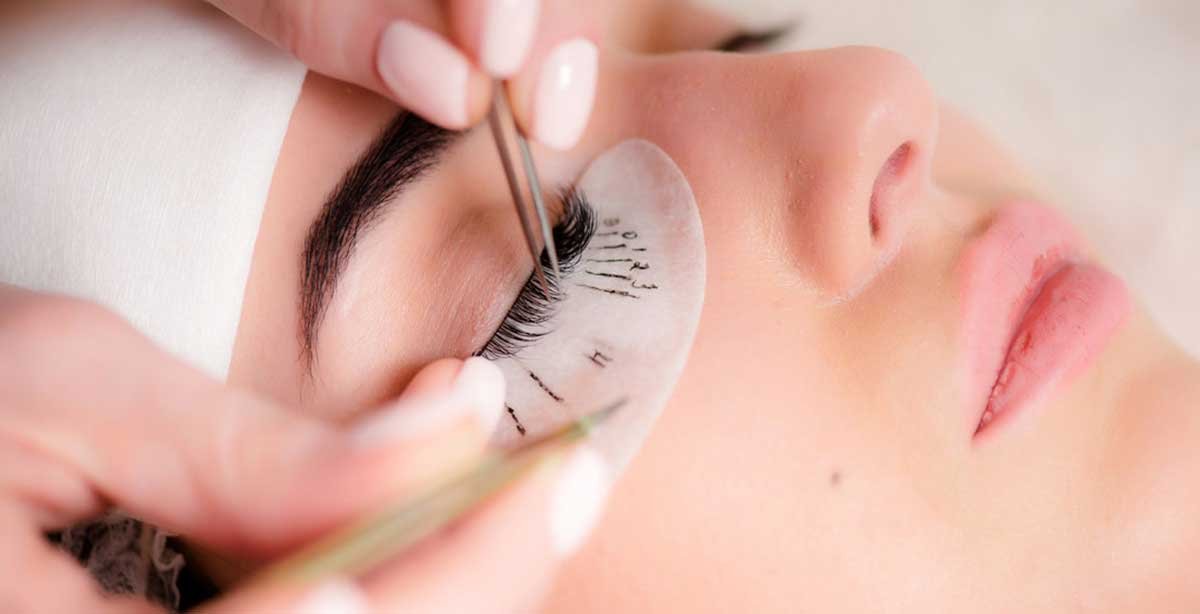 Both the eyelids will be covered. The glue will be applied and left for several minutes.
With a tweezer and tiny brush, the technician will remove them one by one.
You can also do this on your own at home. Steam your face, and then remove the lashes with olive oil on cotton. It will loosen the lashes to gently put them out. Just be careful that your objective is to remove artificial extensions, not the real lashes.
Conclusion
Unlike false eyelashes, eyelash extensions add beauty to your natural eyelashes. They are longer-lasting solutions that look great and eliminate the need to wear mascara. However, to avoid getting any infection it's essential to prefer an experienced and licensed technician.