Heartland is Canada's longest-running drama TV series. Debuting in the year 2007 on CBC Television owned by Canadian Broadcast Corporation, the series has already completed 13 seasons successfully, comprising more than 200 episodes.
The series is inspired by the book series of the same name written by Lauren Brooke. The series revolves around multiple generations of a family and their struggles in keeping their family ranch together. It also delves deep into personal struggles and setbacks faced by various members of the family.
The 13th season aired its last episode on the 24th of November 2019. Fans of the series have been eagerly waiting for the 14th season ever since.
Heartland Season 14: When will it release?
If things go according to the plan, we will have season 14 ready for its premiere on CBC by early 2021. The US television premiere will be later in 2021. With its consistent performance on the ratings and the increased viewership over time, it was quite natural to have yet another season.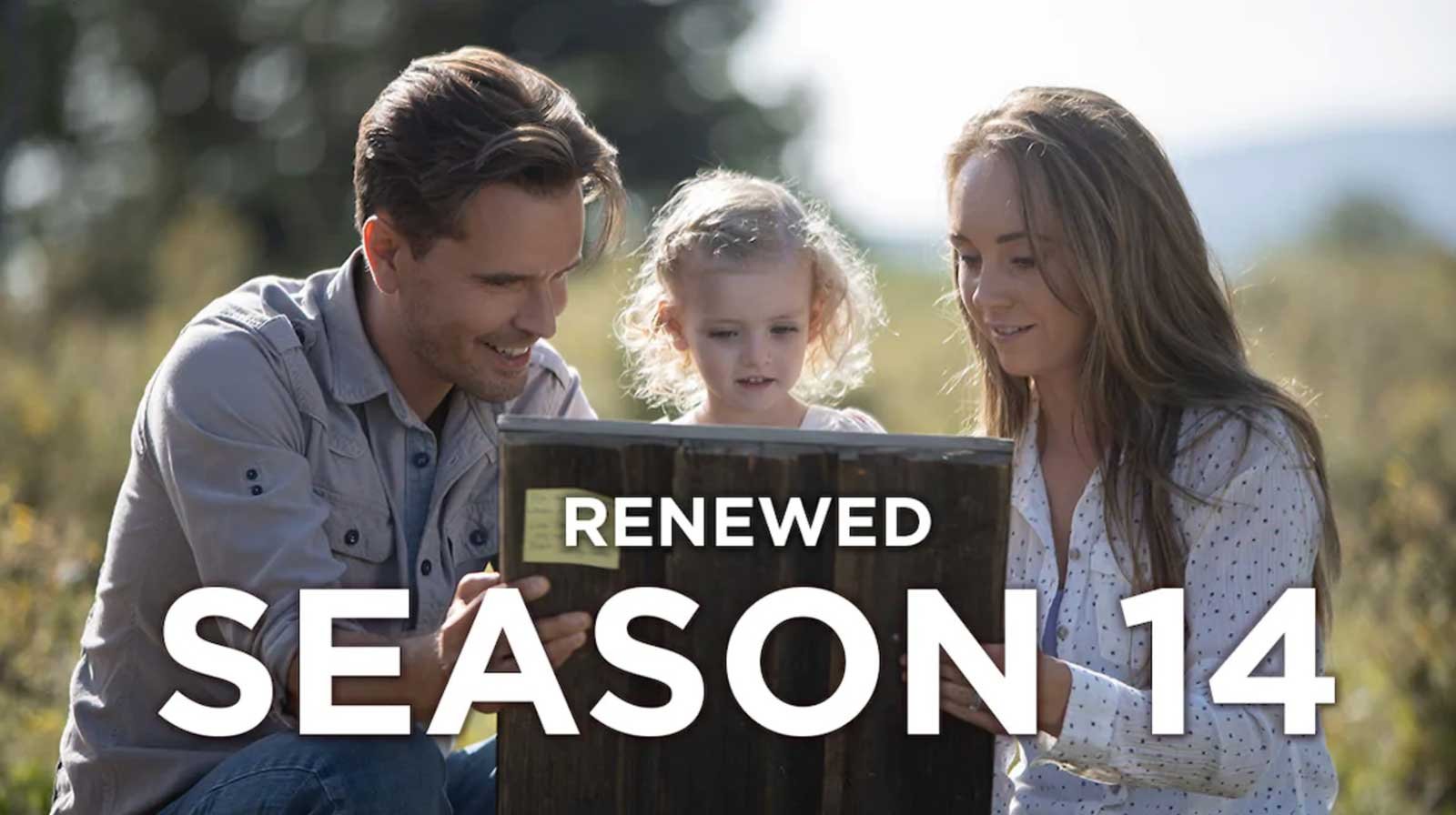 Season 14: Who will be part of the cast?
Amber Marshal will play Amy Fleming, the protagonist. Graham Wardle will play Tyler Borden. Michelle Morgan, Shaun Johnston, and Chris Potter will play the characters Samantha Louis Fleming Morris, Jackson Bartlett, and Tim Fleming respectively. The character Georgina Fleming Morris will be played by Alisha Newton.
Some of the supporting cast members are Kerry James who plays the role of Caleb O'Dell- another ranch hand who once has feelings towards Amy, Gabriel Hogan as Peter Morris- Lou's ex-husband, Nathaniel Arcand playing the role of Scott Cardinal- who has a brief relationship with Lou and Julia Maren Baker who plays the role of Katie Fleming Morris- Lou and Peter's daughter.
Following are the actors who play some of the recurring characters:
Laara Sadiq as Dr. Tricia Virani.
Kevin McGarry as Mitch Cutty
Roger LeBlanc as Bob Grainger
Kataem O'Connor as Adam Parker
Helen Colliander as Olivia Wheaton
Victoria Pratt as Casey McMurtry
Madison Cheeatow as Jade Verani
Kaitlyn Leeb as Cassandra
Greta Onieogou as Soraya Duval
Wanda Cannon as Valerie "Val" Stanton
Anna Ferguson as Sally Bell
Ruby and Emmanuella Spencer as Lyndy Marion Borden
The Heartland Story
When Amy was just 15 years old, her mother dies in an accident. Though seriously injured in the same accident, Amy decides to take charge of their family ranch. She wants to carry her mother's legacy forward. A new ranch hand by the name Tyler Borden joins their ranch. Amy falls for him.
Tyler has had a troubled childhood and he is trying to make amends by working hard. Amy and Tyler get close soon. Following her mother's death, Amy's elder sister Lou returns from New York to join her and help her in running the ranch. This causes Lou to break up with her boyfriend in New York. She then gets into a brief relationship with Scott Cardinal but breaks up with him eventually. Lou then falls for Peter and they get married. Lou gives birth to a baby girl. The baby is named Katie. Amy and Lou are close to each other.
Jackson Bartlett is Amy and Lou's grandfather. He is a stubborn individual who has a troubled relationship with Tim, his son-in-law. Due to this, Tim has been away, but he returns later to take care of his daughters after their mother's death. Tim has had his share of problems fighting his alcoholism and drug addiction. He is struggling hard to recuperate. Georgina is Lou's adopted daughter.
Season 14 is expected to have all the members of the main cast reprising their original roles. Like the previous seasons, the new one will also focus on the family's struggles to keep the ranch in good stead. It will also focus on Amy's ability to understand horses- a gift she got from her mother.
The Heartland Crew
Developed by Murray Shostak based on Lauren Brooke's book series, Heartland has Heather Conkie, Tom Cox, Jordy Randall, Michael Weinberg, and Tina Grewal as its executive producers. It is produced as a joint venture by SEVEN24 films and Dynamo Films. Genesis International and Entertainment One jointly hold distribution rights.
Keith Power and Gary Koftinoff are the music directors. Marc Charlebois, Robin Loewen, Malcolm Cross, Jarrett Craig, Craig Wrobleski worked as the cinematographers while Jerry Skibinsky, Duane E Martin, Peter Light, Kathy Weinkauf, Jane Morrison, and Ken Filewych jointly hold the editing credits.
The series' primary location has been Alberta. It is aired primarily on CBC in Canda and UP Tv in the United States. Some of the previous seasons and episodes are available on Netflix as well.
Can't wait for Season 14
With such a long history, Heartland season 14 surely carries a lot of expectations. As has been the tradition, the new season is expected to win the hearts of fans all around the world. The series noted for its heartwarming stories and relatable depiction has done a phenomenal job so far by holding the attention of viewers for such a long time. With season 14, the legacy is expected to be carried forward in grand style.