Have you been considering fitted bedroom furniture for your home? Think a fitted bedroom is just not for you? Reading through this post may surprise you as you won't have realised how easy it is to design a fitted bedroom that will look timeless in your home!
A bedroom with fitted furniture is a space to behold, as it offers style, elegance and comfort as well as functionality. Much like an integrated kitchen, there is something naturally pleasing about a space that has been made the most of. With fitted furniture, the cabinetry will be tailored to the space it's going in, accounting for any alcoves, sloped ceilings and sockets providing you with an end result that looks seamless. 
With a wide selection of materials, designs and finishes, a fitted bedroom allows you to tailor your bedroom into something you'll cherish. A sleek blend of form and function, fitted bedroom furniture is a must for anyone chasing an aeshetic that suits it's use.
Planning your bedroom around a central item is a good way to consider the design, as it provides focus to the centre point of the space. With fitted bedroom furniture, you may be able to integrate the bed's headboard into the design, giving you a sleek look that looks integral to it's design.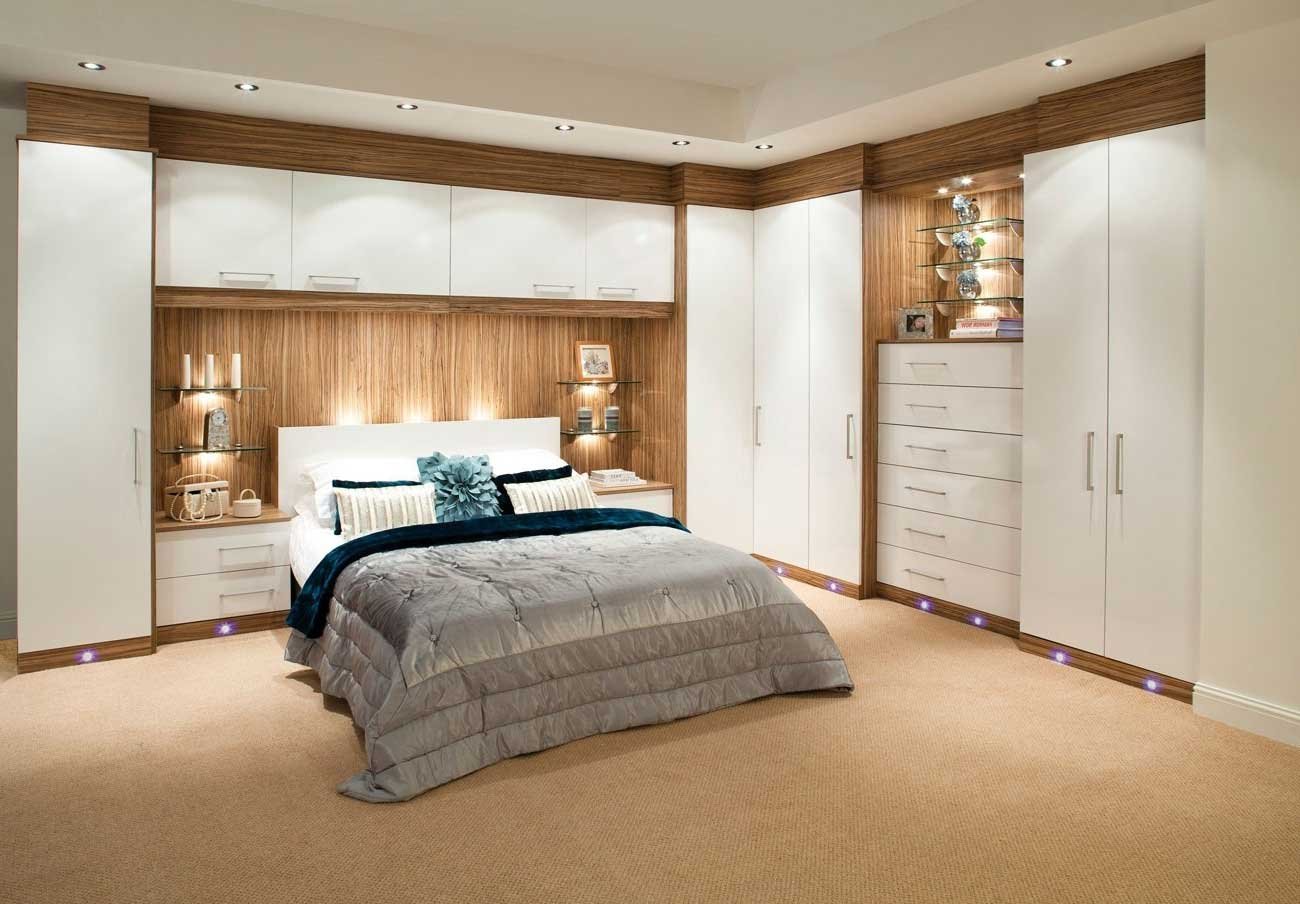 The design of your bedroom can be as simple or elaborate as your budget dictates, meaning you get the most for the budget you're working with. If you're looking to go all out, then working with a professional designer is the way forward as they can help to come up with ideas that can truly personalise your space.
You should also consider the impact that fitted bedroom furniture will have on your home's value, as you won't be able to take it with you when if and when you move. Fitted bedroom furniture is an investment which will often increase the value of your home when the time comes to sell it. 
You're also making an investment in the look of your home as you will be able to come up with a space that is truly timeless. From classic cabinetry to contemporary storage, fitted bedroom furniture gives you the ability to come up with storage that is fully integrated.
Making the most of your space:
For the most part, fitted furniture is usually built wall to wall, floor to ceiling which makes the most of your space giving you as much storage space as you need. When planning with your designer, you can choose as much storage space you need, as well as integrating anything you need like a desk, drawers as well as shelving. 
Utilising the space is important especially if you're considering converting a space like an attic or a loft. These would-be rooms usually sloped ceilings that can't make use of conventional furniture, leaving your options slim at best. Fitted bedroom furniture can give you the chance to turn a loft or an attic into a second or third bedroom.
This end results leaves the homeowner with a space that is truly bespoke, providing you with utility and form that freestanding furniture couldn't give you. It's objectively difficult to pair furniture in the bedroom as the look and feel of furniture will conflict, whereas fitted bedroom furniture blends both function and form into one. 
A choice of colours & finishes:
Regardless of the design you're looking for, you'll be re-assured to know that most looks, styles and designs can be accounted for with fitted bedroom furniture. As the cabinetry is bespoke, you'll be able to choose the design, colour and finish of your furniture to suit your preferences. If you're going for a classic look, then you will also have the benefit of being able to choose the materials you'd like, from walnut, oaks and beech. 
You can take advantage of a full and complete range of designs, styles, and finishes which can directly complement the design and theme of your home. With a bespoke fitted wardrobe, you can easily choose the design you prefer, whether you want basic and classic white or something more modern such as high gloss materials which have the look of glass.
A room that's truly yours:
Whilst freestanding furniture does have its purpose, opting for fitted bedroom furniture can give you a wide list of benefits that you couldn't get with conventional furniture. Being able to design your space with the help of a professional company empowers you to build a space that fulfils your requirements like no other space could. Whether you're looking for more storage, or just looking for a space that pleases the eyes, fitted bedroom furniture is the option for you!