The field of medicine is sacred! Regardless of your role as a nurse or a doctor, the job requires utmost hard work and dedication. Nursing, however, is a profession that entails tending to patients on an hourly basis and requires special skills to fulfill the job effectively. To succeed, nurses need to stay up-to-date with all the latest technological advancements related to the nursing profession.
With the world dealing with various health issues and diseases simultaneously, nurses need to continually improve and learn to serve better. No matter where you are in your nursing career, there will always be room for up-skilling your existing skillset and enhancing your knowledge base. Below we have outlined a few ways.
Get A Master's In Nursing
Most nursing jobs can be earned after a Bachelor's degree and a relevant certification. However, if you already have a BSN (Bachelors of Science in Nursing), then the next obvious step to up-skilling yourself is getting a master's degree. This will uplift your nursing experience to the next level.
A master's degree can also directly propel you to the role of a Nurse Practitioner. Given the severe understaffing in the healthcare industry, NPs play a crucial role as they have more authority to make critical decisions for improved patient care.
Many educational universities now provide online degrees that make it easier for practicing nurses to acquire a specialized master's degree alongside gaining relevant clinical experience. For instance, you can get an online MSN FNP while working in an appropriate healthcare setting to become a qualified family nurse eventually. Having a master's under your belt makes it easier for RNs to apply for more senior positions on the job and work in specific areas of interest.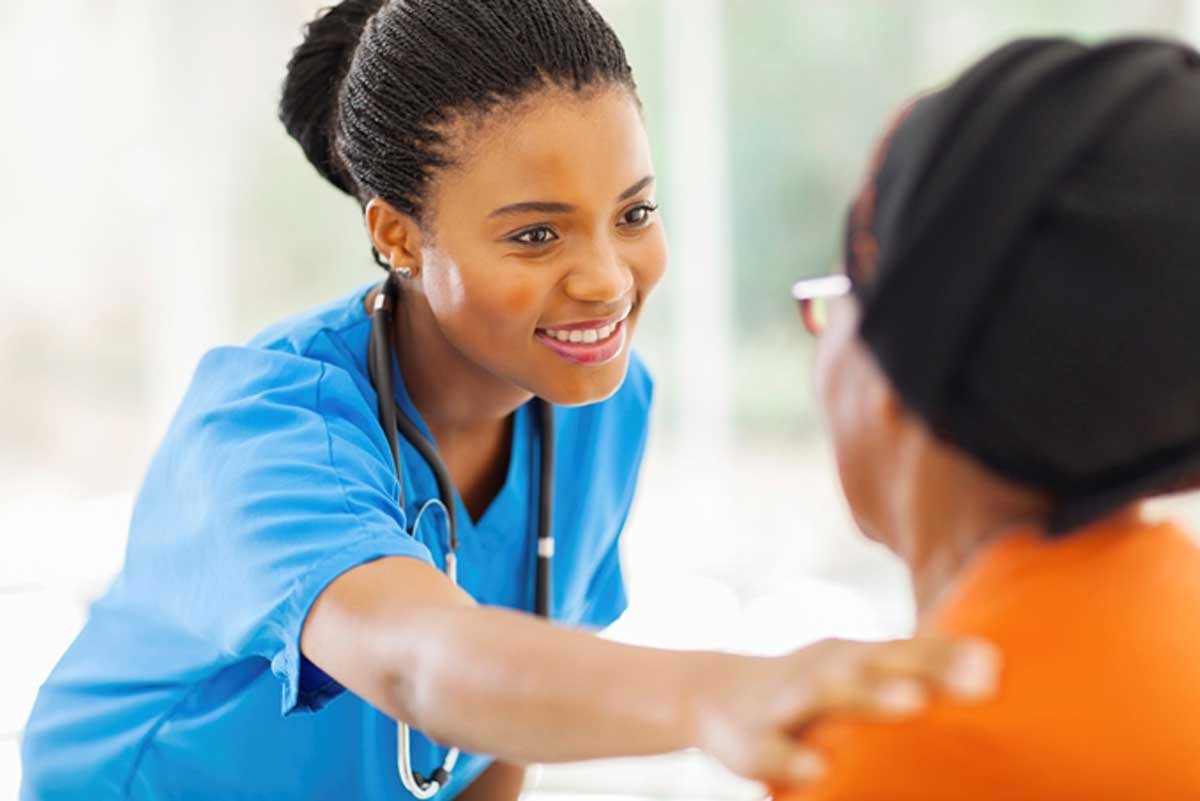 Get Doctor Of Nursing Practice
Likewise, if you already have an MSN degree and need to take your existing skills to the next level, a Doctorate program is the way to go. Doctorate programs are ideal for nurses who want to polish their research skills and bring them to good use to improve society's overall wellbeing. With a doctorate, nurses spend significant time researching and developing ways to enhance patient care delivery with technologically superior methods.
Additionally, a doctorate program also hones nurses' leadership and entrepreneurial skills. DNPs play the role of influencers within the nursing practice are often looked up to by junior nurses as a source of inspiration. If you want to brush up on your leadership skills, this is the correct route for you. You can also start your private practice as a DNP. After a BSN to masters in nursing online, consider pursuing a doctorate.
Familiarize Yourself With All The Latest Nursing Tech
Technology is evolving at a rapid rate, and health-tech is no exception. New clinical and non-clinical tech-based processes emerge, increasing automation and digitalization within the healthcare industry.
As a nurse, it is essential to become familiar with the latest equipment and methods within a healthcare facility. Many apps allow you to monitor a patient's heartbeat, blood pressure, etc. Medicines can be dispensed via automated IV pumps to avoid critical human errors.
To work in such an environment, a nurse must be very upbeat and fluent with current technology. Lack of digital expertise can affect your work and ability to deliver good care to patients. Staying abreast with technology will help you in your career and allow a better perspective of how this profession works overall.
Invest In Good Communication Skills
As much as it sounds cliché, effective communication skills are among the most critical skills every nurse needs on the job. If you lack tem, work on enhancing them ASAP!
Nurses attend to patients before any physicians or doctor. Hence, they need to listen to what the patient has to say about their medical conditions and effectively inform doctors. Nurses with poor communication often lack in providing immediate care, which out rows the whole idea of being prompt. Especially in a dynamic healthcare system, practical inter-personal skills are highly appreciated and are vital. After all, miscommunication can eventually become a matter of life and death in some situations.
Learn To Channel Your Emotions
Being in medicine is a very tough job on its own. Sometimes things can get overwhelming in the sense that a patient might reflect on your issues or something you have experienced in the past. Similarly, numerous incidents can trigger your underlying traumas. But being a nurse, you need to learn how to channel your emotions in a very subtle and professional way. If nurses breakdown emotionally on the counter, how can they be expected to cater to the patient and their loss?
For this, you might want to find a safe place where you can vent out after a heavy day. Likewise, having understanding colleagues or seeking professional help might also be a great help. Nurses are not immune to everyday work-related stress, and every competent nurse realizes this.
Value Your Time
Time management is a vital skill that every professional must develop. If you lack in this department as a nurse, consider taking steps to incorporate this skill to uplift your daily practice. Being a nurse requires immediate availability. If you are on a call, you must remain available at all times.
Putting away your personal engagements at work is very important. Use simple tips and tricks such as setting alarms, reminders and creating a personal schedule to manage your time more effectively and skillfully. Having said that, do try to maintain a healthy work-life balance.
Summing It All Up
No matter how much you have learned, there's always room for improvement. This is one of life's most valuable lessons and comes extremely handy when working in a field like nursing.
As a practicing nurse, you must always thirst for more knowledge and improved skills that make you better on your job. Being a more skilled nurse enables you to improve the quality of care you can deliver to patients. And trust us, there's no more incredible feeling of gratification than knowing that your patients are happy and healthy because of the excellent service you provide.