Personal Detail
Celebrity Name: Kandi Burruss
Full Name: Kandi Lenice Burruss-Tucker
Gender: Female
Birthday: May 17, 1976
Place of Origin: Georgia, US
Age: 44
Height: 5'7"
Nationality: American
Sexual Orientation: Straight Female
Status: Married
Husband: Todd Tucker
Profession: Singer, Songwriter, Actress, Television Producer, TV Personality and Record Producer
Kandi Burruss Total Net Worth: $30 million
Personal Life
Kandi Lenice Burruss-Tucker or is very well known in the industry as "Kandi" is a female American singer, songwriter, actress, record producer, television producer, and TV personality.
She was born on the 17th of May 1976, in East Point, Georgia, United States. Her parents are Rev. Titus Burruss, Jr. and Joyce Jones.
She had a brother named Patrick Riley, who was unfortunately caught in a car crash in 1991, at the age of 22. She had her education at East Point, Georgia, Tri-Cities High School, where she graduated in 1994.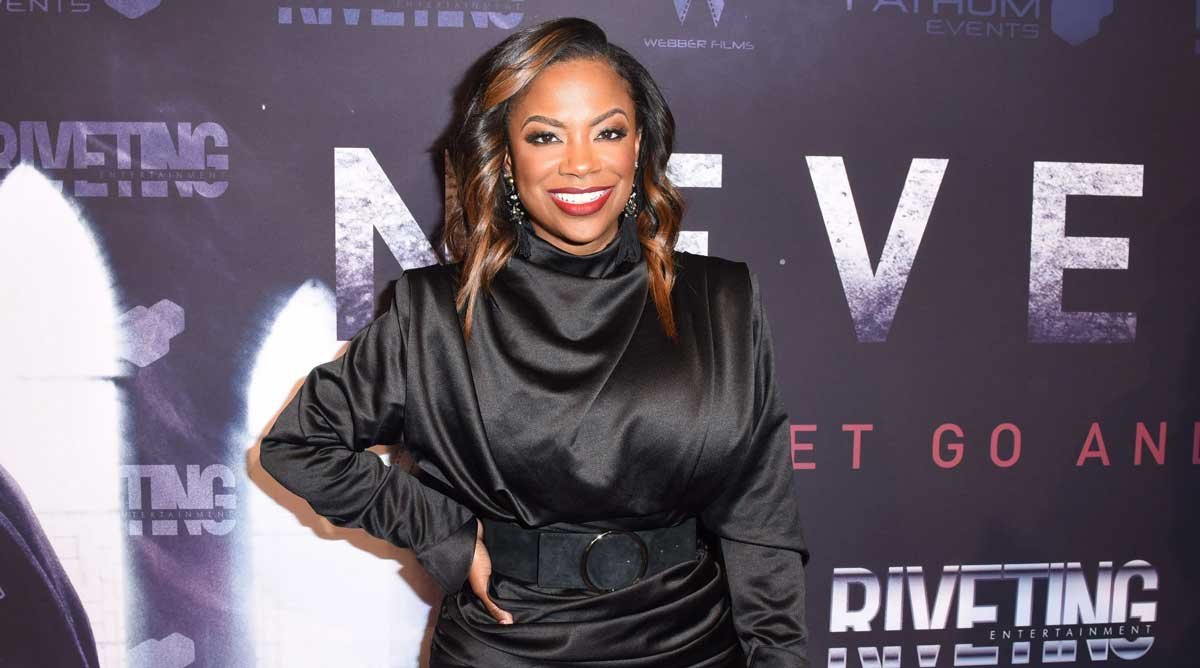 Kandi in her religious life is an active member of the Church of Holiness. She has 3 children. Her first child is a daughter named Riley Burruss, with her ex-boyfriend named Russell "Block" Spencer, of Block Entertainment, in 2002.
Later in 2008, she began a relationship with Ashley "A.J." Jewell where they became engaged after dating a couple of months. However, an unfortunate event that Ashley died in 2009, because of a head injury he got from a brawl. 
In 2013, Kandi made a statement on Twitter that she is engaged with Todd Tucker, who is a former line producer for the show The Real Housewives of Atlanta. The couple started dating while filming the fourth season of the show, in 2011.
They were married in 2014 and lived in Atlanta, Georgia. The couple has children, Kandi gave birth to her second child named Ace Wells in 2016 and her third child, Blaze Tucker in 2019. 
Kandi Burruss Career Debut
Her career started when Kandi met LaTocha Scott and her sister Tamika while attending a show in the Tri-Cities performing arts high school in East Point. Given that LaTocha has already been performing with a group called 'Precise', the three began to form their own group and recruited a fourth member, Tamera Coggins.
Although, the fourth member of the team did not last for long in the group. Soon they were able to find a new member named Tameka "Tiny" Cottle, where they officially formed a quintet vocal group called "Xscape".
Later on, Xscape was able to catch the attention of Jermaine Dupri and was able to sign a deal to his record label So So Def Recordings. 
Career Highlights
The group Xscape released their debut album in 1993, titled "Hummin' Comin' at 'Cha. The album's success ranked the number 17th place in the US Billboard 200 and ranked 3rd on the Top R&B Albums.
The album was a commercial success that it was awarded as a certified platinum album of the year. Following their first album, the group released their second album in 1995, titled Off the Hook, which also became a platinum record.
Their third album was their final studio album as a group, it was titled Traces of My Lipstick, which ranked 28th in the Billboard 200 and 6th in the Hot R&BHipHop album chart.
The album sold over a million copies in the US. LaTocha Scott finally decided to leave the group to start her solo career.
But, sooner, the group regrouped again and made appearances in Hardball and Big Momma's House soundtracks. Thereafter, the group went to another pause in 2015. 
After the disbandment of the group, Kandi focused her career in songwriting and solo production. She was also given an opportunity for a television career when she replaced a role in The Real Housewives of Atlanta. 
Kandi did not limit herself and also ventured to other industries. In her film career, she made cameo appearances on television series such as, Thicker than Water, Chef Roble & Co., Let's Stay Together, and Single Ladies. 
She owns a company called 'Bedroom Kandi' that is producing sex toys. 
Kandi Burruss Awards and Nominations
All throughout her career, Kandi has received nominations and awards in different industries. She has won a Grammy Awards for Best R&B Song and Best Rhythm & Blues Song, for writing the song 'No Scrubs' in 2000. 
She received a nomination in People's Choice Awards for Favorite Reality TV Star in the show The Real Housewives of Atlanta in 2019. 
Kandi Burruss Total Net Worth
Kandi Burruss is one of the successful multi-talented artists in the music industry. Her career as a singer, songwriter, record producer, businesswoman, actress, TV producer, and personality has gained her the recognition of many people in the industry and community. 
She has a total net worth of $30 million.