With the oversaturated fashion industry, it's safe to say we're spoiled for choice when it comes to accessories. Despite the vast variety of options, from timeless leather bags and headwear to jewellery, eyewear (sunglasses to be exact) is among the most popular fashion accessories.  
This can be attributed to the fact sunglasses have their impact both on a person's style and well-being, given their importance for eye health and protection. Even if you aren't a fan of accessorising, or putting on fashion spectacles for that matter, think of them as essential as sunscreen because those UV rays can be damaging. You don't want to get your eyes sunburned now, do you?
Moreover, if you care about your looks too and keeping a youthful appearance with a healthy glow, besides carefully choosing the adequate skincare products, you should cut down on some habits too, one of them being frequent squinting. That's what happens when you leave the sunnies at home and you probably wouldn't like the sight of fine lines and wrinkles that soon.
That being said, getting a pair of quality sunglasses is a must. This way, you won't have to hide under umbrellas and you won't have to forcefully wear stylish accessories like women's hats if that's not your thing.
You shouldn't be cheap with this kind of accessory because top-notch brands like Oakley, Revo, Maui Jim, Ray-Ban, Tom Ford, Prada and Bolle among others, have got the lens technologies that take care of your eyes. Add to this the materials used for the frames as well as the fancy designs, and you've got a pair of timeless sunnies.
That's not to say they're safe from some wear and tear over time, as it usually happens when you wear a pair for years even with outstanding brands. But the great news is once that occurs and the lenses have served you more than well, you can still have your pair looking as good as new. An affordable solution like online lens replacement can revive your favourite pair of sunglasses, allowing you to wear them for longer.
Why Get Replacement Lenses?
With so many models of sunglasses and lenses from various brands, known and unknown, why would one want to get the lenses replaced when you can simply toss out the old ones and buy a new pair? Good question, and here are some answers/reasons that clarify it.
It's the Eco-Friendly Thing to Do 
Nowadays, we hear and see a lot of eco-friendly trends and changes going on around us and getting replacement lenses is one of them. Yes, it's possible and easy to be more eco-friendly in everyday life, and one of the solutions lies in not making more than needed changes in your wardrobe, or rather with the accessories.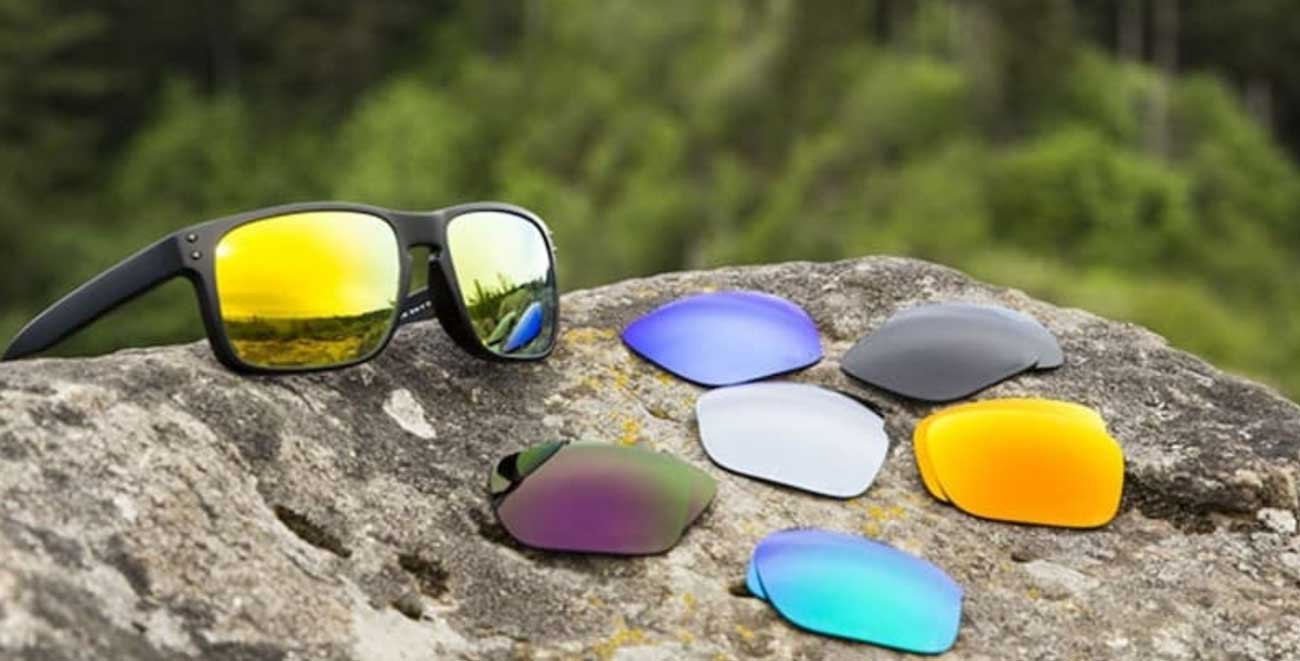 Instead of wearing a pair for a short amount of time, then replacing it with a new one and polluting the environment as a result, you can keep the old frame and expand its lifespan by upgrading the lenses whenever they get damaged.
You Can Style Up Old Shades
You've used your favourite eyewear for years, and as much as you love it with a heavy heart you admit to yourself it's past its stylishness. Why toss it out when you can give it a new look with replacement sunglass lenses.
Not only is this kind of shopping move in favour of the environment and your style, but it's also the most affordable way to keep up with lens trends. This way you'd save off on accessories and still look stylish!
But Most Importantly, You'd Get Better Vision
Depending on the outdoor activities, there are times when you're more in need of polarised lenses and other times when you'd be better off with non-polarised. You can improve your vision depending on your needs with the suitable online lens replacement options. Even if you have difficulty with the installation, the manufacturers and sellers have step-by-step videos to guide you through.
Besides the polarised and non-polarised substitutes, lenses of today are created with outstanding technologies as is the case with the addition of anti-scratch coating that makes them more resistant to scratching; talk about seeing the world around you without any lens damages and flaws!
Choosing the Ideal Lens Replacement
On the Lookout for the Right Seller
Considering there are many options of replacements available over the internet, you're going to come across many stores and sellers. To be sure on the quality and that what you're getting is truly chic, durable and protective, i.e. worth your money, it's important to do some research.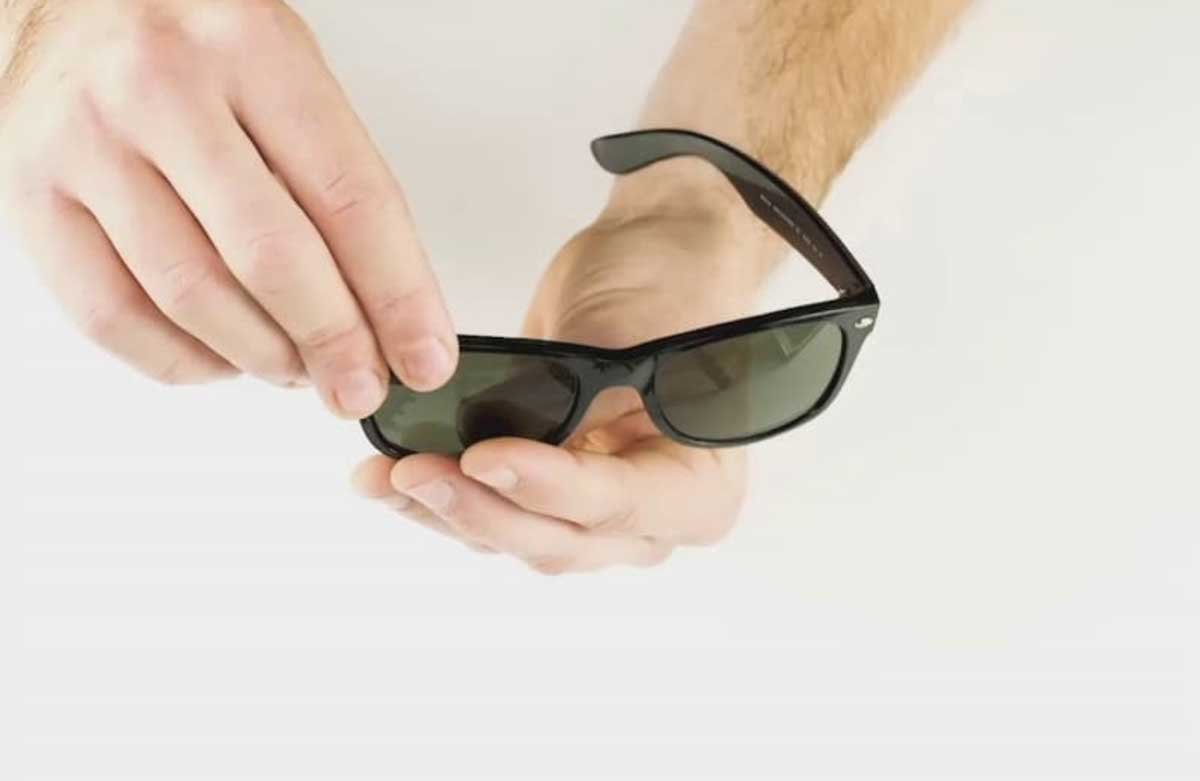 First and foremost, look for customer reviews. If there are many positive comments on the seller's shipment, warranty, and quality of the sunglass lenses they offer, then that's the sign you need to be certain of their reliability.
Installation guides, care and repair tips provided by the seller are extra signs that work in their favour, along with additional services such as custom made replacement lenses. This comes in handy if they don't have the model or brand of your sunglasses in their catalogue. In case you live in countries like Australia, you might also have to pay attention to whether or not the lenses meet the standards, as in the example with the AS/NZA 1067:2003 standard.
Picking the Right Materials
Basically, the choice comes down to two options: glass and plastic. It may not be that easy to make up your mind given that they both have their pros and cons, so here's how the two stand compared.
If you care about the design, specifically its weight because of thinking of long-term use, then plastic is the winner without a doubt. Glass being heavier, it isn't exactly ideal for comfort if you plan on using the sunglasses for hours.
When it comes to longevity, glass tends to be tougher due to its construction, however plastics as of late, in the example of highest grade polycarbonate and polyamide, can match and sometimes even outmatch that. In addition, you also get HD performance. Moreover, with plastic, you won't have to worry about splintering or shattering your replacement lenses into pieces as they're more impact resistant.
In terms of price, glass tends to be somewhat more affordable than the plastic alternative but it lacks the versatility in colours, coatings and designs.
With plastic lenses nowadays you can get UV (this includes UVA, UVB and UVC) and blue light protection because of the advanced technologies involved in creating them to offer you 100% safety.