Who Is Ozzy Osbourne?
Ozzy Osbourne is a famous English actor, songwriter, and singer. He is one of the founders of the band "Black Sabbath," which released its first album in 1970. Due to his success and his band, he was named the "Godfather of Heavy Metal." He is also well-known for the reality TV show, "The Osbournes" where he was featured along with his family.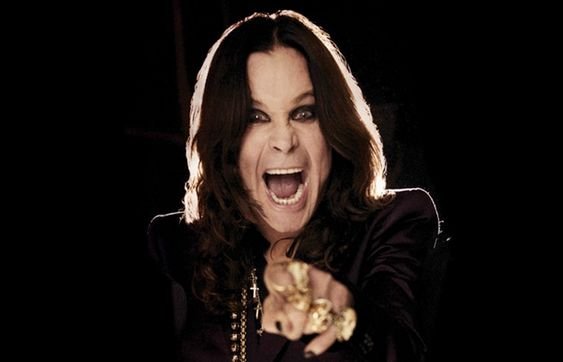 Personal Details
Celebrity Name:

Ozzy Osbourne

Full Name:

John Michael "Ozzy" Osbourne

Gender:

Male

Birth Date:

December 3, 1948

Birth Place:

Aston, Birmingham, United Kingdom

Age:

71

Height:

1.76m

Weight:

76 kilos

Nationality:

English, British

Sexual Orientation:

Straight

Status:

Married

Wife:

Thelma Riley, married 1971-1982; Sharon Osbourne, married since 1982

Children:

Jack Osbourne, Kelly Osbourne, Jessica Starshine Osbourne, Aimee Osbourne, Louis Osbourne, and Elliot Kingsley

Profession:

English actor, songwriter, singer, and reality TV star

Net Worth:

$250 million
Ozzy Osbourne Early Life
John Michael Osbourne was born on December 3, 1948, in Aston, Birmingham to parents Jack Osbourne and Lilian Osbourne. His father worked for the General Electric Company as a toolmaker but passed away in 1977. His mother was a factory worker and passed away in 2001. He has other five siblings. He has two brothers, Paul Osbourne and Tony Osbourne, and three sisters, Iris Osbourne, Jean Osbourne, and Gillian Osbourne. His family is known to have lived a simple middle-class life.
Ozzy did not get a formal education and dropped school when he was only 15 to look for a job. He had several kinds of work, such as an apprentice toolmaker, plumber, and laborer.
Personal Life
Ozzy got married twice in his lifetime. The first one was to Thelma Riley. He met her in a nightclub where she was working. They married in 1971 and got divorced sometime in 1982. They had two children together, Jessica Starshine and Louis John. Thelma also had a son before he met Ozzy, Elliot Kingsley.
Shortly after Thelma and Ozzy broke up, he married Sharon Osbourne in that same year. She was multi-talented and a famous TV host. They have three children together, Kelly, Jack, and Aimee. Jack Osbourne is a popular producer, actor, and media personality, Kelly is a fashion designer, singer, actress, and songwriter, and Aimee is a composer and actress.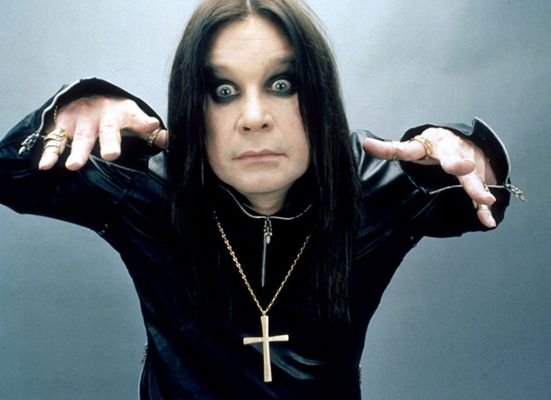 Ozzy Osbourne Career
Ozzy once shared that one of the songs that inspired him to become a musician was "She Loves You," by The Beatles. At the end of 1967, he received an invitation from Geezer Butler to be the lead vocalist of their band "Rare Breed." They performed in several shows but eventually separated. Later on, Geezer and Ozzy got back together and invited Bill Ward and Tony Iommi to complete the band "Polka Tulk Blues." They renamed it to "Earth" and then to "Black Sabbath."
Their self-titled debut album was launched in 1970. The band's second album titled "Paranoid" was launched that same year, which debuted on the United Kingdom Albums Chart and the Dutch Albums Chart. Ozzy briefly left the band for a solo project but went back later on.
His solo project was with the band named "Blizzard of Ozz." It released two albums, one was self-titled and the other one was "Diary of a Madman."
Awards and Achievements
In his entire career, Ozzy Osbourne was graced with multiple awards. It is known that he has won three Grammy Awards and received eight nominations. He won the "Best Metal Performance" for the songs "Iron Man" and "God Is Dead?" He also won the "Best Metal Performance With Vocal" for the single, "I Don't Want to Change the World."
Other awards Ozzy won include Teen Choice Award for Choice TV: Personality, MTV Europe Music Award for Global Icon, and NME Award – Godlike Genius Award among others.
Ozzy Osbourne Total Net Worth 2020
To date, it is believed that Ozzy Osbourne has a total net worth of $250 million. Most of his wealth came from his band, "The Black Sabbath." These include album sales, tours, and other performances. He has also earned a fortune from his and his family's reality TV show, "The Osbournes."