Who Is Pitbull?
Known as "Mr. Worldwide," Pitbull is a famous American activist, philanthropist, brand ambassador, entrepreneur, music producer, actor, singer, and rapper. Among his famous songs are "Timber," "Give Me Everything," and "I Know You Want Me (Calle Ocho)." Having collaborated with various famous artists Pitbull is considered one of the most successful individuals in the music industry.
Personal Details
Celebrity Name:

Pitbull

Full Name:

Armando Christian Perez

Gender:

Male

Birth Date:

January 15, 1981

Birth Place:

Miami, Florida, US

Age:

39 

Height:

1.7m

Weight:

73 kilos

Nationality:

American

Sexual Orientation:

Straight

Status:

Single

Wife:

None

Children:

Destiny Perez, Bryce Perez

Profession:

American activist, philanthropist, brand ambassador, entrepreneur, music producer, actor, singer, and rapper.

Net Worth:

$90 million
Early Life
Armando Christian Perz was born on January 15, 1981, in Miami, Florida to parents Armando Perez and Alysha Acosta. Both of his parents are originally from Cuba. He has one sister named Jennifer Betances.
While Pitbull was still young, his parents got divorced and he was initially raised by his mother. He was then welcomed to a foster family and grew up in Roswell City, Georgia. He attended the Miami Coral Park High School and South Miami High School.
As he was growing up, Pitbull is known to have memorized the works of Jose Marti, a renowned Cuban poet. He also claimed that Luther Campbell, Celia Cruz, and Poison Clan were among his great influences.
Personal Life
There is little information regarding Pitbull's life as he keeps his personal matters as private as possible. However, it was known that he used to date Barbara Alba. Together, they have two children, named Bryce and Destiny.
There were also rumors that he had a relationship with Olga Loera, a known American-Mexican model. There were also rumors circulating, although not proven, that he had a brief relationship with Jennifer Lopez, a world-renowned fashion designer, actress, performer, singer, and dancer.
Music Career
In 2001, Pitbull made an appearance on "Lollipop," a single of Luther Campbell. The next year, he was a featured artist on "Pitbulls Cuban Rideout," a track from "King of Crunk" by Lil John. His "Oye" song in 2003 was a featured song in the hit movie, "2 Fast 2 Furious."
His first album titled "M.I.A.M.I" was released in 2004 by TVT Records. The album featured various artists, such as Lil Jon, Bigg D, and The Diaz Brothers among others. It had five singles, which include "Back Up," "Culo," and "That's Nasty."
In November of 2015, he released his debut compilation album titled "Money Is Still a Major Issue." It featured artists like Ivy Queen, Daddy Yankee, and Elephant Man. His other music projects include "Rebelution" in 2009, "The Boatlift" in 2007, and "El Mariel" in 2006. His Rebelution album included the hit song "I Know You Want Me (Calle Ocho)," which reached the #2 spot on the Billboard Hot 100. In 2010, he released his fifth album titled "Armando," which was completely recorded in Spanish.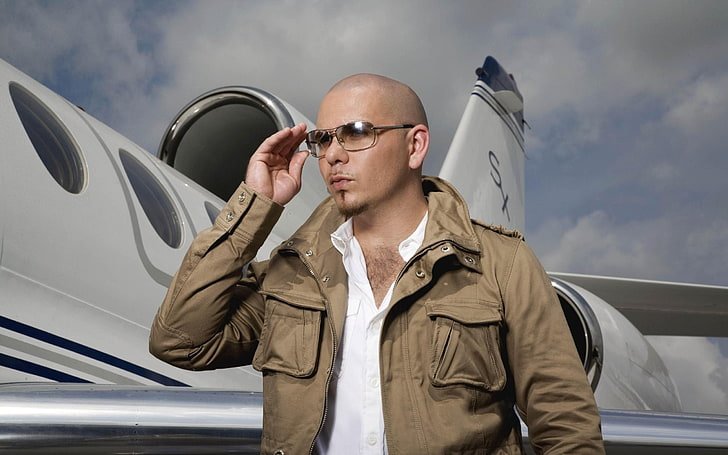 In June 2011, Pitbull launched his best-selling album, "Planet Pit." It had over 55,000 copies sold in just the first week. The album reached the #2 spot on the Top Rap Albums chart and #7 spot on the Billboard 200. It features songs like "Give Me Everything" featuring Ne-Yo, Nayer, and Afrojack; "Rain Over Me" featuring Marc Anthony; and "Hey Baby (Drop It to the Floor)" featuring T-Pain.
His other albums include "Climate Change" in 2017, "Dale" in 2015, "Globalization" in 2014, and "Global Warming" in 2012. He also had an EP in 2013, "Meltdown," which was famous for the single "Timber" that features Kesha.
Pitbull Other Careers
Other than music, Pitbull is a businessman and an actor. He appeared in "Blood Money" in 2013 and "La Gasolina: Reggaeton Explosion" in 2012. He was also the voice of "Bufo," a character from the movie, "Epic." He also appeared in an episode of the TV series, "Empire," in 2015. Other guest appearances he made include "Shark Tank" and "Dancing With the Stars" in 2012.
As a businessman, Pitbull owns a stake in Miami Subs Pizza and Grill and Voli Vodka. In addition, he has worked with famous brands, such as Budweiser, Kodak, and Dr. Pepper.
Awards and Achievements
In 2013, Pitbull won a Latin Grammy Award for Best Urban Performance. In 2016, he won another Grammy Award for Best Latin Rock, Urban, or Alternative Album. His other achievements include iHeartRadio Awards, Latin Music Italian Awards, and various Billboard Music Awards. Furthermore, in 2016, he earned a star on the Hollywood Walk of Fame.
Pitbull Total Net Worth
To date, Pitbull is known to have a total net worth of $90 million. The majority of his fortune came from his music career. He has sold countless copies, was featured in other songs from various artists, and had multiple performances. He has also earned a great fortune from being a businessman and from being an actor.