Who Is Stephen King?
Stephen King is a world-class American author of fantasy, suspense, horror, and supernatural fiction novels. His books have sold more than 350 million copies across the globe. He has published a total of 61 novels, including the seven he wrote under his pen name, Richard Bachman and six non-fiction pieces.
A lot of his works have been made into mini-series and movies, such as It, Carrie, The Shawshank Redemption, The Shining, Stand by Me, and the Misery. Because of this, he has been given the title of King of Horror.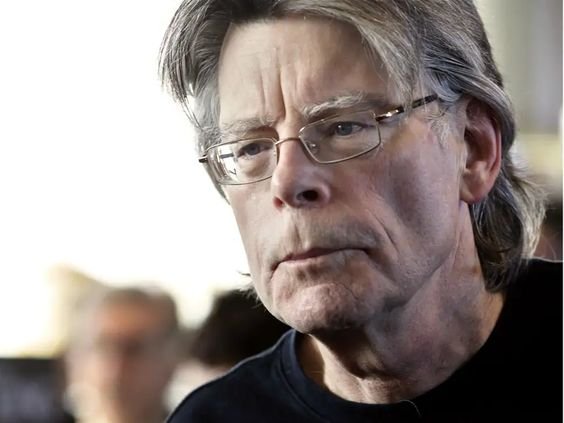 Personal Details
Celebrity Name:

Stephen King

Full Name:

Stephen Edwin King

Gender:

Male

Birth Date:

September 21, 1947

Birth Place:

Portland, Maine, US

Age:

72

Nationality:

American

Height:

1.93 m

Weight:

75 kilos

Sexual Orientation:

Straight

Status:

Married

Wife's Name:

Tabitha King, married in 1971

Children:

Owen King, Joe Hill, Naomi King

Profession:

Author

Net Worth 2020:

$450 million
Early Life
Stephen Edwin King was born on September 21, 1947, in Maine Medical Center in Portland, Maine, US. His father left his family at a tender age, leaving his mother, Nellie Ruth to raise him and David, his adopted brother alone. His family moved first to Wisconsin and then to Connecticut before settling in Durham finally. When he was young, it was said that Stephen King saw his friend get hit by a train and killed. However, he has no memory of this incident. According to his family, King returned home in shock after leaving the house to play with the boy. They then found out what happened.
Since he was young, Stephen King showed interest in horror and became an avid reader of horror comics, such as Tales From the Crypt. While still going to school, he started writing his own pieces for fun. Realizing his talents, he started to sell his pieces to his friends. One of his first stories that got published independently was I Was a Teenage Grave Robber.
He went to the University of Maine where he finished his Bachelor Arts Degree in English. While attending college, he wrote for the school's newspaper.
Personal Life
Stephen King and Tabitha Spruce got married on January 2, 1971, and have three children together. They are known philanthropists and donate about $4 million yearly to schools, libraries, organizations, and even to local fire departments. They also established The Stephen King and Tabitha King Foundation, a charity that gives over $2.8 million yearly.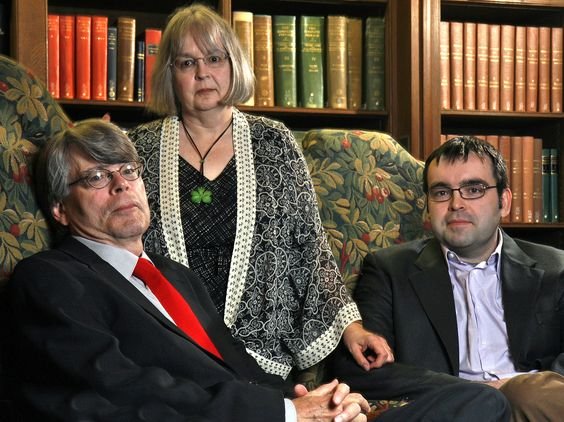 Among the favorite books of Stephen King include The Adventures of Huckleberry Finn, The Golden Argosy, The Raj Quartet, The Satanic Verses, Blood Meridian, McTeague, Nineteen Eighty-four, Lord of the Flies, Light in August, and the Bleak House.
Career
Stephen King started writing professionally in 1967 when his first book, The Glass Floor, was launched. When he finished school, he had a hard time landing a teaching job, so he started writing articles for men's magazines. Later on, he found a job as a tutor but continued to write.
The success of his career started during the release of Carrie in 1973 where he earned $400,000. In 2000, he took advantage of the advancing of technology and released online his piece, The Plant.
Among the most successful novels of Stephen King are Bag of Bone, Doctor Sleep, and On Dumas Key. He also got interested in music and wrote songs for famous musicians, such as Michael Jackson. He also collaborated with other well-known authors, such as Peter Straub, Barbara Kruger, and Stewart O'Nan. In addition, he and his son, Owen wrote Sleeping Beauties together.
Awards and Achievements
Stephen King has won more than 50 accolades. Some of his distinguished awards are Bram Stoker Award, Alex Awards, Hugo Award, World Fantasy Award, Britsh Fantasy Award, Locus Awards, National Magazine Awards, and more.
Stephen King's Net Worth in 2020
The total net worth of Stephen King is $450 million. The majority of his fortune came from his best-selling novels. Yearly, he earns about $20 million.
He owns several properties, such as his apartments in Lovell, Florida, and Bangor, all of which are worth at least $115 million. He possesses nine expensive vehicles with a total value of $3 million. With his wife, Tabitha, they own Zone Radio Corp, a notable radio station.