Instagram is one of the most powerful marketing tools for large corporations and small startups. The visual framework is engaging and personal, capturing the highlights of various social media platforms for one all-inclusive marketing powerhouse. 
One of the overarching issues brands face when marketing through Instagram is adding links. Instagram was designed to be a self-contained platform presented under the guise of authenticity. Therefore, linking options are limited. 
Here's what you need to know about why Instagram links are important and how you can hack this platform to drive traffic and profit to your business.
Why Links Matter
Instagram is an incredible platform for finding leads, nourishing prospect relationships, and building brand trust with an audience. That leads to the money-making question: what happens next?
Links create the bridge between nourishing customer relationships and transacting. Without direct links, there's more customer friction when trying to convert a lead into a paying customer. The simpler the transaction process, the more likely people will complete them.
The same theory also applies to other indirect transactions, such as gaining subscribers to an email list for direct marketing efforts or driving traffic to a blog. 
Challenges with Linking in Instagram
As Instagram was designed to be a self-contained platform, the linking options are limited. Links added to an in-feed post will show up as clunky, unlinked text. The majority of profiles are allowed to include a single link in the bio, though there are a few loopholes.
Profiles with over 10,000 followers are allowed to add a swipe-up link to Stories posts, which disappear after 24 hours. Additionally, retail and eCommerce businesses with shoppable posts can add click-through product tags to in-feed posts. However, gaining approval for shoppable posts is challenging, particularly for service-based businesses.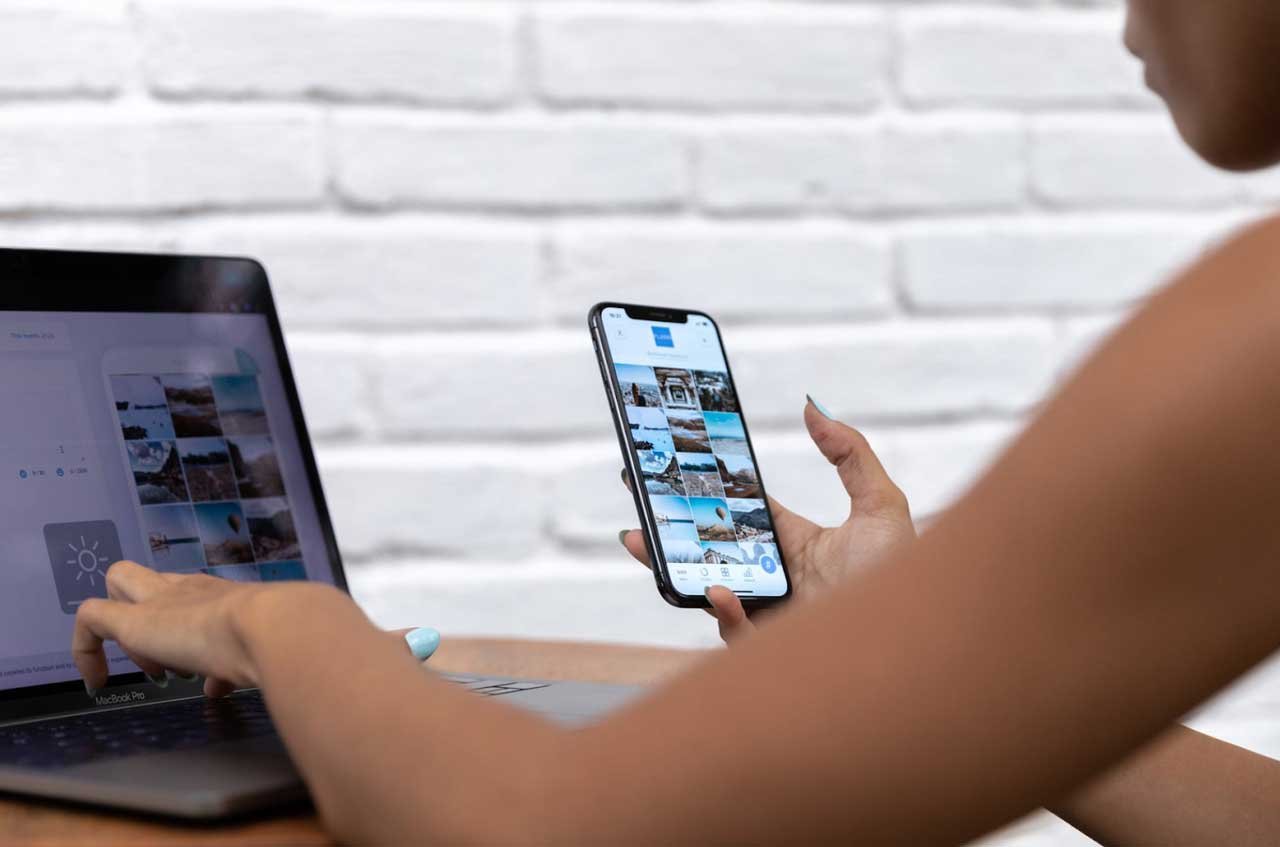 Tools to Use for Adding Links
As a solution for the linking challenges posed by Instagram, SaaS developers have created a few platforms to improve linking opportunities. Generally, these tools create a link-oriented landing page via the profile link so that bloggers and businesses can add links to various destinations. 
For example, this product at Sked Social gives the option of button links or graphic links, with branding color customization. It also integrates with analytics for better metrics and goal tracking.
Using a bio link platform is the best way to get around the linking issues within Instagram so that you can drive your traffic where you want it and improve conversions.
How to Link Effectively
When it comes to adding a link tree or landing page, it's not as simple as the age-old, "build it, and they will come" mentality. There are specific elements that will improve the user experience, thus improving your conversions.
Here are some key features to look for when implementing a linking strategy for Instagram: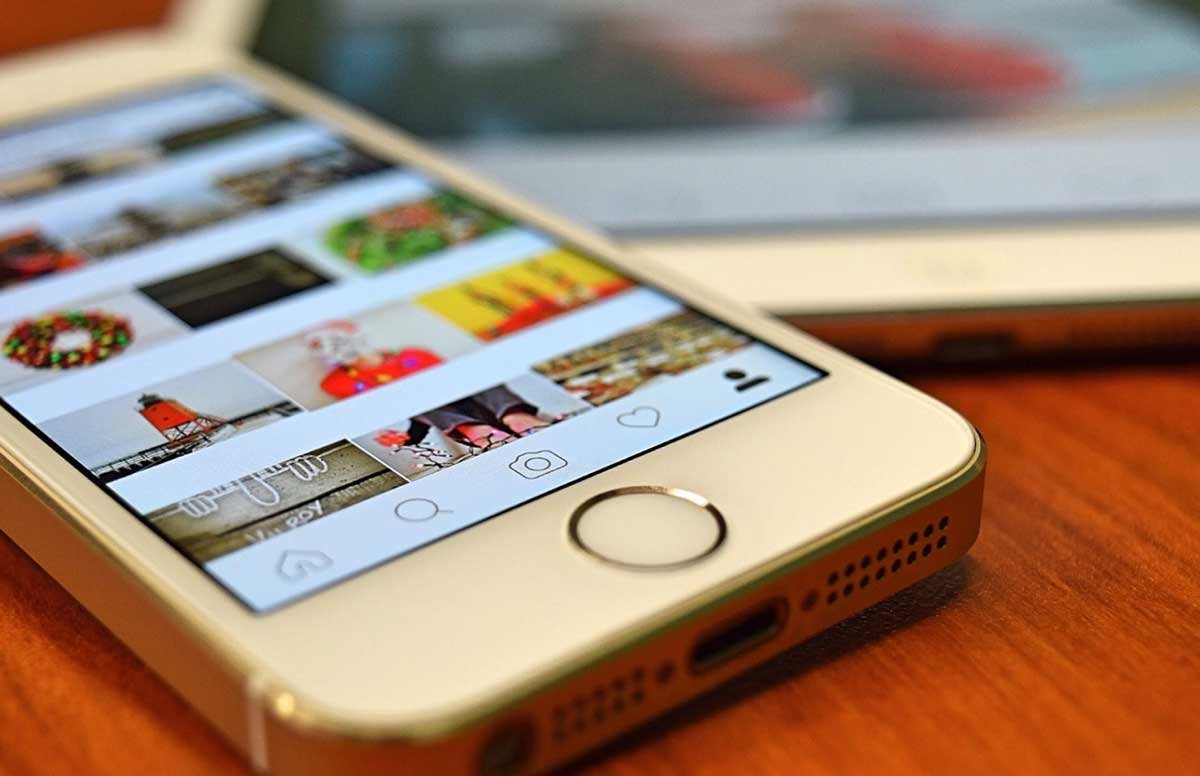 Add Custom Branding
The first thing to look for when choosing a link service is customized brand elements. Consistent branding is essential in digital marketing. As the link platform will be the bridge between your Instagram profile and website, it should feel holistic and transitional.
Look for features like color customization and font options at the bare minimum. 
Simplify the Options
Many businesses and brands make the mistake of adding too many link options to their platform. Instead, be intentional and decisive about your link page. What are the top three destinations for your customer journey? 
Consider having two static links that contribute to transacting (either via an email list subscription or sales page) and one fluid link that gets changed weekly. A fluid link could lead to the latest blog post or product release page— something interchangeable yet relevant.
Use a Clear Call-to-Action
Using a call-to-action removes any confusion and engages visitors to your profile. Yes, many Instagrammers know what's expected of them when they see a link. However, having a CTA creates that spark— the human reaction— that says, "I need to click this button."
Consider personifying your CTAs by using first-person language and putting your brand in the viewer's shoes. For instance, instead of saying "subscribe to get your 10% off code," you would say, "claim my 10% off code." It seems like a subtle difference, but CTAs using "my" rather than "your" language yields up to 90% more clicks. 
Test and Adapt
One of the benefits of using a linking platform that integrates with analytics is that you can make data-driven decisions. Take some time to test your linking strategy, identifying what works well and what's falling short. 
Get experimental with different link positions and variables. For example, you might determine that the second link in the list gets more clicks than the first, indicating that the top priority link should be in that position. You might determine that text-dominant links perform better than graphic links for your particular brand. Fortunately, with data analytics, you'll know what works for you.
Now that you understand the importance of links and how you can make them work in your favor, you can go forth and revolutionize your Instagram marketing strategy.