With the increase in the aging population and a wide range of social issues, social workers' demand also increases significantly. Social workers are responsible for helping individuals or groups to deal with their day-to-day life problems. They diagnose clients' issues, devise a treatment plan, counsel them on coping with their problems, and collaborate with other healthcare workers.
Social workers may work in different settings, including educational institutions, government agencies, the healthcare sector, or private clinics. Different workplace environments require social workers to perform varied job duties. However, one thing is sure; they bring positive change in the lives of people. No matter which workplace they choose to offer their services, a social work career can be demanding yet rewarding.
Are you a social worker but don't know how to advance in your career? No worries, you have just landed in the right place. Read on below some strategies that increase the likelihood of advancement in social work career path:
Advance Your Education
Learning is a progressive process, and it should never stop. Even though a bachelor's degree in social work allows you to work in entry-level positions, you can still not design treatment plans and provide direct services. Many of the advanced job positions are inaccessible to individuals without a master's degree.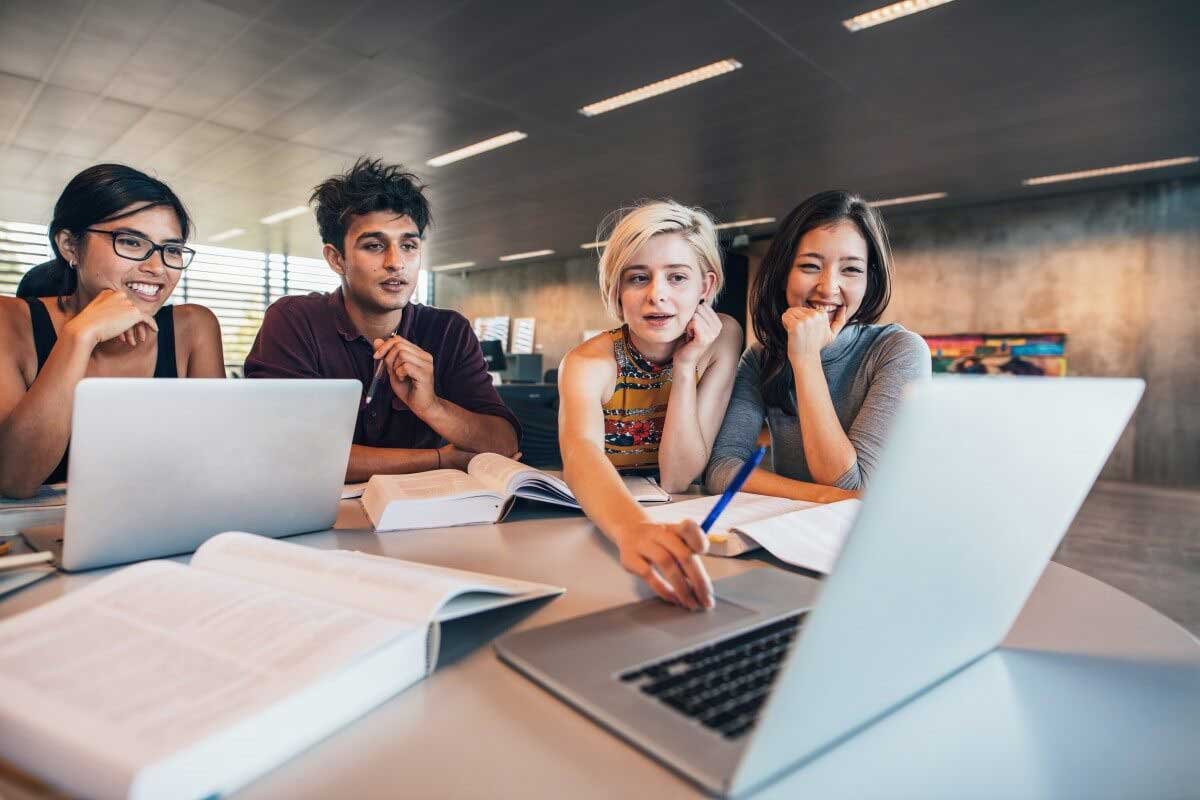 Before you start considering further education options, decide whether you want to pursue an online degree or attend in-person classes. If you are a full-time social worker, enrolling in cswe accredited online msw programs sounds like a perfect choice. Since it can help you to keep up with the work responsibilities, at the same time, advance in your career. It is necessary to obtain a master's degree from CSWE accredited institutes because such programs provide the best social work curriculum and meet quality education standards.
Choose the Field of Specialization
A bachelor's degree lays a foundation of social work; whereas, a master's degree provides a clear picture of what lies ahead in a particular field. Along with this, internship activities during the MSW program allow getting hands-on experience.
However, choosing a specific field for specialization is easier said than done. Most social work students find themselves in conflict on which field to pursue. The following are some of the most common social work career paths:
Mental health: Social workers assist patients in dealing with emotional and mental challenges. They provide treatment plans, educate them, and offer therapy.
School social work: Professionals in this field acts as a mediator between students, teachers, and parents. They help students fight bullyingand harassment issues, provide educational assistance, and cater to students' needs with physical disorders.
Public health: In this field, social workers spread awareness about health practices and collaborate with communities to prepare safety programs.
Earn Licensure
A clinical social worker requires a state license along with an educational degree to practice. Since laws and regulations vary from state to state, it is essential to check the requirements in which state you wish to practice as an official social worker. You can look into the Association of Social Work Boards site to understand each state's requirements and the examination procedure.
After acquiring state licensure, you can further advance your career by pursuing a professional certification in your specialization fields. The National Association of Social Workers offers various a wide range of certification options to social workers depending on their skills and knowledge. Earning certifications from NASW can increase your worth in the eyes of employers.
Join Professional Organizations
Social worker professional organizations offer students how they can become social workers or they can level-up their career. These organizations also allow students to network with other social workers by organizing events, holding seminars and conferences. You can learn scholarships or even job opportunities by joining these organizations.
Moreover, joining a community can provide benefits in more than one way. You can find support from other social workers, share values, get inspiration, advance skills and knowledge. Most organizations offer students with reduced fees memberships to reap the benefits from their community. Some of the organizations every social worker must join includes:
National Association of Social Workers (NASW) – The largest social worker association worldwide helps its community grow and develop by advocating for social policies.
Clinical Social Work Association (CSWA) – The organization includes students, clinical social workers, or professionals just starting their careers. The organization members have access to legal consultations, job boards, the latest clinical information and resources, and much more.
Society of Social Work and Research (SSWR) – The organization includes students, practitioners, and researchers in social work strictly. SSWR provides its members access to research journals, directories, job boards, discounts on research projects, etc.
Hone Interpersonal Skills
Let's be practical; you cannot advance your career as a social worker if you don't have strong interpersonal skills. Your academic knowledge and training are essential constituents to move forward in your career. However, you can't deny the importance of refining emotional and psychological skills. Although most people are born with these skills naturally, that doesn't mean one cannot work on them to polish further. Some of the critical skills every social worker requires to interact with their clients include:
Active Listening: As a social worker, you need to pay attention to every minute detail your client speaks. Here, your active listening plays a crucial part. Your client will feel you understand them, and it builds a strong relationship with them. Even if you feel like you didn't get any point, it's better to ask questions or summarize what your client has said. That way, you can keep engaged and value your client in the session. Good listening abilities establish trust and respect, which is essential to share their problems with ease.
Communication: You will be dealing with clients from diverse backgrounds and different issues in your job. So, you need to possess strong verbal and non-verbal communication Moreover, you must communicate effectively with co-workers and supervisors by reporting to them how you treat your client.
Empathy: How can you understand your clients' problems and help them resolve them if you have no empathy? It refers to picture yourself in another person's shoes and feel the same emotions they are experiencing. Being empathetic helps understand your clients' dilemma and prepare a strategic plan for coping with their problems.
Final Words
From helping patients with mental disabilities, educating families about parental care, and advocacy for patients, social work has a lot to offer. Apart from the high earning potential, no scale can measure the joy you get by helping individuals and communities. According to BLS, this field will grow by 13% by 2029, demonstrating the high demand for social workers. Since everyone has their interests, it is better to go for the one that best aligns with your dream career.