A lot of fashion accessories will remain stylish for a long time, but there are new and returning ones that are definitely trendy in 2020. No matter what the season and weather, these accessories will stand out. Therefore, they are excellent additions to your closet! Take a look at the most fashionable accessories any woman must have in 2020.
#1 Large Chain Necklaces
Large chain necklaces are indeed a strong way to make a fashion statement. Especially for women who love jewelry, chain necklaces are a wonderful addition to any wardrobe. You can pair them with a dress, a blazer, a sweater, or even a rollneck.
#2 Chunky Boots
During the sweater weather, it is also a must that we keep our feet warm and comfy. What better way to do that than wearing chunky boots? Apart from safeguarding your feet from the cold, these boots are stylish!
#3 Colorful Sunglasses Frames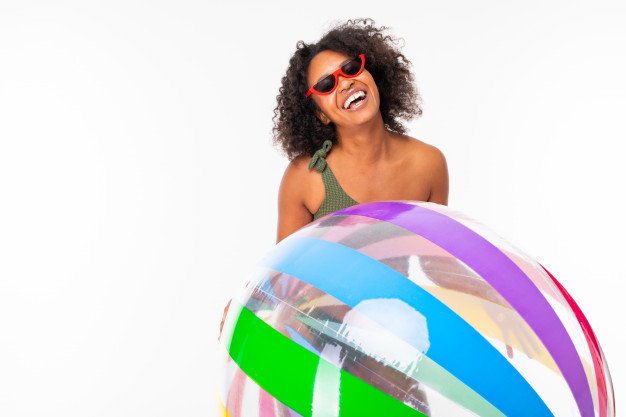 When the weather becomes hot, it's time to get those colorful sunglasses out! Sunglasses with vibrant frames are a fun way to up your entire attire. The summer season is the perfect time to be colorful and one of the best ways to do that is by wearing sunglasses with bright colors.
#4 Padded Headbands
Surely, padded headbands are in style. From royalties to celebrities to women in general, you can see these accessories everywhere! These wonderful headbands are a great solution when you are having a bad day. Just simply put it on your hair and in just seconds, you will look stylish. You can padded headbands that have different styles to make sure that you will have something that will suit whatever your attire is.
#5 Soft Clutches
Soft clutches refer to oversized and plush accessories that look elegant on any occasion. There is enough room inside these clutches that can carry all of your essentials – some makeup, your phone, and your wallet. Soft clutches are perfect for both formal and casual events.
#6 Colorful Bags
When the sun is out, it's time to be creative and play with colors with your full attire. When going out with friends to the mall or to the beach, aviator bags are a must-have! These bags are also a great way to make your attire more interesting.
#7 Bucket Bags
Bucket bags are fashionable ways to hold all of your things together. Due to their design and functionality, these bags have never gone out of style! Whatever the color is – black, blue, brown, or even pink! Bucket bags surely are trendy in 2020.
#8 Hoop Earrings
Hoop earrings are making a comeback as one of the trendiest accessories to have this year.  A pair of these earrings can make a strong impact and can spice up your entire attire. Hoop earrings also come in different styles. There are simple hoops, hoops with embellishments, and those with pearls. These earrings are best paired with your hair completely tied at the back so you can flaunt them fully. 
#9 Bucket Hats
Bucket hats are also perfect for the summer season. They are ideal when the weather is hot, both in function and in style. Play with the colors and get different ones so you will always have something available regardless of what you are wearing.
#10 Wide Waist Belts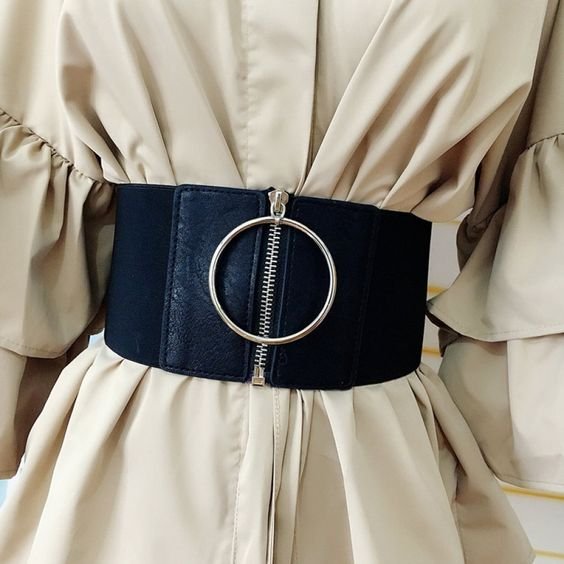 Wide waist belts give women waists shaped like an hourglass in an instant. These accessories are completely versatile and can be paired with a dress, pair of pants, and a skirt. It is quite obvious that these fashion accessories will stay for a long time. So, it's really recommended that you have this in your wardrobe.
#11 Square-toe Strappy Sandals
Square-toe strappy sandals have a sleek design that showcases style and comfort. These sandals are perfect for different occasions. You can use them when going to a meeting, a party, or even a wedding!
#12 Mini Pouches
Mini pouches scream style and convenience. These pouches are perfect if you're going out and only need to bring essentials, such as your phone, cash, and some makeup. Not only that, but these pouches also fit larger bags, so you can use them to separate important things, such as using them as coin purses.