Ever wondered how to make you more attractive with the right fragrance? Or what perfume turns guys on against their will? Well, here are the top seductive perfumes that men see perfectly fit for a woman.
Indeed, some fragrances align themselves better with specific occasions. But by the end of this short article, you will have plenty of ideas and solutions to seduce your man. Arouse him with these lovely spritzes and set the stage for deep emotional cravings!
What perfume turns guys on all year round?
Just like sexy lingerie, you should wear your perfume when it is most appropriate to do so. But every woman wants some scents they can wear any day of the year. So, the following list is of help to anyone looking for just one or two fragrances that work:
Samsara Eau de Toilette by Guerlain is ideal for slightly fresh evenings and mornings
Sweet Vanilla by Montale, which is the safest of the Vanilla series if you want to go for a blind-buy
Jasmin Noir by Bvlgari, although it is only for when the sun sets down
Bal d'Afrique by Byredo, a refined and gorgeous juice that goes well with virtually any outfit
Why pick a perfume that works all year round?
In its Eau de Toilette version, Samsara lets you be as playful as a kitten. But you can quickly turn into a sensual feline. The ylang-ylang and sandalwood combo keep everything light yet extremely connected.
Montale makes several vanilla-based scents that last. Of course, Guerlain has even better vanilla-based perfumes. But you can pick the Sweet Vanilla for a more unique smell at any hour of the day.
For an intimate night, Jasmin Noir by Bvlgari is just right. In short, it will work on your man's mind and put it on hold. The luscious fruity notes bring back memories of summer nights and exotic places.
Lastly, you can grab and spray Bal d'Afrique every time you are in a hurry. It is a smooth blend that most men describe as sweet and zesty. Above all, it works great for the energetic young girl as well as for the adult professional with a romantic side.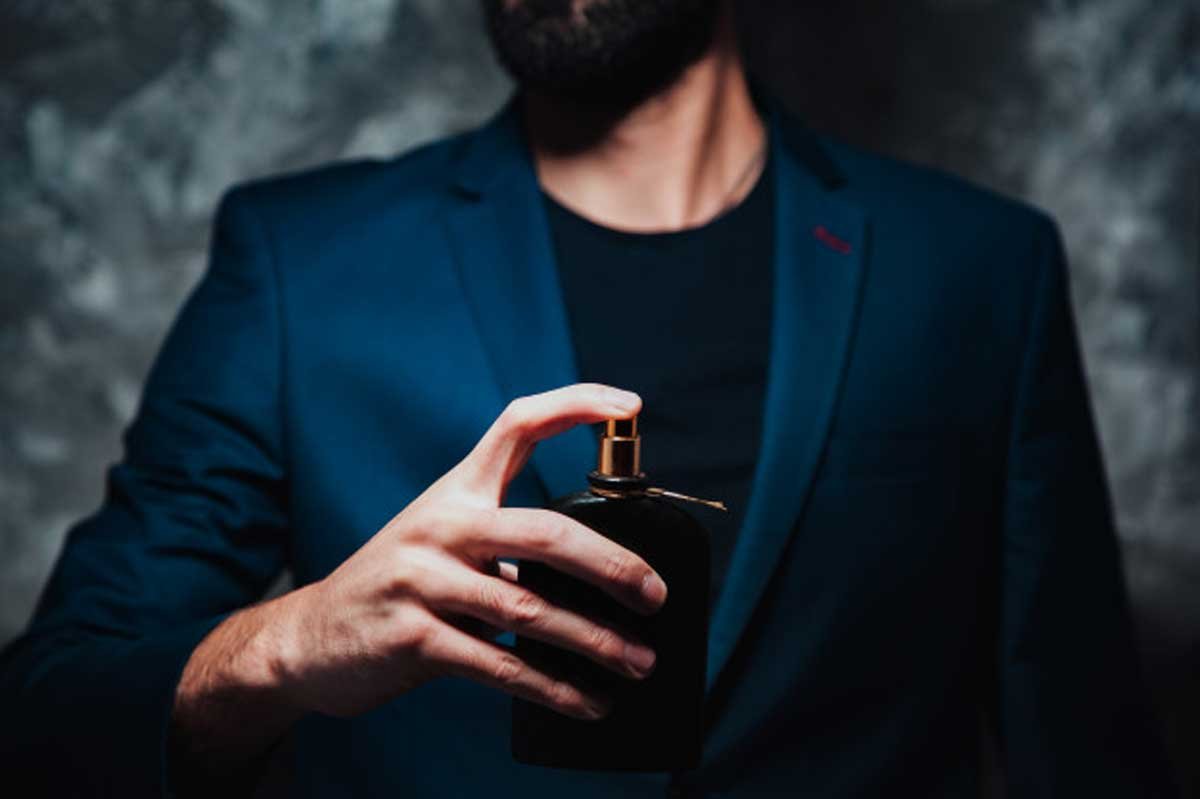 Perfumes to make you smell like you just take a bubbly bath
Men are simple and practical creatures. In fact, most men dream about making love to their woman in the shower. Mainly, because you do not have to clean yourself or the place as much.
Aside from these gritty details, the fantasy still remains in men's heads. So, you can wear fragrances that remind your man of clean and relaxing body washes. As a result, he will start to have more intoxicating thoughts.
A perfume that works surprisingly well for this purpose is Creed Aventus. Especially the official male version. You can read all about it here in this extensive review.
During the cold seasons, The Ruthless Countess Dorothea by Penhaligon's is one of the most seductive compositions. At first, it starts with an intense burst of ginger and cinnamon. But soon, the bergamot and the vetiver darken the whole and create lingering and elegant whiffs. It is just like a play on chiaroscuro.
The see-through effect stimulates the male mind just as well as these kinds of perfumes. Similarly, Dolce Garden by Dolce&Gabbana has both the floral and soapy qualities that an alluring redolence must possess.
Aphrodisiac smells that influence a man's behavior during a date
For the best results, make sure to apply the following scents within two hours of your romantic end of the night. In fact, these perfumes release quite a modest aura. But they all answer the question of what perfume turns guys on.
Psychedelic Love by Initio Parfums Prives is a sensual concoction. In detail, this brand focused on releasing scents with hedione in them. This molecule is supposed to trigger the same reactions as natural pheromones. Anyway, the sweet almond note is just what your man needs to melt into a loving hugging enthusiast.
Gucci Guilty by Gucci is a commercial blend of comforting floral and soft patchouli notes. In a few words, it is the ideal perfume to lure your lover into thinking you are quite a good girl. The major perk of this formula is that it lets you transition into the most provocative version of yourself without any distractions.
Baccarat Rouge 540 by Maison Francis Kurkdjian is what you need for obtaining undertakings. The closest your man is to your skin, the more effective the scent. On the negative side, some men seem to not pick up this formula at all. So, experiment with a sample. If he smells it, you will notice. Just avoid using it on other occasions to keep it for his pleasure alone.
Fragrances that boost your attractiveness in the office
If you want men to turn their heads when you walk by, here are three perfumes with a sophisticated sillage. All in all, they are great to spark that first attraction that makes the male imagination run wild. Of course, you need to wear these fragrances with a tight, almost tailor-made attire.
1957 by Chanel belongs to Chanel's Les Exclusifs collection. In brief, it is a clean musk bomb. The one that goes perfectly with red lipstick and high heels. Above all, it is the right scent to pick to intensify the intimacy with a male colleague. Just lean against him for a second or two while you check his documents. Then, ask a question and see if he is already lost in Dreamland.
Scandal by Jean Paul Gaultier uses honey and beeswax to engulf your body with male desire. In other words, do not be surprised if more men want to speak with you all of a sudden. This perfume is great for the most introverted lady who might want to get more attention. But it is also a sure way to leave some sexy waft in new clubs and avenues.
Tuberose fans should try Fracas by Robert Piguet. In essence, the nose captures a sublime aroma of fruity white florals that bursts loud and proud. Most men will find you elegant and classy.