Finding the right types of replacement windows seems like it should be a simple and straightforward process. Unfortunately, this isn't always the case.
There are so many options available that choosing the right one may be more difficult than it seems.
While this is true, if you take some time to learn about the options, you can find the one that best suits your needs. Keep reading to learn more.
Knowing the different types of available windows is one of the best ways to ensure you get the right style for your home.
Single Hung Windows
You have likely heard of single-hung windows in the past. These are common and popular options.
However, with a single-hung window, only the lower sash is operable. Some models let you pivot the sash inward, which makes cleaning the outside easier.
The fixed upper sash is ideal for weather-affected areas since it is not as susceptible to leakage or air infiltration.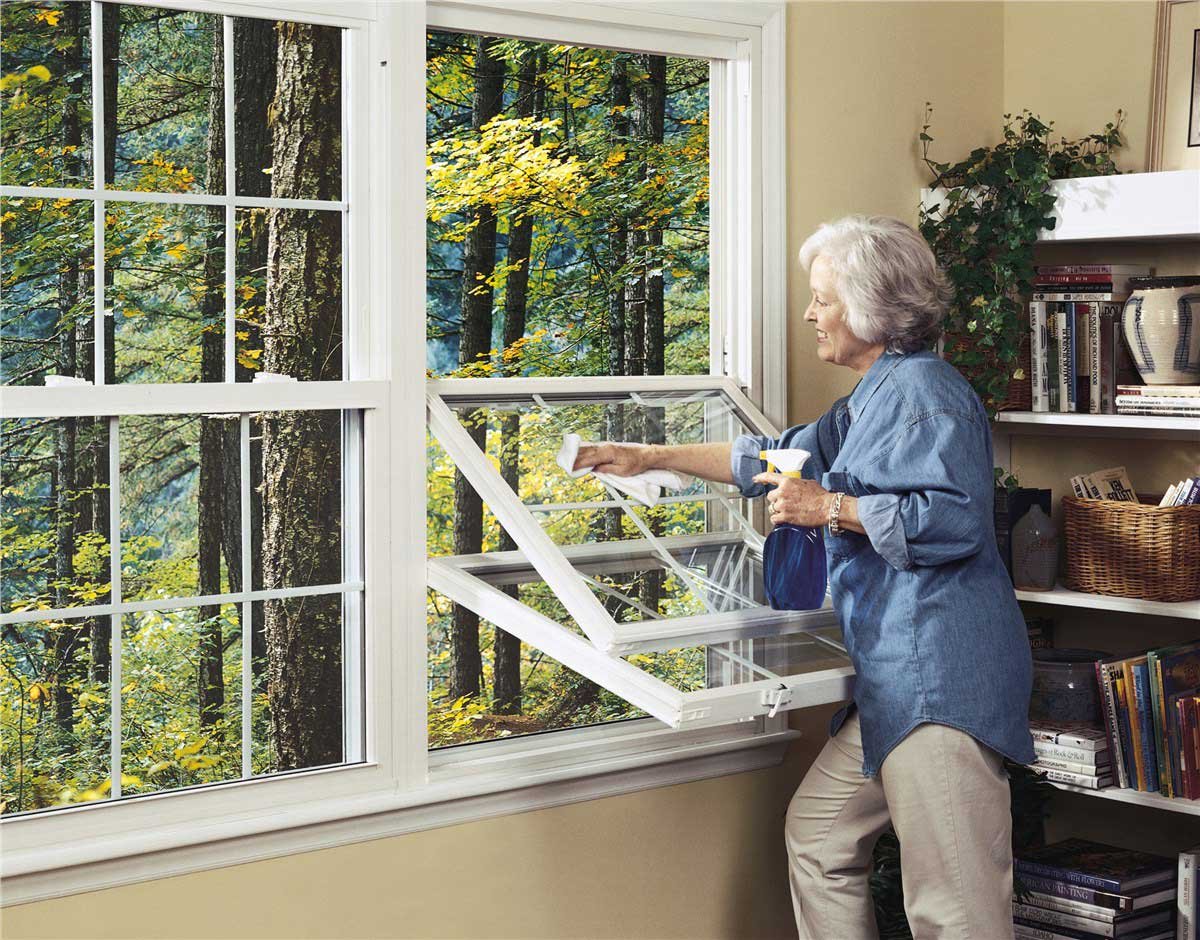 Double Hung Windows
While single-hung windows are popular, double-hung windows are even more popular. The classic look of these windows can be seen in multiple home styles all around the country.
One of the favorite features of these windows is their tilt-in sashes. The windows can be cleaned easily, and double-hung windows are easy for anyone to use. They also allow you to get a superior level of airflow in your home.
If you have young children at home, you may want to consider this type of window over single-hung options. Thanks to the operable top sash, it is possible to let fresh air while keeping the lower sash in place and secure.
Casement and Awning Windows
One of the first things to understand is that while they have different names, awning and casement windows are very similar. These can be installed either horizontally or vertically. Unlike the hung style of windows (mentioned above), awnings and casements open with a hand crank.
You will find this style of window in homes that experience high windows or a lot of rain. That's because they provide additional security and flexibility when it comes to letting in the fresh air.
With these push-out casements, one of the important things to keep in mind is access. If you are using windows to cool down your home in summer, installing a window air conditioner in the area with casement windows may not be possible.
Bay and Bow Windows
This window style is ideal for homeowners who want the windows they install to project beyond the boundary of the home. This is a stylish option and provides you with additional floor space.
Both bow and bay windows will protrude beyond the exterior wall, creating a small shelf in your house. The bigger your window is, the bigger the shelf is.
When it comes to aesthetics, bay windows are a smart option for modern homes. However, bow windows are the best four older homes.
It is important to note that bay windows must be built on a flat window set into an angled frame built on the outside of the house. With bow windows, though, custom curved windows that create a circular extension are used.
If you are worried about price, bay windows are typically more affordable than bow windows. Also, bay windows offer more shelf space in the house, and some homeowners choose to create a nook or window seat in this area.
However, for most, when it comes to choosing between bow and bay windows, it usually comes down to budget and style preference.
Picture Windows
The modern picture window does not open. This makes this style of the window a smart option for highlighting amazing views without impacting your security or safety.
This window is popular for parts of the home where there is limited access, including vaulted ceilings and recessed walls.
If you choose to install a picture window, it is a good idea to combine them with other styles of windows. This will create unique configurations that add charm and character to your home.
Besides providing a frame for a beautiful backyard view, you can flank the picture window with two double-hung or casements, which provides you with more expansive views and natural light.
Sliding Windows
Sliding windows are similar to sliding doors. The window features two sections usually made from single windows.
One section can slide horizontally over the top of the other section, which lets it open or close. However, this does mean that just half of the space of the sliding window is used for airflow and ventilation.
Usually, sliding windows are seen in homes with short walls. This is because they don't require much vertical space.
When you install sliding windows, they can help your home seem taller and provide the same level of ventilation that single or double-hung windows do.
Usually, sliding windows will be installed close to the upper part of a wall. This provides more space between the bottom of the window and the floor.
Choosing the Right Types of Replacement Windows
When it comes to choosing the right types of replacement windows, there are more than a few factors that you need to consider. Knowing your options is one of the best ways to ensure you get quality windows that fit your needs and your budget.
It is also good to work with window installation professionals who can provide more insight and information about replacement windows.
Are you looking for more information about your home? Do you want advice and trending information? If so, make sure you check out some of our other blogs.