If you seem to have been bored watching all those usual romantic and dramatic shows and are looking for a wonderful thriller show then White Lines is the fabulous show on Netflix. It appears to be a campy show but will certainly engage you due to twists, and engaging surprise elements in its story plot. The show will keep you glued till the end, and will make you crave for more. 
The story of White Lines is based on a woman who visits Ibiza to reach the core of her brother's death. But little did she expect that she would be taken away by an alien world where her own life is at the stake. The creation of the show is credited to Alex Pina, who is also behind the Money Heist. The first season of White Lines has got good reviews from the viewers. And now since it has ended, all eyes are waiting for the streaming of White Line's second season.
If you have also loved the show then you must also be craving for its second installment. So today, let us find out whether it is going to take place this year. Or do we have to wait for another year? Due to the persisting global pandemic, many of the show's further installments have been delayed. So we are all going to know whether the second season of White Lines will stream this year or another year. 
Show Details
| | |
| --- | --- |
| TV Series: | White Lines |
| Genre: | Mystery, thriller, and drama |
| Created by:  | Alex Pina |
| Directed by: | Nick Hamm, Luis Prieto, & Ashley Way |
| Place Of Origin: | Spain & United Kingdom |
| Starcast:  | Laura Haddock, Nuno Lopes, Marta Milans, Daniel Mays, Laurence Fox |
| Original language: | Spanish & English |
| Number of seasons: | 1 |
| Number of episodes: | 10 |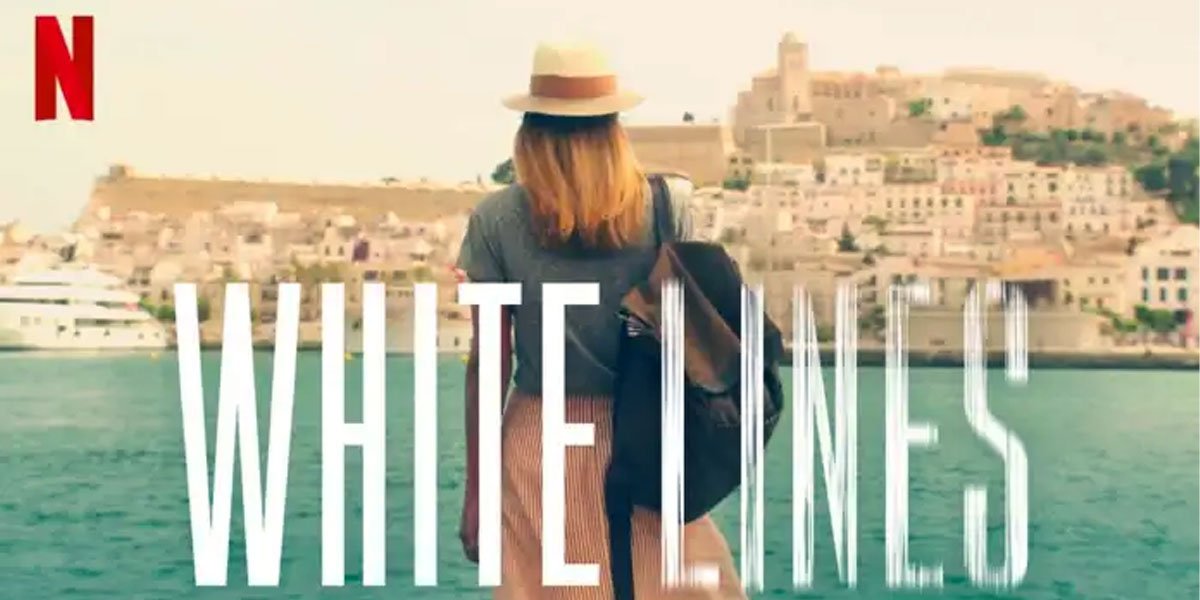 Story Plot
As mentioned above the story of White Lines revolves around a girl named Zoe Walker, who visits Ibiza to discover the truth about her brother's death. He goes missing for a long span of years, around 20 years. Her brother used to work as a DJ in Ibiza. And now since he is no more, she is doing all efforts to get to the core of his death. 
When you watch White Lines you will find that this show runs on two timelines. Going to the past, it shows how Zoe's brother gets along with his friends in Ibiza, and becomes a Disc Jockey. However, the series comes with a twist with his disappearance. And after a long span of 20 years, he is found dead. Zoe, who is his sister and a librarian, then decides to pay a visit to Ibiza. 
After coming to Ibiza, she discovers the body of her brother and identifies it. She continues to stay for further probe and later finds no such criminal case that is connected to the death of her brother. She is determined to find the actual truth behind his death. And for that Zoe gets drawn towards nightclubs and drugs which are famous in Ibiza. 
But she does not visit these spots to enjoy herself but to dig out the truth that turns out to be deadly. On her way to exploration, she comes across many fascinating characters. One such is Marcus. He makes every effort in concealing the drug shipment and this helps the show's USP that makes it a more interesting show to watch. 
Finding The Truth
To find the truth, she visits nightclubs and drugs that Ibiza is all too famous for. But Zoe does not come here for fun but to root out the truth, and that leads her to the journey with danger. Along the way, we meet several interesting characters like Marcus, who attempts to hide a shipment of drugs. This makes the show hold absurd features. 
The Calafat family somehow keeps the show engaging, but the actual attention gripped is the sensitive Boxer. In the new season, we might have to see the mystery of other members of Calafat. Coming on to the main character Zoe, she has piled up some questions in her exploration of truth. They might return to haunt her in the future. 
Casting
After knowing the brief about the story of White Lines, now let us have a glance over the actors who are essaying their allotted roles in this mystery-thriller and drama show. Let us begin with the leading ones:
Laura Haddock
Laura plays the leading character, Zoe Walker, in the Spanish-English series White Lines. She is a talented English actress who was born in 1985 on August 21. Apart from her role in the latter mystery drama series, she has also made appearances in other entertaining shows including Guardians of Galaxy and its sequel. 
You might have also seen her in Transformers: The Last Knight, Honest, and The Inbetweeners Movie. Laura is married to Sam Claflin who is also an actor. Both are parents to a son and a daughter born in 2015 and 2018. Two years ago in August, they announced their separation legally. 
Nuno Lopes
Nuno plays the character of adult Duarte Boxer Silva in White Lines. Other than being an actor from Portugal, he is also a Disc Jockey. Nuno was born in 1978 on May 6. He garnered much attention with his portrayal in the Portuguese drama film Saint George. It came in the category of best foreign films during an Academy awards ceremony. He has acted in various films including God's Comedy, My Mother, Blood of My Blood, Joaquim, An Easy Girl, and The Great Mystical Circus.
Angela Griffin
Angela plays the character of Anna Connor. She is a talented actress from the United Kingdom. Other than acting, Angela is also a TV presenter and has been regular in her appearances since the 1990s on British television. She was born in 1976 on July 19. Among her long list of entertainment shows include Coronation Street, Walking The Dead, Postman Pat, Boy Meets Girl, Brief Encounters.
When Will the Second Season of White Lines Expected?
Going by the reviews, White Lines has received positive applause from the viewers. And now everyone is expecting the release of this mystery, thriller, and drama show soon on Netflix. But as of now, no official announcements have been made by the makers of this show. The coronavirus is also to blame for its derailment. So expect it by 2022.