Willard Carroll Smith, Jr. or is famously known by his celebrity name 'Will Smith' and for some 'The Fresh Prince', is an american rap artist, record producer, actor, screenwriter, television producer, and film producer. 
Personal Details
Stage Name: Will Smith
Full Name: Willard Carroll Smith, Jr.
Gender: Male
Birthday: September 25, 1968
Place of Origin: Pennsylvania, United States
Age: 52
Height: 6'2"
Nationality: American 
Sexual Orientation: Straight Male
Status: Married
Spouse: Jada Pinkett
Profession: Rap Artist, Record Producer, Actor, Screenwriter, Film Producer, and Television Producer
Total Net Worth: $350 million
Personal Life
Willard Carroll Smith, Jr. was born on the 25th of September, 1968, in the city of Philadelphia, Pennsylvania, United States. His parents are Willard Carroll Smith, Sr. and Caroline Bright. His mother is a school board administrator in Philadelphia, and his father is a refrigeration engineer and U.S. Air Force veteran. He is the second eldest of four siblings, he has one elder sister named Pamela and twin younger siblings named Harry and Ellen. They raised their children following the Baptist belief.  
His parents got divorced later in 2000, but separated when he was still at the young age of 13. 
Will grew up in the neighborhood of Wynnefield which is located in the West part of Philadelphia and had his elementary education there at Our Lady of Lourdes, private catholic school. He then went to Overbrook High School and even though he was reportedly offered a scholarship in a prestigious school at Massachusetts Institute of Technology (MIT), he decided not to attend college and instead pursue a career as a rap artist. 
Will's first wife is actress and producer Sheree Zampino. They got married in 1992 and had a son named Willard Carroll Smith III. The couple got divorced in 1995.
His second wife is actress Jada Koren Pinkett. They got married in 1997, with a private ceremony at a hotel located in Baltimore. They have two children named Jaden Christopher Smith who was born in 1998 and Willow Camille Smith who was born in 2000. 
Religion
Will's religious exposure started in his family household as he was brought up being a Baptist, his grandmother was his spiritual teacher and she was the type of a church grandmother who always wants her grandchildren involved in activities. Her belief in Christianity is firm, as shared by Will. 
Will did not refer to himself as religious and in 2018, he followed the Indian astrology and the Hindu spiritual practices. He participated in a religious service of Abhisheka of Lord Shiva in Haridwar, India and the Aarti of the holy river Ganga.
Philanthropy
Will is a generous person and has supported charities by making donations in two Christian Ministries, three Scientology Organizations, Los Angeles mosque, Yitzhak Rabin Memorial Center Israel, and other Christian-based schools and churches.
He and his wife founded a private elementary school called New Village Leadership Academy in Calabasas, California. 
Career
Will Smith started his career in 1985 as the MC for his HipHop duo with his childhood friend Jeffrey called 'DJ Jazzy Jeff & The Fresh Prince'. Jeffrey 'DJ Jazzy Jeff' Townes played the turntable and made the production. The two of them met each other by chance when Jeff was called in to play for a house party near Will's house, now his initial hype man did not arrive so Will came to fill in. From that moment, the two felt that they made a good chemistry on stage performance. 
The two decided to become a duo and in 1986, they made their first single 'Girls Ain't Nothing but Trouble'.
Will's music became very known as it tells a light hearted story rap that is profanity free with 'battle' rhymes. His single became famous before Will graduated from high school. 
The success of his music career continued and attracted several record labels, it also received nominations and awards in different respected fields. 
In 1988 to 1989, Will experienced some challenges from his underpaid taxes and was assessed by the Internal Revenue Service with a fine worth of millions and took all his possessions. He had to struggle financially in 1990. 
His Television debut started during his financial struggle, then he was casted for a NBC sitcom show, The Fresh Prince of Bel-Air. The show became a success and this started his acting career. Will continued to pursue the passion for acting and aimed to be the biggest movie star. 
In the years 1993 to 1998, Will continued to work in his solo music albums as well as acting. It was in this year where he got a major role in a film called Six Degrees of Separation and Bad Boys. 
His success continued in 1998 to 2013, where he took in lead movie roles. 
In 2014 to this present time, Will is celebrating a mixed success in both his music and acting career, he also ventured to record, film, and television production industry. 
His recent movie success films are Suicide Squad, Independence Day: Resurgence, Aladdin, and Bad Boys for Life. 
Awards and Nominations
All throughout his career, Will is recognized by his diversity in film, television and his music has been an influence to other musicians. His career is well acknowledged by his awards and nominations. 
He has received nominations in American Music Awards, Grammy Awards, MTV Video Music Awards, Soul Train Music Awards, Academy Awards, Golden Globes, MTV Movie Awards, NAACP Image Awards, Saturn Awards, Screen Actors Guild Awards, Teen Choice Awards, Visual Effects Society Awards, Golden Raspberry Awards, Nickelodeon Kids Choice Awards, and Teen Choice Awards.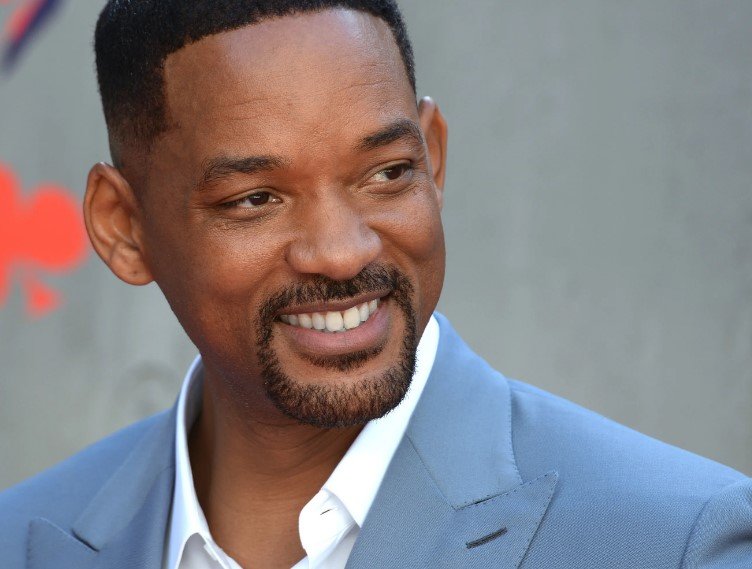 He has won awards in Nickelodeon Kids Choice Awards, Golden Raspberry Awards, Young Artist Awards, Teen Choice Awards, Saturn Awards, NAACP Image Awards, MTV Movie Awards, Hollywood Film Awards, World Music Awards, NRJ Music Awards, MTV Video Music Awards, Grammy Awards, and American Music Awards. 
Will Smith Total Net Worth
Will is a unique and talented artist, he became successful in his career as a rap artist, actor, screenwriter, and as a producer. His good personality and sense of humour is well appreciated by many of his fellow celebrities, fans, and critics. 
He has a total net worth of $350 million.