$15,000,000 is the net worth of Young Jeezy. So, how did he earn such an amount? Today you are going to know who Young Jeezy is and his wealth.
Who is Young Jeezy?
Young Jeezy is an award-winning rapper from Columbia, South Carolina. His real name is Jay Wayne Jenkins, and his date of birth is September 28th, 1977. While a child Wayne's parents separated hence making him live with relatives in Atlanta.
Young's childhood life was hard to a point; he started mingling with gang members. Later he was found with narcotics. A situation that made him be taken to a boot camp known as Youth Challenge Academy for nine months. This happened while he was seventeen years old.
Music Career
At twenty-one, Jenkins began his label called Corporate Thugs Entertainment, currently known as CTE World. 2001 was the year he officially started his music career. During that year, he released Thuggin' Under the Influence, his first solo album.
Lil J was his name while releasing the music album. Three years later, Bad Boy Records signed Jeezy and became part of the Boyz n da Hood group. A year after (2005), the group had their first album known as Boyz n da Hood that was number five on the Billboard 200 album chart.
While in Bad Boy Records, many other labels noticed his talent and wanted to sign him. However, Henry Noonie' Lee, the manager of Jazze Pha, took Jeezy's music to Shakir Stewart, the then Def Jam Vice President Artist and Repertoire.
Shakir had L.A. Reid listen to the sample music, and Reid loved his music capability and told Stewart to sign Young Jeezy. To a surprise, many other records liked Jeezy and were looking forward to hiring him. Luckily Def Jam won his signature due to persuasion by Reid and Shakir.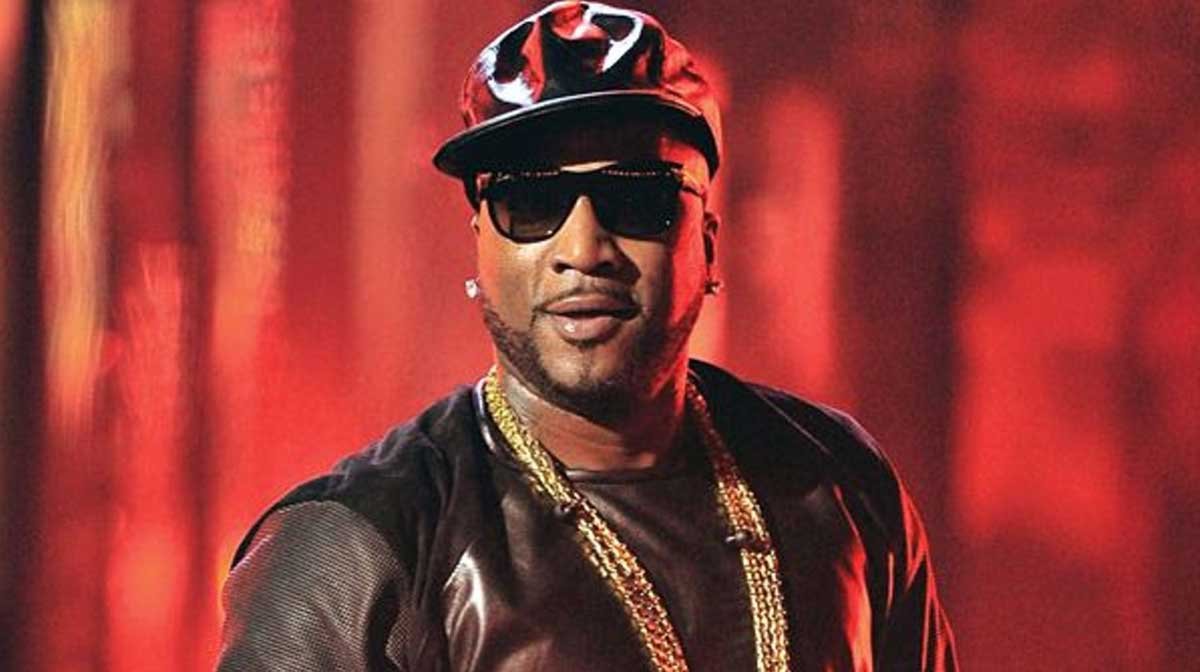 Let's Get it: Thug Motivation 101 was his first studio album at Def Jam Records. The album was second on Billboard 200. More than 172,000 copies of the album were sold in the first week after its release. The top song in the collection was Soul Survivor, where they collaborated with Akon. Soul Survivor's peak was number four in the Billboard Hot 100.
The album made Jeezy earn a certified Platinum from the Recording Industry Association of America (RIAA). The Inspiration was his second studio album. On its release, it was number one in the Billboard 200. 352,000 copies of the album were sold. Moreover, he got another certified record from RIAA.
He is the founder of United Street Dopeboyz of America (USDA). Other studio albums by Young Jeezy include;
The Recession
TM: 103 Hustlerz Ambition
Seen it All: The Autobiography
Church in These Streets
Trap or Die 3
Pressure
TM104: The Legend of the Snowman
Young Jeezy Net Worth
Apart from music being the primary source of income. Jay is also an actor and was in Janky Promoters, a comedy movie whose release was in 2009.
Celebrity Talent International says that Young Jeezy charges between $75,000 to $149,000 per event.
Another source of Jeezy's income is endorsements.
Young signed an endorsement deal with Adidas worth $10,000,000. Levi Strauss, a clothing line company, endorsed Jeezy for a whopping $5,000,000. Celio, another apparel company, had a deal with Jay that amounted to $7,000,000.
Due to vast sources of income, spending is not an issue for this talented rapper. Young loves flashy items such as cars. A customized Black Ferrari California is one of his vehicles that costs about $202,723.
Rolls Royce Ghost is another car Young Jeezy owns. The market price of this vehicle is between $315,000 and $400,000. On his car collection, he has a Lamborghini Murcielago LP640, which costs about $354,000.
A metallic silver Bentley Mulsanne is another car Jay owns. Its price ranges from $304,670 to $335,600.
Young Jeezy owns a mansion in Atlanta, Georgia, whose value is $1,500,000. The house has six bedrooms and four bathrooms.
Personal Life
Jadarius, Amra Nor, and Shyheim Jenkins are the children of Young Jeezy. On March 27th, 2020, was the engagement date of Jay and Jeannie Mai.
Jeezy is 5ft 9inches tall.
Jay Jenkins has had trouble with law enforcers on several occasions. The first time was when he was apprehended for shooting that took place at Miami Beach. Young's charges were carrying a concealed firearm without a license. The case was later dismissed two months later due to the unavailability of concrete evidence.
Another occasion that led to his arrest was him driving under the influence of alcohol or drugs.
Young Jeezy Awards
Young Jeezy has been nominated for various awards, such as Grammy, BET, American Music Awards, and Ozone Awards. Nonetheless, he has won the following awards.
Best Rap Album and Best Rap/R&B Collaboration – Ozone Awards
Best Hip-Hop Collaboration – BET Hip Hop Awards
Viewer's Choice – BET Awards
Thanks for reading. Please share this article with your friends and family who love Young Jeezy.