Android is known for the many apps you can use for entertainment and communication. As advanced technology continues to step up, you can use your mobile device to track your health and follow a fitness plan! With so many apps out there, you may be wondering which ones are the best. In this post, we have listed the best health and fitness apps you can download on your Android device!
#1 JEFIT
JEFIT is a great app that can function as your personal trainer. It has over 1,300 exercises in its database and also has various demos so you can follow the exercises properly. This app allows you to create fitness plans and keep tabs of your progress. This app is free but it has a premium version, which gives you more fun perks!
#2 Google Fit
The Google Fit app can be integrated with your Android Wear. The best thing about this app is that you cannot only use it with tablets and smartphones, but also with smartwatches. Google Fit has all the basic features you will need for a good workout, such as tracking your progress and setting your goals. You can also analyze data so you will be aware of how far you are with your progress. What's more, this app si completely free!
#3 Progression Workout Tracker
A unique thing about this app is that it inspires you to exercise more and surpass the previous record you have achieved. It is useful if you want to perform specific workouts as it lets you create exercises of your own. You can use the workout database to train and keep tabs of your progress. You may avail of the free version but if you want more of this app, it's highly suggested you get the premium one.
#4 Endomondo
You may have already heard about Endomondo as this app is one of the most popular and most used by Android users. This app allows you to track your performance and training and it has social benefits that let you socialize with your friends. There is a free and paid version, which unlocks interesting features, such as planning your workout schedule and evaluating your heart rate.
#5 Strava
This application inspires you both competition and socialization in maintaining your fit body. You can set the target of the app against yourself or others who are also working out to stay fit. This greatly aids in measuring your efforts against others. This can be your motivator to keep working out as you learn new knowledge from them. It has a free version but the premium one provides more perks.
#6 MyFitnessPal
MyFitnessPal allows you to maintain your diet and log your workouts. It is a great app if you are planning to lose some weight as it lets you track your calorie intake. This application stores data of at least 6,000,000 food types and some recipes as well. This app is not free but surely, every penny you pay for it is totally worth it!
#7 FitNotes
FitNotes is excellent for you if you go to the gym or do DIY exercises. What makes this app awesome is that you are free to do your workout routines as it keeps your records. Therefore, you can keep tabs on what you have been doing and whether you were doing it properly or not. It also stores data of the different workouts you can select from. This application is totally free!
#8 StrongLifts
This app offers so many features, particularly the exercises that are great for beginners and the fact that you can use it with your Android Wear. It is more gauged to people who aim to do strength training. It possesses all you need for the training and it also has videos for demos, logs all your stats, and has a timer and calendar. It has a free version and a premium one, which offers way more benefits.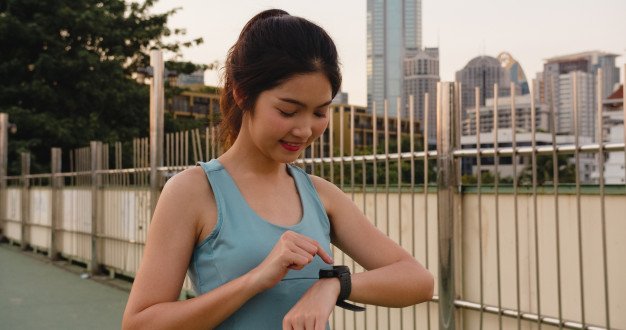 #9 Sworkit
This app allows you to mix built-in exercises and your own. It has more than 160 activities that include yoga, which is an effective therapy for the mind. This app is free and doesn't have in-app purchases. However, it has a premium version available that lets you enjoy more services.
#10 Headspace
What makes Headspace stand out is that it monitors the state of your mind, which is crucial if you want to maintain a healthy body. Not only that but being healthy also means that you have to take care of yourself mentally. This app has an emergency feature so you can calm your mind through meditation. It has a free version and a paid one, which is a bit costly but surely has more interesting features.