Camping is often considered a great way to get away from the hustle and bustle of everyday life. It's also an opportunity for family bonding, unplugging from electronics, and getting back to basics. But how do you make camping fun?
You could start with these five tips:
Plan ahead by packing everything in advance
Schedule at least one activity per day that everyone can participate in (e.g. fishing, hiking)
Bring along some board games or cards if you have any
Pack bug spray and sunscreen just in case!
Have something for each person to do during mealtime (e.g., set up a picnic table outside to eat on)
Plan ahead by packing everything in advance
Try to do it at least a week in advance. You'll want to pack everything you'll need for the trip, including bedding and pillows, dinnerware, snacks and lunch items, toiletries, towels and linens. Here a good bushcraft backpack will help you organize your gear and is relatively lightweight.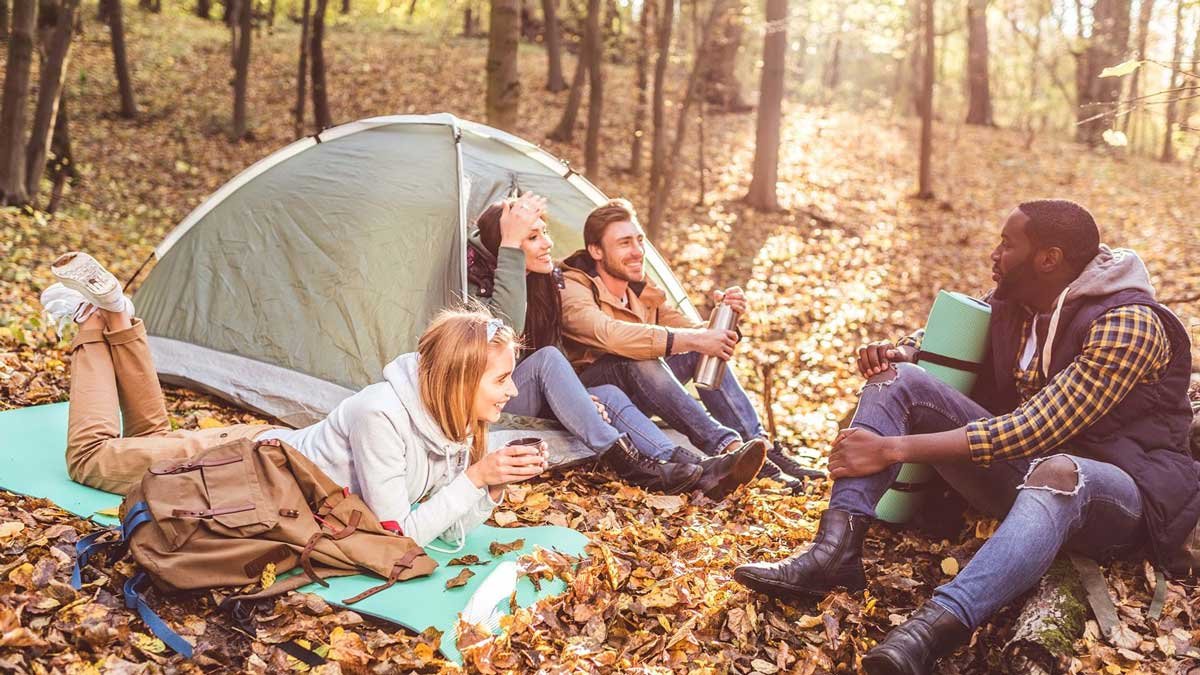 It's also smart to bring along a few extra blankets or towels just in case someone spills food on them or one of them gets lost.
Roll up your sleeping bags and tie them with a string so they don't take up too much space in the car. Bring pillows that can slip into plastic baggies for easy cleanup.
Traveling by train? If you plan on taking an overnight trip, bring along pajamas and toiletries to make your trip more comfortable.
Try to bring along food that does not need to be refrigerated (e.g., jerky, nuts) if you're going camping in the warmer months. If you'll be away from a refrigerator for an extended period of time (e.g., car camping), make sure you pack coolers full of ice to keep all your foods cold and safe to eat.
Bring some small flashlights with extra batteries so that everyone can have one. Flashlights also come in handy when it's time for after-dark bathroom trips! In the Backpack Guide USA they talked a lot detailed about what to bring and what do not to bring with you.
If you plan on bringing any store-bought food or drinks, double check the expiration dates before heading out! You don't want soggy bananas or spoiled milk to ruin the fun.
Before leaving on your trip, say goodbye to anyone you'll be leaving behind (e.g., family members). Tell them that you might not have cell phone service or internet access while you are away. This way they know not to expect a call right away if there's an emergency at home!
Schedule at least one activity per day
One of the best things about camping is getting off the grid and spending time unplugged from electronics. But what do you do when it's too hot for hiking around or fishing? Schedule an activity for every day that everyone can enjoy – so even if some people don't want to do it, there will be something else for them to do too!
Tip: Keep track of everyone's favorite activities by writing them on slips of paper and placing the slips into a hat. Then at dinner time, have each person draw one out and go with that activity (e.g., fishing) during their down time before bedtime.
Prepare a few board games or cards so that you have something to play in case you run out of things to do. It's also nice if you plan ahead and bring different types of outdoor games/activities so no one gets bored (e.g., corn hole, bocce ball).
Bring along some board games or cards if you have any
Arrange to have some dinner food and drinks delivered to your campsite (e.g., pizza, breadsticks) so you don't have to worry about cooking! You'll also save a lot of time if camping for several nights in a row.
If you're at a campsite that suits RV's, be sure to check if they offer delivery service or not. Lastly, ask around in your community – local companies might deliver dinner items as well!
Just remember: make this request well before setting off on your trip. After all, you wouldn't want to get stuck without hot dogs and hamburgers because the store is closed!
Pack bug spray and sunscreen just in case!
Check the weather forecast before you set off on your trip. If it's going to be sunny and hot, make sure to bring some extra sunscreen so that you're not left with a bad sunburn!
If you'll be spending time outside, take steps to avoid bug bites before setting off on your trip. Bring some spray if there is a chance of bug infestation in the area (e.g., at campgrounds). Also, consider bringing along hats or swatting sticks for protection against bugs.
Have something for each person to do during mealtime
To keep meals from getting boring, prepare a few activities for your family members to do (e.g., drawing, playing cards) while they wait for their food to cook or be ready.
Also, try to set up a makeshift game of corn hole on the table so everyone can play together – you'll create some unexpected bonding time with this fun activity!
If you plan ahead and bring some games, it will also take the focus off of things like who got served first or who doesn't have food yet. This way everyone has something to do while they wait for their turn at the grill.
Final Notes
The next time you plan a family trip, don't forget to check out the unique seasonal experiences that await you! There are plenty of fun things to do in every season and it's impossible to predict what will be happening at any given time.
You can never go wrong with camping – and with so many great places located within driving distance, there's no excuse for not planning a trip this summer.